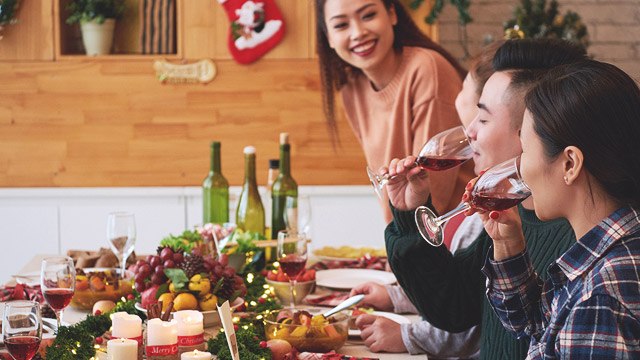 It's Christmas, and that means a lot of big family meals and party leftovers. We love to pair happy gatherings with food, but that doesn't mean it's an excuse to live in excess. Indulgence can lead to a renewal of that age-old resolution of dieting, but it can also lead to long-term medical issues, like hypertension and other cardiovascular diseases. If you've ever noticed how the back of your neck feels very stiff and you're feeling facial pain and hearing a bit of buzz in your ear after a night of drinking and consuming all the lechon on the table, then these are signs of a blood pressure spike.
ADVERTISEMENT - CONTINUE READING BELOW
CONTINUE READING BELOW
Recommended Videos
Our tip: watch what you eat! Here are a few easy ways to keep your BP and cholesterol levels in check during the holiday festivities.
Don't go to parties hungry
Going to a party already hungry is the quickest way to a full plate of sisig and fried chicken swimming in gravy. If you can, have a sandwich before you go out. That way, you'll still have enough space in the tank for a little bit of everything on the buffet table without overeating.
If you're cooking, make sure to create a healthy holiday menu
Carefully plan your Christmas meal around ingredients that can promote a balanced diet. Take time to know which bad cholesterol options you can do away with and focus on heart-friendly bases such as nuts, avocados, and salmon. You can also try using healthy cooking oils, such as olive oil and canola oil. Olive oil has large amounts of anti-oxidants, while canola is low in saturated fat and high in alpha-linolenic acid (ALA) which the body needs.
ADVERTISEMENT - CONTINUE READING BELOW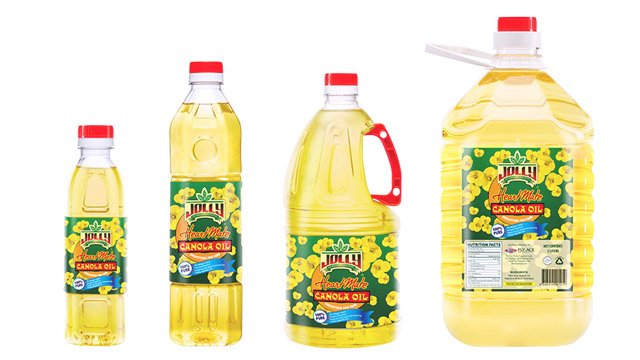 TRY: Jolly Heart Mate Canola Oil, available in department stores
Put a noticeable amount of greens on your plate
As you're ready to leave said buffet table, squint and look at your plate. If the predominant color is charred or fried brown (the color of meat), then you might want to go back and add a bit more color, like greens and oranges (yes, the colors of veggies and carrots).
ADVERTISEMENT - CONTINUE READING BELOW
Volunteer to be the designated driver
Being the driver to and from parties means swearing off the bottle. Mayo Clinic notes that alcohol can really increase your blood pressure. If you can, avoid sugary drinks too, and stick with good ol' water. While it can be argued that alcohol makes Christmas parties more fun, the feeling of waking up without a massive hangover AND remembering all the silly things your relatives did will definitely make it worthwhile.
Don't open your office email
It's a non-working holiday—and we're stressing the "non-working" part. Turn on that out-of-office message on your email, relax, and focus on your loved ones. You deserve it, and besides, nothing makes your BP shoot up like work-related stress.
ADVERTISEMENT - CONTINUE READING BELOW
TRY: Spend the rest of the holidays at Marco Polo and book yourself an indulgent afternoon at Flow Spa.
Get some exercise
Have your mornings free for movement! Even something as simple as cleaning your house can be good exercise—anything to slowly increase your heart rate and work up a sweat. If the house is already spotless, get in an hour or two of brisk walking around your neighborhood.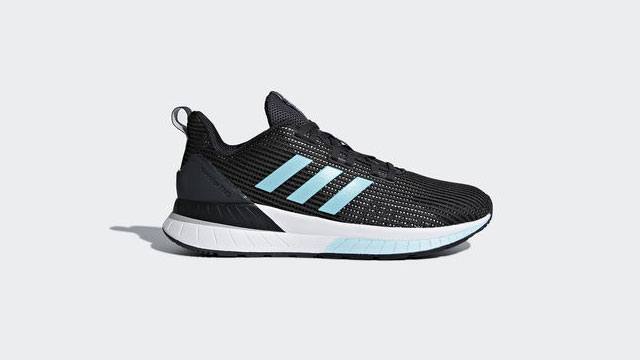 ADVERTISEMENT - CONTINUE READING BELOW
TRY: Get your sweat on with proper walking and running shoes. Adidas Questar tnd Shoes, P4,500 at Adidas stores
Sleep
The holiday season is the best time to catch up on some much-needed sleep! If you want to take it a step further, normalize your sleep schedule. Try to get to bed at a reasonable time. Put Cinderella to shame and be in bed before midnight so that you can try to wake up at a decent time.
ADVERTISEMENT - CONTINUE READING BELOW
TRY: Lush Sleepy Lavender Lotion is said to be effective for those who find it hard to fall asleep. The waitlist is long, so best reserve early!
Load More Stories