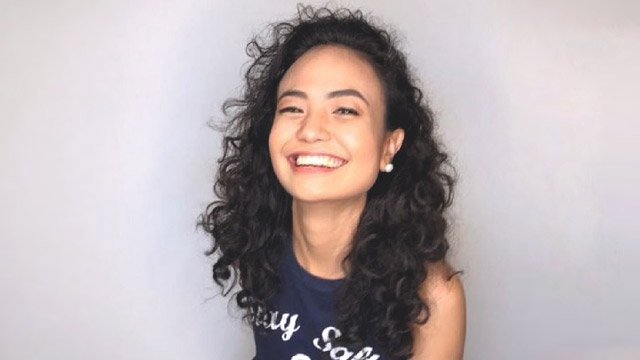 There was a time when people didn't talk much about mental health as many considered it a taboo subject. It's only recently (and unfortunately, in light of so many tragic injuries and deaths) that mental health has been put in the spotlight.
ADVERTISEMENT - CONTINUE READING BELOW
Gisa Paredes, a licensed psychologist and corporate wellness consultant, has brought her passion and advocacy to the livestreaming platform Kumu to create a safe venue for people who wish to discuss mental health.
"My advocacy is really about building a more mentally-resilient Philippines," Gisa shares in a release. "My vision for health has always been to bring the solutions to the people, instead of sitting in a clinic, waiting for people to come to me.
A January 2019 statement by the Department of Health related to the passing of musician Brian Velasco reveals how many people are actually affected by mental health issues in the country: "In the Philippines, 3.3 million Filipinos suffer from depressive disorders with suicide rates in 2.5 males and 1.7 females per 100,000. We need to start talking about depression to end the stigma surrounding mental health because when left unattended, it can lead to suicide."
CONTINUE READING BELOW
Recommended Videos
Gisa knows that despite the recently passed Mental Health Law, the Philippines still has ways to go when it comes to fully addressing mental health issues, especially since a lot of those affected by them find it hard to reach out to a professional.
"We have things like the 'white coat' syndrome—a fear of having to go in and see a health professional—and it is this that can hinder healthcare from achieving its mission," she says. This is why she has chosen a livestreaming platform to reach people who need a bit more motivation.
ADVERTISEMENT - CONTINUE READING BELOW
"Kumu is one way of removing that stigma of health professionals, and letting the audience see that we fumble too… and from time to time, we will not have all the answers. It's really about giving the power back to the individual. I believe that healing is something we forget we have the power to do for ourselves."
Gisa believes that while streaming platforms like Kumu are usually places where people can share their own talents and hobbies to a wider audience, it can also be a healthcare vehicle that brings much-needed information and conversation to those who need them.
This is why Gisa encourages more content creators to join in the discussion. "The world needs you," she says. "If you are a professional, and you have had serious training for the service that you provide—then you owe it to the world to share that knowledge…
"You were meant to move the energy around you. So own your power. The people who are meant to listen will listen. Keep sharing."
ADVERTISEMENT - CONTINUE READING BELOW
If you think you may have depression or know someone with depression, you can contact the Department of Health's 24-hour suicide prevention hotline, Hopeline, 804-4637; 0917-5584673; and 2919 for Globe and TM subscribers.
You may also call Crisis Line for free and anonymous counseling through: (02) 893-7603, 0917-8001123, or 0922-8938944. You can also join SOS Philippines on Facebook, a support group founded for survivors of suicide loss and Filipinos undergoing mental health ailments like depression and bipolar disorder.
Load More Stories