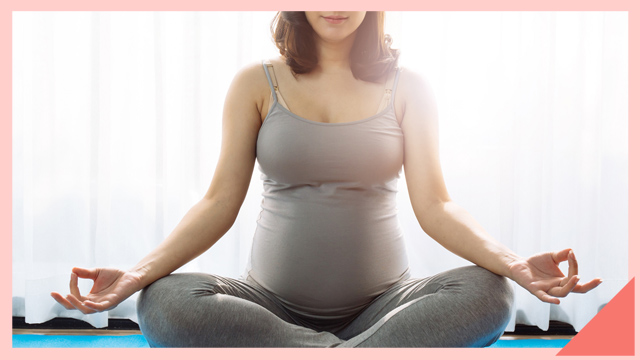 New research suggests having seafood (fish and shellfish) in your diet during your pregnancy may help your child grow up smart.
In October 2019, a group of scientists who specialize in dietary fats published a paper evaluating 44 studies, which looked at the importance of consuming seafood during pregnancy to support a baby's brain development and the need for children to eat more seafood.
According to The New York Times, 29 of the studies reviewed involved 102,944 mother-and-child pairs, while the other 15 involved 25,031 children under 18 years old.
Twenty-four of the studies found a link between a mom's consumption of seafood during pregnancy and an improvement in a child's performance on IQ tests. Children of women who ate seafood while they were pregnant got an average of 7.7 IQ points more than children of women who didn't eat seafood during pregnancy, Seafood Nutrition Partnership reports.
ADVERTISEMENT - CONTINUE READING BELOW
Another remarkable review finding was the link to hyperactivity: Children of women who did not eat seafood were almost three times more likely be hyperactive than kids of women who ate seafood.
Intakes of more than 8 to 12 ounces of seafood per week were linked to the greatest benefits. Those who ate the most portions of seafood (8-12 ounces) got the highest increase in IQ points, better grades, and lowest risk of ADHD, the New York Times reports.
Lead author J. Thomas Brenna, Ph.D., a professor of pediatrics at the University of Texas at Austin, told The New York Times, "Not only did we find very positive results in most studies, but we found no adverse effects, even at the highest levels of consumption."
He also told the Seafood Nutrition Partnership, "The risk is not eating enough seafood—the benefits are substantial for the development of baby brains, eyes, and overall nervous system."
Seafood recommendations for pregnant women
The U.S. Food and Drug Administration (FDA) recommends that women who are pregnant, breastfeeding, or planning on getting pregnant consume seafood, which contains such as omega-3 fatty acids, iron, and protein. These nutrients are vital in ensuring healthy fetal, infant, and childhood development, the American Pregnancy Association reports.
The FDA recommends pregnant or breastfeeding women consume eight to 12 ounces of seafood per week.
Pregnant women, however, usually get conflicting messages about consumption of seafood because of the risk mercury, which can damage a growing baby's nervous system.
The key is to choose the "best" kinds of seafood or varieties that contain lower amounts of mercury and to consume the recommended amount of seafood every week.
According to the FDA, the best types of seafood for pregnant women to consume include salmon, tilapia, shrimp, canned "light" tuna (tuna that has a pinkish color), cod, and catfish.
Meanwhile, seafood varieties that should be avoided include king mackerel, swordfish, tilefish, and shark.
Click here to see the FDA's full list of fish that pregnant women should consume and avoid.
Load More Stories