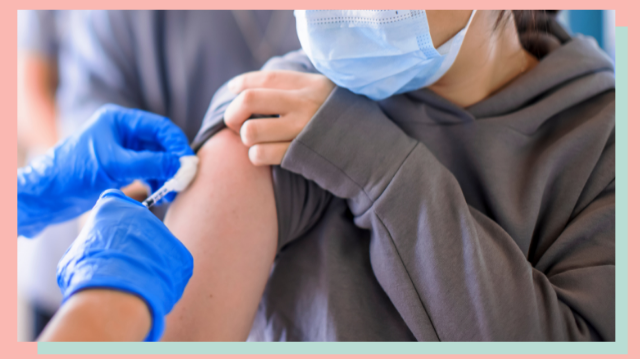 Now that more and more COVID-19 vaccines are being rolled out, you might be wondering, "which vaccine should I get?" 
According to Dr. Anna Ong-Lim, a pediatric infectious disease specialist and chief of Infectious and Tropical Disease (Pediatrics) at the UP-Philippine General Hospital, the best vaccine is the one that's available to you. 
ADVERTISEMENT - CONTINUE READING BELOW
During a Summit Media Sandwich Session interview, she says, "Think about vaccination as not an issue of choice as much as an issue of access. Because as much as we are used to the concept that we want to have options—particularly for drugs or vaccines—we are really in a situation where getting any vaccine is more important than choosing which vaccine to get. The best vaccine is the one that is in your arm."
She explains, "If we are choosing [a vaccine on the basis of licensing], licensure is actually based on completion of Phase 3 trials and none of the current vaccines have completed their Phase 3 trials. Why are they made available for use? It's precisely because there's a global emergency so we are authorizing the use of these vaccines under very strict control by our regulatory authorities. 
"If we are saying, 'I am holding out for this vaccine because I heard that the efficacy is better', these numbers are so fluid that what was quoted in late last year in December are different now because more data is coming in, and there's been a longer period of observation. So basically, we can't choose on the basis of efficacy because the numbers are so fluid. We can't choose on the basis of which product is licensed because none of them are licensed, and all of them are actually being used under an emergency use authorization (EUA.)"
Aside from protecting yourself from the virus, getting vaccinated will also help restore livelihoods. 
As Rosemarie B. Ong, president of Philippine Retailers Association and senior executive vice president and chief operating officer of Wilcon Depot Inc. notes, "The Philippine Retailers Association (PRA), the national organization of retailers, shopping centers, and suppliers, supports the government's call urging our citizens to go and get vaccinated against COVID-19. Our efforts to rebuild our economy and the livelihood of our people depend on our people having the confidence to live in the new normal knowing that they are safe and secure.
"The sooner we get herd immunity through having at least 70% of our people vaccinated, the sooner we will be able to return to normalcy. Let not our fears of the unknown cripple us into inaction. Our retail industry frontliners have long been equally exposed to the virus but they have continued to serve the public. The vaccine will give us all a sense of strength that we now have a fighting chance to survive the pandemic and look to a more positive and hopeful future."
ADVERTISEMENT - CONTINUE READING BELOW
Watch the video below to know more about COVID-19 vaccines: 
Female Network is now on Quento! Click here to download the app and enjoy more articles and videos from Female Network and your favorite websites!
Load More Stories