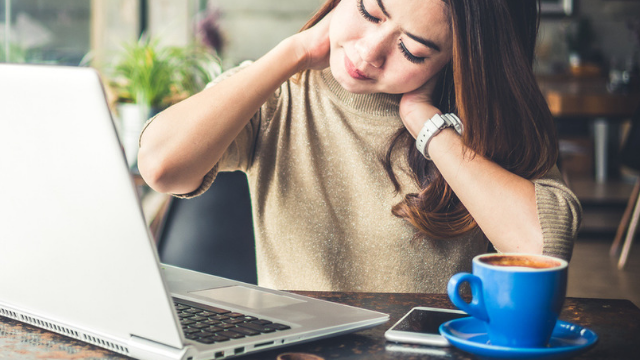 Trying to get more things done at work? Before you reach for your third cup of coffee, here's an alternative: Grab a bottle of essential oil. 
Getting a whiff of these scented liquids—which are extracted from plants—is said to improve your performance at work, whether by easing stress or upping your concentration. "Smell is the strongest of the senses and is best able to influence brain activity," explains Entrepreneur. 
ADVERTISEMENT - CONTINUE READING BELOW
But of course, these aromas have their limits. According to Women's Health Mag, "The key is staying within a 15-to 60-minute sweet spot—never breathe in essential oils for more than one hour at a time." 
CONTINUE READING BELOW
Recommended Videos
Bear in mind that each essential oil has different benefits (it's also important to know the right and safe way to use them). 
To start you off, check out these essential oils worth keeping on your desk (or inside your purse): 
1. Peppermint
Perfect for: Boosting concentration 
Peppermint can do more than freshen up your breath, hair, and body. Breathing in the strong menthol scent can awaken your mind and sharpen your focus, especially on slow mornings or right before a brainstorming session with your officemates. A bonus perk: It can relieve sinuses, too!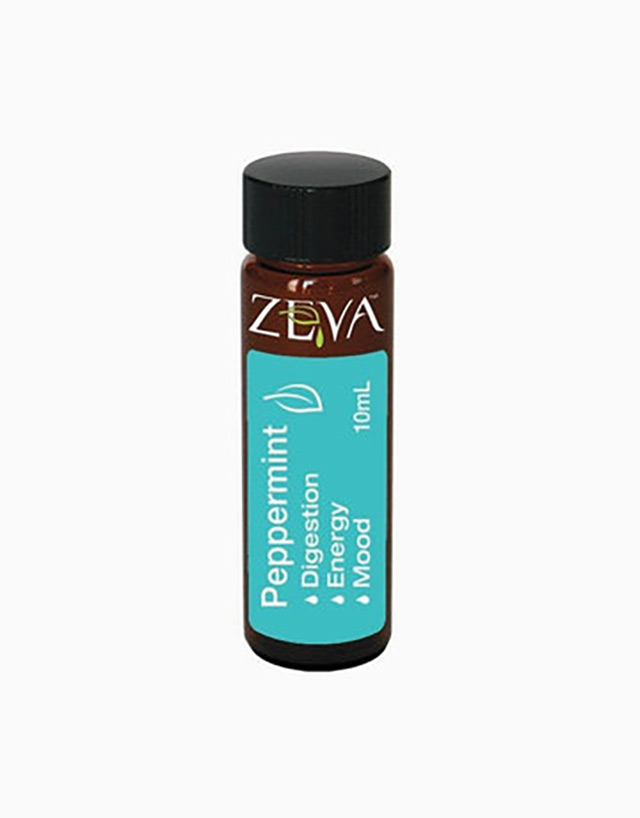 TRY: Zeva Peppermint Essential Oil, P947, available at Beauty MNL
ADVERTISEMENT - CONTINUE READING BELOW
2. Rosemary 
Perfect for: Improving memory
Rosemary is not only a spice; research shows that getting a whiff of it as an essential oil can also increase one's memory by 75% and improve alertness. Keeping a bottle of this oil will come in handy on those hectic days when you need to stay on top of a major project.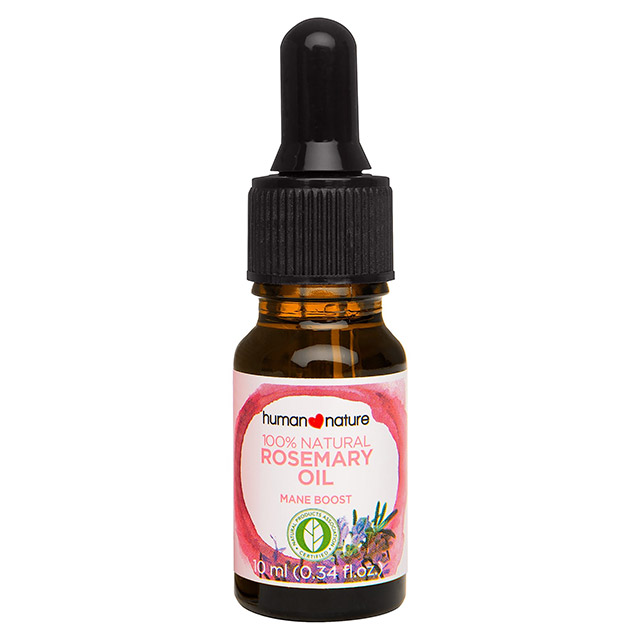 ADVERTISEMENT - CONTINUE READING BELOW
TRY: Human Nature Rosemary Oil, P295, available online 
3. Lavender
Perfect for: Fighting stress; sleeping better
Sometimes, slowing down is the best way to get more things done; an anxious mind on an already stressful day can be counterproductive. Lavender oil works best for easing tension and lessening anxiety, which in turn, clears your mind and helps you focus better.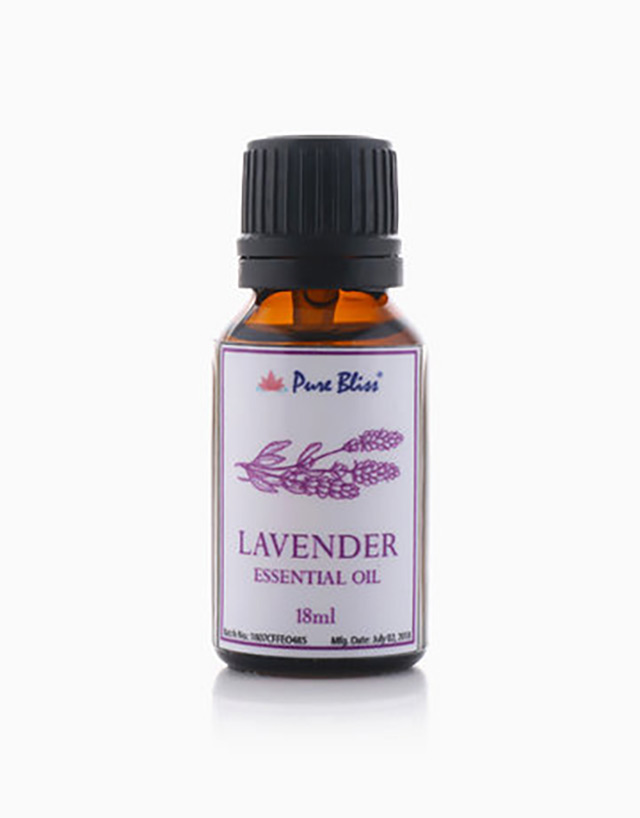 ADVERTISEMENT - CONTINUE READING BELOW
TRY: Pure Bliss Lavender Essential Oil, P275, available at Beauty MNL
FN Tip: Other than oils, you can also incorporate lavender oil-infused beauty products to your routine. 
TRY: Lush Sleepy Shower Gel, Glorietta 4, Shangri-La Plaza, Bonifacio High Street, SM Mall of Asia, and more branches here.
This shower gel smells like a spa! Use it for showering after a long work day; it won't necessarily make you feel "sleepy" as its bottle suggests, but its lavender oil scent does a great job in calming both the mind and body just in time for bed. 
ADVERTISEMENT - CONTINUE READING BELOW
4. Lemongrass
Perfect for: Reducing anxiety 
In a 2015 study published in the Journal of Alternative and Complementary Medicine, it was found that a brief exposure to the citrusy aroma of lemongrass oil can lower one's tension. In the study, participants who inhaled the essential oil—compared to those who were exposed to diffused tea tree oil and distilled water—also recovered quickly from an anxiety-inducing test. So if you're feeling a little uptight, it won't hurt to grab a bottle of lemongrass oil!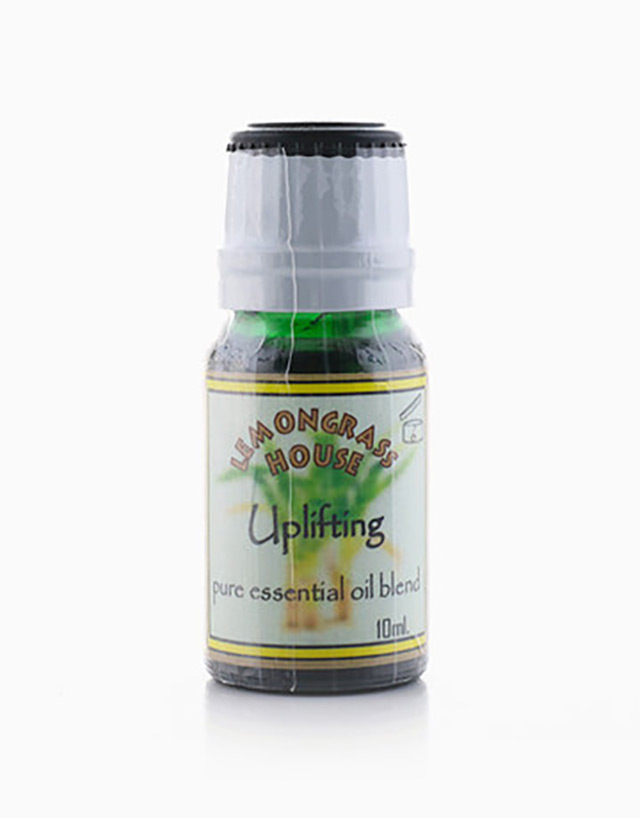 ADVERTISEMENT - CONTINUE READING BELOW
TRY: Lemongrass House Uplifting Essential Oil, P499, available at Beauty MNL
5. Lemon 
Perfect for: Improving one's mood
Here's an interesting fact that can quite literally increase your productivity: one Japanese study that was reported by INC. revealed that lemon makes one type more accurately. "Workers made 54 percent fewer errors while smelling lemon, 33 percent fewer errors while smelling jasmine, and 20 percent fewer errors while smelling lavender." 
Typing aside, lemon oil has many other benefits, such as easing stress, fighting fatigue, and even decreasing levels of nausea among pregnant women. 
P.S. In case you're wondering, lemon and lemongrass are two different essential oils.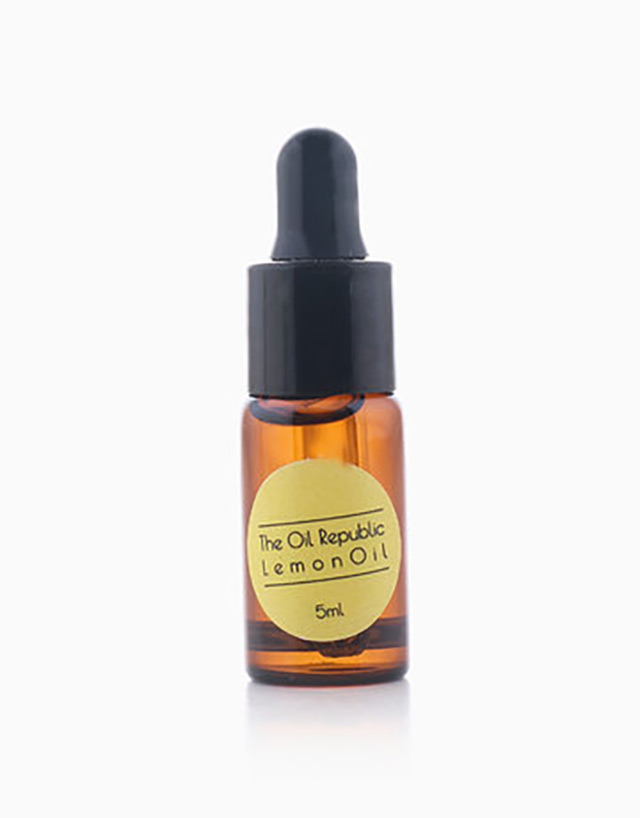 ADVERTISEMENT - CONTINUE READING BELOW
TRY: Lemon Oil Oil Republic, P175, available at Beauty MNL
6. Sweet orange
Perfect for: Boosting your mood; relieving stress 
Feeling tired or simply uninspired at work? The bright and citrusy aroma of sweet orange can help promote the secretion of endorphins (yes, the same 'happy' hormones you get out of eating chocolate!) because we all know how extra-challenging it is to get work done when you aren't feeling 100%. 
7. Basil 
Perfect for: Retaining focus; relieving mental fatigue
Beyond spicing up pizzas and plates of pasta, basil—as an essential oil—is packed with powerful health benefits. According to Very Well Health, it can "improve [digestive disorders like nausea], increase alertness, and soothe muscle aches." What makes basil oil different from other focus-enhancing essential oils like peppermint is its warm, woody scent.
P.S. Basil oils can reportedly help relieve menstrual pains, too! 
Proper ways to use essential oils every day (without a diffuser)
:
Before using essential oils, always bear in mind that not all of them can be directly applied to the skin; some—if not, most—are too potent that they require dilution. They can cause skin irritation and many other side effects (check out this general rule guide to properly diluting essential oils.) But aside from dilution, there are many ways you can inhale that aromatic scent, sans the need to apply the potent oil directly to your skin: 
ADVERTISEMENT - CONTINUE READING BELOW
Long, hot showers are even more relaxing when you can get a whiff of essential oil. Simply put a couple of drops on

 

the corners of your

 

shower floor (this will prevent the oils from being drained along with the water.) The shower steam will allow the essential oils to vaporize. FN Tip:

 

In the A.M., consider reaching for a bottle of lemon or orange essential oil

 

to wake yourself up. 
Before hitting the sheets, spritz a lavender oil-based scent onto your pillowcase

 

to sleep better at night. 
When at work, put a few drops of your essential oil onto a

 

handkerchief

 

to easily get a whiff of the aromatic scent without having to frequently open the bottle (doing so can decrease the quality of the oil over time). 
Make your long drives alone relaxing by adding a couple of drops of essential oil onto a cotton ball and carefully place it in the

 

fan vent of your car. 
ADVERTISEMENT - CONTINUE READING BELOW
Load More Stories