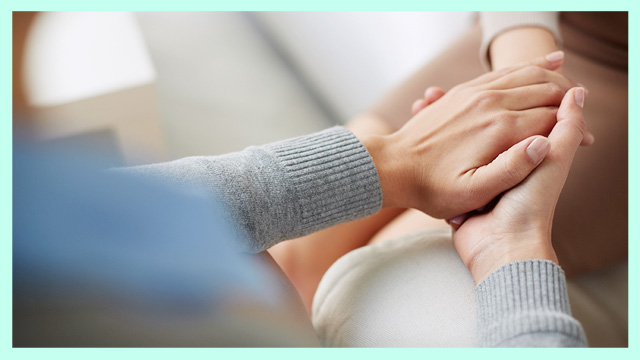 You probably already know that being "smart" doesn't only constitute knowing a lot of things or being academically successful. There are several kinds of intelligences, one of which is emotional intelligence.
According to Psychology Today, "emotional intelligence refers to the ability to identify and manage one's own emotions, as well as the emotions of others." Basically, it means that you're aware of what you feel and are sensitive to what others around you feel as well.
ADVERTISEMENT - CONTINUE READING BELOW
While there's no real measurement for it, it's is quite applicable in your relationships. Finding out if you're emotionally intelligent, however, may need a bit of introspection from your end. Based on a feature on Psychology Today by Jeffrey Bernstein, Ph.D., here are five questions to ask yourself:
1. Are you able to identify what you're feeling and why you're feeling them?
Being able to know your emotions and the reasons for them is one of the first things that emotionally intelligent person should be able to do. Why are you happy and what makes you so? Are you angry, or is your outburst brought about by fear? Being able to identify emotions can help you have a healthier relationship with yourself.
2. Are you able to manage your moods?
Is what you're feeling relevant to the current situation? See how you react given different scenarios, and be aware of how you express your feelings.
CONTINUE READING BELOW
Recommended Videos
3. Are you able to utilize your emotions?
Many situations can make it hard for you to muster enough strength to push through with your goals, but being able to do so despite feelings of self-doubt can mean that you have emotional fortitude.
4. Are you able to cultivate healthy relationships with those around you?
Relationships—whether filial, romantic, or platonic—go through cycles, which means there will come a point when you'll have to deal with friction. Ask yourself how you've been dealing with conflict, and how you've managed to come up with resolutions for them.
5. Are you able to empathize with others?
Probably one of the most important signs that determine high emotional quotient is the ability to empathize with others. The University of Berkley's Greater Good Magazine states that there are two types of empathy: one is "affective empathy" which "refers to the sensations and feelings we get in response to others' emotions; another is "cognitive empathy," which "refers to our ability to identify and understand other people's emotions." Empathy is "often a vital step toward compassionate action," and it's plays such a big role in building and keeping relationships.
ADVERTISEMENT - CONTINUE READING BELOW
Are you emotionally intelligent?
If you've confidently answered "yes" most (if not all) of these questions, then you've got high emotional intelligence. If you notice that you're struggling with a few, don't fret—at least, you're now aware of the spots you need to work on. Remember that increasing your emotional intelligence is neither a competition, nor is it being rated. Think of it this way: the more you are in touch and familiar with your feelings and that of others, the kinder you are able to be.
Load More Stories