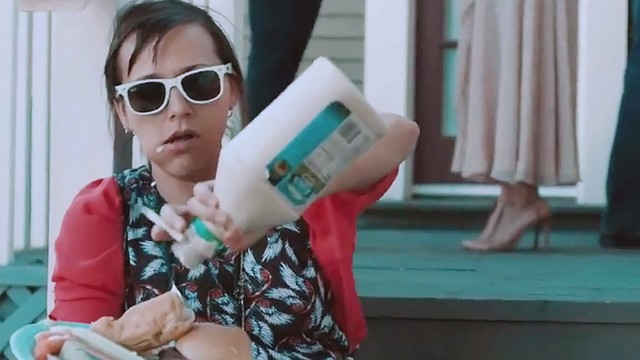 For a long time, people thought that consuming fat is a big no-no if you're trying to shed off a few pounds but studies have shown that it isn't a bad thing at all – as long as you eat the 'good fats.' These are categorized into two: MUFAs, or monounsaturated fats, and PUFAs (polyunsaturated fats); they include omega-3 and omega-6 fatty acids which helps increase your feeling of fullness.

Barbara Roberts, MD, director of the Women's Cardiac Center at the Miriam Hospital in Providence and author of How to Keep from Breaking Your Heart says you need fat to help your body function. "Fats help you absorb vitamins A, D, and E, and they are vital for your nervous system." Plus, MUFA can also help lower your risk of heart disease by 29 percent.

Another kind of fat you shouldn't avoid is dietary fat. According to nutritionist and owner of Nutritious Life meal system, Keri Glassman, RD, dietary fat "provides energy, protects our organs, maintains cell membranes, and helps the body absorb and process nutrients" – he also recommends that a third of your diet plan should consist of dietary fat.

Are you planning or in the middle of losing weight? Here are some stories that could help you:

Here's How to Lose Weight Without Starving Yourself
Eating a high-protein meal at least an hour before working out can actually help you burn more calories, as compared with starving yourself altogether

Include Milk in Your Diet to Help You Lose Belly Fat
Some people say that dairy makes you gain weight, but a 2010 study by researchers at the University of Alabama at Birmingham found that "among a group of more than 100 premenopausal women, fat was significantly reduced in those who consumed the most calcium-rich foods."

This is How You Lose Weight Without Exercising
Losing weight can be difficult; it requires patience, perseverance and a lot of willpower, but did you know that you could actually shed off those extra pounds without exercising?
ADVERTISEMENT - CONTINUE READING BELOW
ADVERTISEMENT - CONTINUE READING BELOW
Recommended Videos
Load More Stories