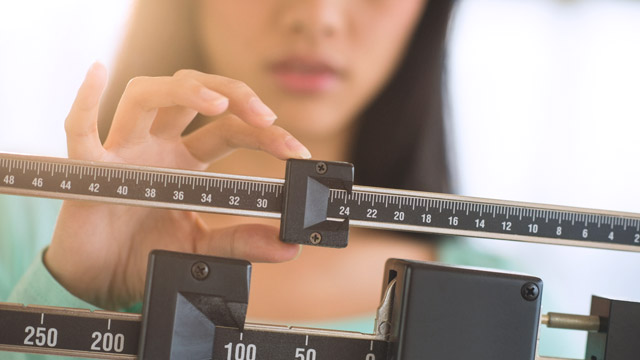 "Do diets really work?" or "Which is the best diet" are questions even experts have a hard time giving a straight answer.
According to a report by The New York Times, two leading scientists presented contradictory findings of two high-profile diet studies in a symposium organized by the U.S. Obesity Society. One study, presented by Dr. Christopher Gardner, a professor of medicine at Stanford, found that patients who were given low-fat or low-carbohydrate diets with the same number of calories had the SAME weight loss results after a year.
A low-carbohydrate diet, which avoids sugary foods, pasta, and bread, is high in protein, fat, and healthy vegetables, according to Healthline. An example is the Ketogenic Diet, which has become popular in recent years. A low-fat diet aims to reduce overall calorie intake and improve cholesterol levels.
A second study presented by Dr. David Ludwig of Boston Children's Hospital, however, found that a low-carbohydrate diet was better than a high-carbohydrate diet when it comes to weight maintenance. For people who have dieted and shed the pounds, the study's results indicated that a low-carbohydrate diet helped burn around 200 extra calories a day.
ADVERTISEMENT - CONTINUE READING BELOW
Naturally, the findings raised some questions. If a low-carbohydrate diet is effective in burning more calories, would results be the same if you're trying to lose weight or just trying to maintain your weight? Does choosing a low-fat, low-carb, or high-carb diet even matter if the calories you consume are all the same anyway?
According to the Times report, no consensus was reached at the end of the symposium. But it did highlight the facts we should really know about dieting and weight loss:
1. There is no "one diet fits all."
If your BFF's successful weight loss is your motivation to try the same diet that she was on, don't be disappointed if your results are different than hers. "There really isn't one right way for everyone to eat—what keeps one person nourished and fit may not work for every single other person," writes Terese Weinstein Katz, Ph.D., a clinical psychologist and diet coach in her column for Psychology Today.
Various research comparing diets have produced the same results as Dr. Gardner's: no difference in weight loss between subjects especially if the calorie intake is the same. However, there will always be subjects who shed a lot of pounds or don't lose any weight at all. Some might even gain weight instead of losing.
When it comes to diets, there is no single set of guidelines that will help people lose or maintain weight. But if you find one that works for you, then do your best to continue it for a long time. "What sticks is what matters," says Zhaoping Li, director of clinical nutrition at the University of California in Los Angeles.
2. Popular diets, much like fashion trends, are heavily inspired by past diets.
Those diets people rave about have been around for a long time—they're just called differently. According to the Times, more than a century ago, a best-selling book entitled How to Live, told Americans that the only way to lose weight was to count calories. But the low-calorie diet really shot up in popularity during the 1970s. The high-protein, low carb diet became popular in the 90s as the Atkins Diet, and it's quite similar to the Keto Diet of today.
3. Dieting to have better health is not the same as dieting to lose weight.
Eating healthy does not automatically guarantee weight loss. It will also depend on your level of exercise activity and how many calories you consume every day, according to LiveStrong. You need to burn more calories than you consume each day to lose weight.
ADVERTISEMENT - CONTINUE READING BELOW
Of course, that's where diets come in. Any diet that cuts down your calorie intake can result into weight loss, but it doesn't necessarily mean all diets are healthy. The once popular Master Cleanse diet, where you only drink lemon juice mixed with maple syrup and cayenne pepper, is not only extreme, it can also be dangerous for your body.
If you're looking at a particular diet to protect you against diseases, no substantial evidence will prove is better over the other in lowering your health risks. Maintaining a healthy diet will always be about eating a nutritious meal with more fruits and vegetables than meat and reducing your intake of processed food.
This story originally appeared on Smartparenting.com.ph.
* Minor edits have been made by the Femalenetwork.com editors.
Load More Stories