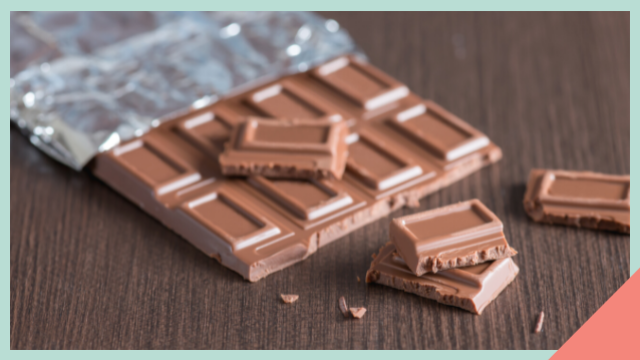 Chocolate has always been a treat for the afternoon or evening. But, a new study might change all of that. According to new research, chocolate in the morning might help you lose weight by reducing levels of glucose in your blood.
ADVERTISEMENT - CONTINUE READING BELOW
The study, published in FASEB Journal, suggests that starting your day with some chocolate—as in within the first hour of waking up—could do more good than harm. All we have to say is... if only we knew the things we know now during our childhood.
Eating milk chocolate early in the morning not only reduces blood glucose levels, but also burns fat and decreases waist circumference. Other benefits researchers are also looking at could be lower daily cortisol levels which "have been related to a lower stress-related appetite which may partly explain the better caloric compensation."
"Having chocolate in the morning or the evening/night results in differential effects on hunger and appetite, substrate oxidation, fasting glucose, microbiota (composition and function), and sleep and temperature rhythms," said researcher and neuroscientist Frank A.J. L. Scheer.
"Results show that females were less hungry when eating chocolate and had less desire for sweets than with no chocolate, especially when taking chocolate during the evening/night," the researchers added. "Moreover, daily cortisol levels were lower when eating chocolate in the morning than at evening/night."
READ MORE:
I Tried Intermittent Fasting for 30 Days and Here's What Happened
How This Cebuana Lost Weight by Drinking More Water
Nutritionist Answers Pressing Concerns About Weight Loss in Your 30s
Load More Stories