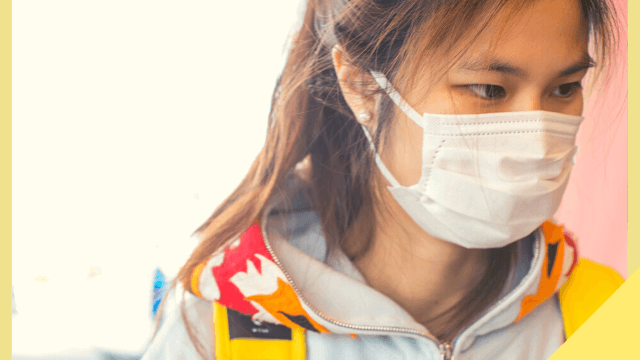 Two cases outside China have now been confirmed and linked to the new coronavirus that was responsible for the mysterious pneumonia outbreak in China.
On January 13, 2020, Thailand reported having quarantined a 61-year-old Chinese tourist who landed in Bangkok on January 8, according to a report released by the World Health Organization(WHO).
ADVERTISEMENT - CONTINUE READING BELOW
The patient traveled from Wuhan, Hubei Province, in China, and had a fever since January 5. Her temperature was detected by thermal surveillance, and she was hospitalized at the Bamrasnaradura Infectious Diseases Institute on the same day.
Three days after, on January 16, 2020, Japan confirmed its first case of the new coronavirus, CNN reports. The patient, a man in his 30s from the coastal Kanagawa prefecture, had traveled to Wuhan. His fever started on January 3 before he flew back to Japan three days later.
The Thai and Japanese patients have since recovered and discharged from hospital care. The reports came as Wuhan authorities also revealed a patient who had coronavirus passed away, but he had severe underlying medical conditions.
Among the 41 confirmed infections in China (previously reported to be 59), seven are still in critical condition and suffering from renal and liver failure. Six patients have recovered and discharged.
CONTINUE READING BELOW
Recommended Videos
New strain of coronavirus may spread
China and the WHO initially said that there was "no obvious human-to-human transmission." But experts need to know more about the new virus fast, as WHO warns that the new coronavirus could spread, according to a Reuters report.
"From the information that we have, it is possible that there is limited human-to-human transmission," Maria Van Kerkhove, acting head of the WHO's emerging diseases unit, told reporters in Geneva.
All patients positive for the new coronavirus had been linked to Wuhan. Many of them worked or visited a large seafood and live animal market in the area. But some patients, along with two confirmed cases outside China, claim they never went to the market.
The source of the new strain of coronavirus, which can infect humans and animals alike, has not been determined.
Along with neighboring countries such as Hong Kong, South Korea, and Singapore, the Philippines is implementing stricter screening of travelers in airports and reminding the public to practice health precautions.
ADVERTISEMENT - CONTINUE READING BELOW
There have been no reported cases of the new coronavirus strain in the Philippines. Still, the Department of Health (DOH) is urging anyone who displays pneumonia-like symptoms to consult the nearest healthcare facility.
The DOH also reminds everyone to practice proper hand-washing and cover their nose and mouth with a tissue or using their arm or elbow to prevent any contamination. Anyone who is not feeling well or has fever, cough, or colds, are advised to stay away from crowded places.
ADVERTISEMENT - CONTINUE READING BELOW
Travel warning 
The U.S. Center for Disaster Control and Prevention (CDC) has issued a Travel Alert Level 1. People, especially those who are sick, are advised to avoid unnecessary travel. Anyone traveling to Wuhan, China are advised to do the following:
Avoid contact with any animals, dead or alive. Refrain from going to animal markets, and coming in contact with products that come from animals, such as uncooked meat.
Avoid contact with sick people.
Often wash hands with soap and water for at least 20 seconds or use an alcohol-based hand sanitizer if soap and water are not available.
People who feel ill after traveling to Wuhan should seek medical care right away, avoiding contact with others. Call ahead and inform your doctor or the hospital of your recent travel and symptoms before heading to the clinic or the emergency room.
China confirmed on January 9, 2020 that the mysterious pneumonia outbreak that started in December 2019 is caused by a new strain of coronavirus. Coronaviruses are a large family of viruses that can cause a range of illnesses, from a simple cold to deadly respiratory diseases, such as severe acute respiratory syndrome (SARS) and Middle East Respiratory Syndrome (MERS).
ADVERTISEMENT - CONTINUE READING BELOW
The new strain can cause severe pneumonia-like illness in some patients but does not appear to be deadly like SARS or MERS, which infected thousands of people globally and claimed hundreds of lives in 2003 and 2012, respectively.
Symptoms of the new coronavirus are typical signs of pneumonia — mainly high fever and coughing, with some patients having difficulty breathing. Chest X-rays also show bilateral lung infiltrates, meaning the virus usually affects both lungs.
Load More Stories