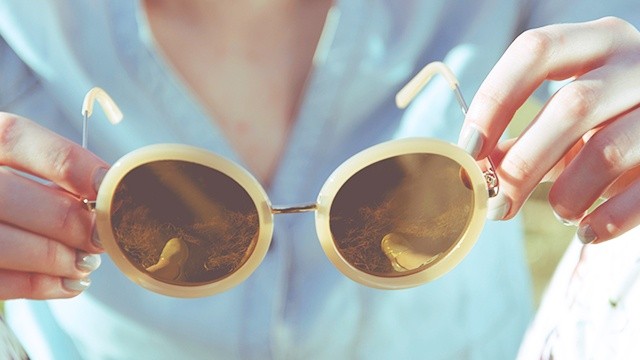 Just because your sunglasses are deeply tinted doesn't mean they're doing you any good. In fact, they could be making things worse for your peepers. According to SELF, when you're wearing dark sunglasses, instead of constricting (like they normally do in sunlight), your eyes end up dilating. This lets in MORE UV light. 
ADVERTISEMENT - CONTINUE READING BELOW
What does UV light do to your eyes?
It can cause abnormal growths like pinguecula and pterygia. Moreover, "sunlight can contribute to serious eye conditions including cataracts, macular degeneration, and ocular and eyelid cancers."
So think twice about buying your sunglasses at the nearest tiangge. Invest in a pair that has 100 percent UVA/UVB protection. Legit sunglasses will always have a UV sticker or tag. Just to be sure, look for a line that guarantees blockage of 75 to 90 percent of visible light. 
Need more information? Watch the video below. 
This story originally appeared on Cosmo.ph.
*Minor edits have been made by FemaleNetwork.com editors
Load More Stories