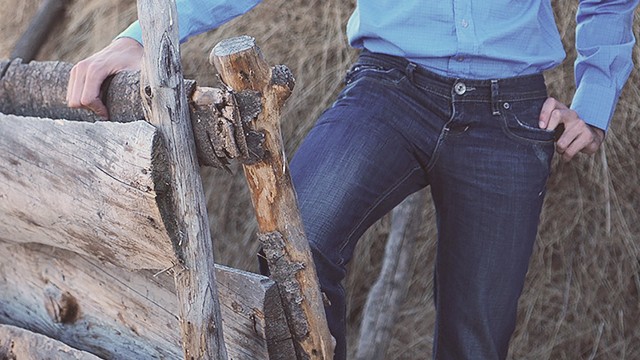 Since the rise of skinny jeans, we've been bombarded with articles and studies about the dangers they pose on your boyfriend's manhood. But is there truth to these claims and findings? Should he really start wearing their prehistoric MC Hammer pants again?

Dr. Patrick H. Tuliao, a urologist sub-specializing in oncology, endourology, laparoscopic, and robotic urologic surgery in The Medical City, says we must be more critical of "studies."

"More attention must be paid to the methods, quality of data, and analysis before we believe in the validity of a study," says Dr. Tuliao.
ADVERTISEMENT - CONTINUE READING BELOW
He then debunks a study, "Skinny Jean Dangers," published on Men's Fitness.com, which claims that men who squeeze their legs into tight denim can affect their sperm count. Dr. Tuliao says skinny jeans have absolutely no influence on a man's hormones nor can it ever alter one's anatomy.

"Generally speaking, the main factors that influence sperm production are the man's hormonal status, scrotal temperature, and anatomic abnormalities such as absence of the vas deferens (tube that connects the testis to the urethra), undescended testis and varicose veins in the scrotum," he explains.

Since the tighter skinny jeans are made up of the same material as regular ones, "it is unlikely that they affect scrotal temperature," Dr. Tuliao adds. "There's no logical reason to think that skinny jeans have any effect on a man's sperm count."

The fellow at the Philippine Urological Association also belies findings of the same study that claimed skinny jeans cause fungal injection.

"Fungal infections in the groin or genital area can happen to anyone, even if you prefer to wear loose jeans. Whether fungal, viral, or bacterial, genital infections occur as a result of improper hygiene rather than one's choice of trousers," he says.

Asked if wearing tight pants can affect penis growth, Dr. Tuliao notes that the adult man's penile length, in the flaccid or erect state, will not change because the amount of skin and erectile tissues is already fixed once we reach adulthood. He further explains: "The penile shaft is firmly attached to the pubic bone via the suspensory ligament. It will be impossible for tight jeans to push the shaft in and cause the penis to shorten."

According to Dr. Tuliao, the only harm in wearing this type of jeans is the likelihood of developing a neuromuscular problem—the loss of feeling and movement in legs, especially on the lower part after prolonged squatting while wearing skinny jeans.

It can be remembered that in early 2015, a 35-year-old woman who had been helping a family member move out of their old house, which involved a lot of squatting in her skinny jeans, was rushed to a hospital. She complained of feet numbness and weak legs. The doctors said her pants made the condition worsen since the overly fitted jeans restricted her movement and hurt her nerves and muscles.

Besides this, there's nothing much to worry about, Dr. Tuliao assures, "unless your occupation requires you to squat for an unreasonably extended period of time."

Dr. Patrick H. Tuliao, MD, DPBU, FPUA, FPCS, conducts consultations at The Medical City, Manila Medical Hospital, and University of the East Ramon Magsaysay Memorial Medical Center. He is also a fellow at the Philippine Urological Association and Philippine College of Surgeons.

This story originally appeared on FHM.com.ph.

Minor edits have been made by the Femalenetwork.com editors.
Load More Stories