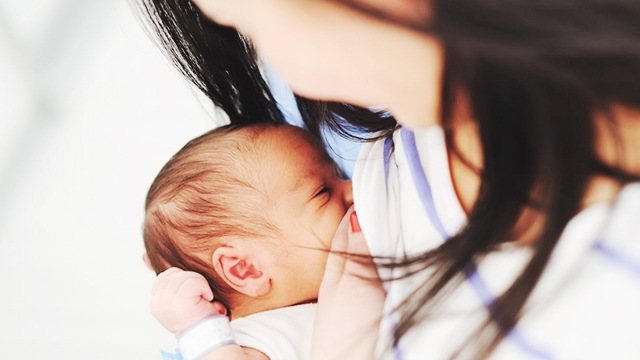 Breastfeeding is promoted and encouraged because it has been proven to provide benefits for both the mother and child. Studies show that breast milk has everything a newborn needs to survive, and that the act of breastfeeding facilitates bonding between mom and baby, among many others. 
But while previous studies had claimed that breastfeeding also makes children smarter, a new study finds that the effects of breastfeeding on the child's intellect may be overstated. A new study published in Pediatrics, the journal of the American Academy of Pediatrics (AAP), found no significant link between breastfeeding and the baby's intelligence. 
ADVERTISEMENT - CONTINUE READING BELOW
Researchers compared more than 8,000 children who were breastfed for at least six months and those who were not, or were at least nursed for less than that amount of time. They checked back with these kids and let them take standardized tests to measure cognitive ability when they were nine months old, three years old and again at five years old. The tests the researchers used measured vocabulary and cognitive skills, as well as parental and teacher assessment of the kids' "problem behaviors."
Overall, breastfed kids scored a bit higher in the standardized tests, "but [the difference] wasn't big enough to show statistical significance," study author Lisa-Christine Girard, a child-development researcher at University College Dublin, told NPR. "We weren't able to find a direct causal link between breastfeeding and children's cognitive outcomes," she said, adding that the result was not that surprising, since many other factors can affect a child's cognitive development.
ADVERTISEMENT - CONTINUE READING BELOW
One interesting point the researchers discovered, however, is that babies who are breastfed for at least six months seem to exhibit less hyperactive behavior by age three compared with kids who weren't breastfed that long. However, the small yet significant effect on the child's behavior has disappeared by the time the child is age five. 
"The effect [of breastfeeding on the child's behavior] is small, but it's there," Girard explains. According to the study researchers, the findings suggests that "the earlier observed benefit from breastfeeding may not be maintained once children enter school." A possible reason to this is that when a child starts school, his behavior could be influenced by his peers.
While the study seems controversial, it stressed one simple thing. It simply proves that your baby's intelligence is not going to be determined by breastfeeding or breast milk alone. As mentioned, a lot of other factors help shape a child's mind growing up, such as genes, socio-economic status, which includes the mother's education, the number of books present at home, and how often the mom reads to her baby, all of which play a part in the child's brain development.  
ADVERTISEMENT - CONTINUE READING BELOW
That said, the new study does not in any way change the recommendations of the World Health Organization nor of the American Academy of Pediatrics (AAP). "We know well that breastfeeding has an array of life-saving maternal, child, and societal benefits," Lydia Furman, M.D., a pediatrician with Case Western Reserve University's School of Medicine wrote in an editorial accompanying the findings. She stressed that even if the kids' behavioral and cognitive outcomes are not affected, this does not diminish the importance of breastfeeding.
Protection against infection, lowering babies' risk of developing allergies, reducing the mother's risk of developing breast cancer later in life – these are just a few of the perks of breastfeeding. If anything, the new study adds proof that socio-economic factors are a barrier to successful nursing, making it crucial for parenting communities to support fellow moms who may be having a difficult time breastfeeding their babies for at least six months. 
ADVERTISEMENT - CONTINUE READING BELOW
This story originally appeared on Smartparenting.com.ph.
* Minor edits have been made by the Femalenetwork.com editors.
Recommended Videos
Comments
Load More Stories