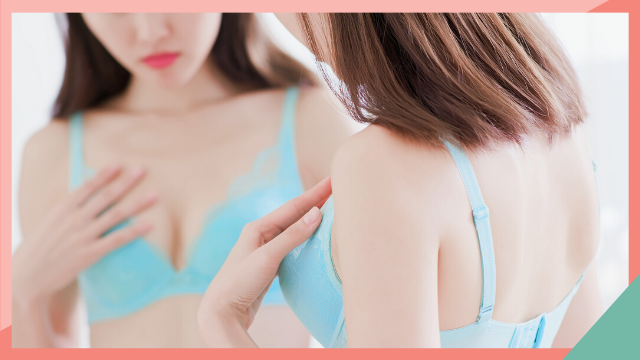 Did you know that breast cancer is currently the world's most commonly diagnosed cancer? 
According to the Breast Cancer Research Foundation, more than 2.3 million women were diagnosed with breast cancer worldwide in 2020.
While maintaining a healthy lifestyle can help lower your chances of getting breast cancer, getting regular screenings is still your best defense against the disease. If breast cancer is detected early, there is a higher chance of survival. That said, it's also crucial to be familiar with your own boobs so you are aware of any changes. 
A lump or bukol is the most common symptom of breast cancer. However, there are other lesser-known signs you should watch out for, especially when examining your breasts every now and then. These include nipple inversion, dimpling of the skin on your breast, nipple discharge other than breast milk, redness or thickening of the nipple, and pain in the nipple area. 
Take a look at this helpful guide by the Philippine Society of Medical Oncology:
ADVERTISEMENT - CONTINUE READING BELOW
If you want to show your support for breast cancer awareness this October, check out these meaningful initiatives below: 
1. Estée Lauder Companies' Breast Cancer Campaign
You can help fund breast cancer research just by sharing your story online! Grab your favorite pink lipstick, draw a ribbon, share what it means to you to help those impacted by the disease, and tag five other people to do the same. For every public post on Instagram or Facebook, Estée Lauder Companies will be donating $25 (that's around P1,200) to the Breast Cancer Research Foundation, whose mission is to prevent and cure breast cancer by advancing the world's most promising research. Click here for more details. 
2. Krispy Kreme's Think Pink
Craving doughnuts? Treat yourself to Krispy Kreme's strawberry ring-filled Pink Ribbon Doughnut and Pink Strawberry Float. Now available until October 22, a portion of the sales of these treats will be donated to the ICANSERVE Foundation and other causes that promote breast cancer prevention and treatment.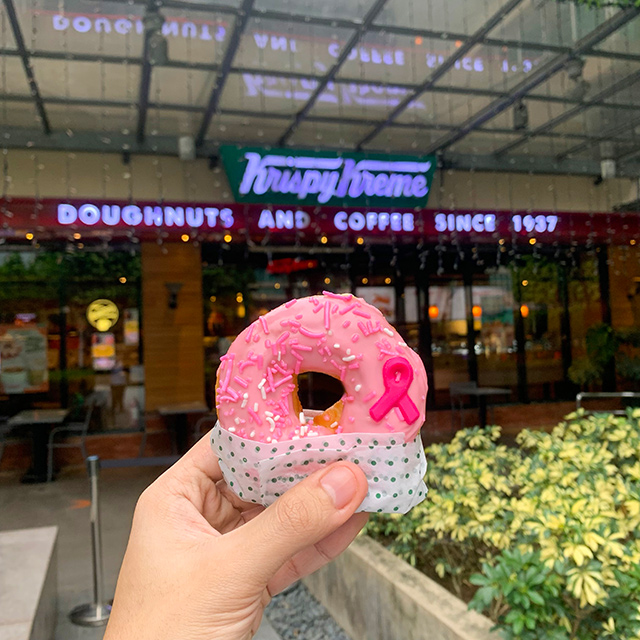 ADVERTISEMENT - CONTINUE READING BELOW
3. Klean Kanteen's Carnival Candy
Keep your coffee warm all day long with this pink insulated tumbler from Klean Kanteen. It has a leakproof cap with a built-in reusable steel straw. Proceeds from the tumbler will go to the ICANSERVE foundation to fund mentorship programs and preventive testing measures for women with breast cancer.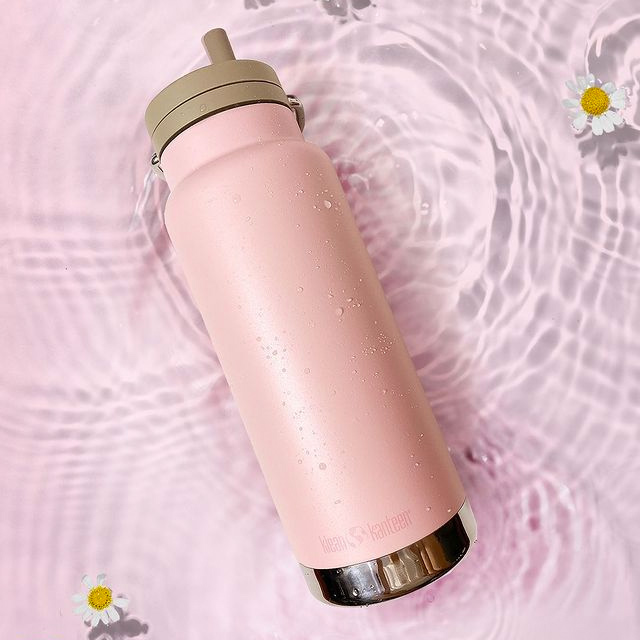 ADVERTISEMENT - CONTINUE READING BELOW
Sources: Healthline, Centers for Disease Control and Prevention, and Breast Cancer Research Foundation
READ MORE: 
Maintaining Healthy Weight Can Reduce Your Breast Cancer Risk
This is How to Properly Screen for Breast Cancer in Your 30s
5 Signs to Watch Out For When Self-Examining for Breast Lumps
Most Women With Early-Stage Breast Cancer May Not Need Chemotherapy
Load More Stories