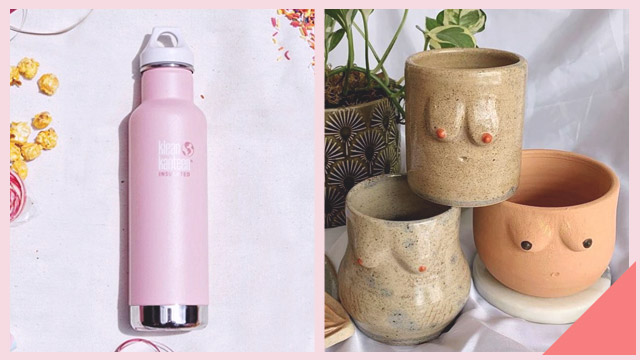 Breast cancer is a life-threatening disease that causes thousands of deaths per year. It's due to a tumor in the breast as a result of cells growing out of control.
According to Dr. Ellen A. Manzano of the Philippine Obstetrical and Gynecological Society in a Breast and Cervical Forum held in 2016, the Philippines has the highest incidence rate of breast cancer among 197 countries. A 2018 report by the Global Cancer Conservatory asserted that breast cancer tops the list of cancer types with a 17.6 percent occurrence rate (for both sexes) in our country. The number of breast cancer reports for women rose to 31.4 percent in the same year as well.
ADVERTISEMENT - CONTINUE READING BELOW
CONTINUE READING BELOW
Recommended Videos
Early detection is the key to fight this disease. We celebrate Breast Cancer Awareness every October to increase the public's knowledge on what breast cancer is, how to check yourself for lumps, and encourage patient empowerment.
Aside from spreading information, we can also give back and donate to foundations dedicated to breast cancer research, knowledge, and awareness such as ICanServe Foundation and Kasuso Foundation (also known as the Philippine Foundation For Breast Cancer Inc.)
Keep scrolling for a list of products you can buy with proceeds that go to breast cancer-supporting organizations:
1. Klean Kanteen Carnival Candy
price available upon request, Certified Calm BGC
Klean Kanteen came out with Carnival Candy, a limited edition pastel pink insulated water bottle in support of breast cancer awareness. It has a Klean Coat finish, making it four times more durable and chip-resistant. You can also pay to have it personalized! Proceeds from this bottle will be donated to the ICanServe Foundation.
ADVERTISEMENT - CONTINUE READING BELOW
2. Likha Cosmetics Think Pink Loose Pigment
Likha Cosmetics, a proudly Pinoy makeup brand, is launching an exclusive loose pigment called Think Pink. Score this gorgeous powder by buying any of the brand's PULA liquid matte lipsticks and get Think Pink for free. (Answer the order form here!) You can look glowy while supporting a good cause!
3. Marks & Spencer Bra Fitting
A good, well-fitting bra is key to our breasts' overall health. Pay a visit to Marks & Spencer and get 15 perfect off on all bras styles! Plus, when you donate P50 to the ICanServe Foundation in-store, you'll get a 20 percent discount from all purchases made in the same category. This promo will last until the end of October.
4. Boob Mugs
price available upon request, Artesania Makati
These cute boob mugs (and vulva ceramics!) designed by Aly Kangleon make for an interesting conversation starter. All proceeds will be donated to the ICanServe Foundation.
ADVERTISEMENT - CONTINUE READING BELOW
5. RevitaLash Advanced Eternally Pink Set
This set comes with the RevitaLash Advanced Eyelash Conditioner and a limited edition cosmetics bag. The Advanced Eyelash Conditioner is well-known in the beauty circle as the serum to use if you want to achieve fuller, thicker lashes. A percentage of its profits will be donated to breast cancer research and education initiatives.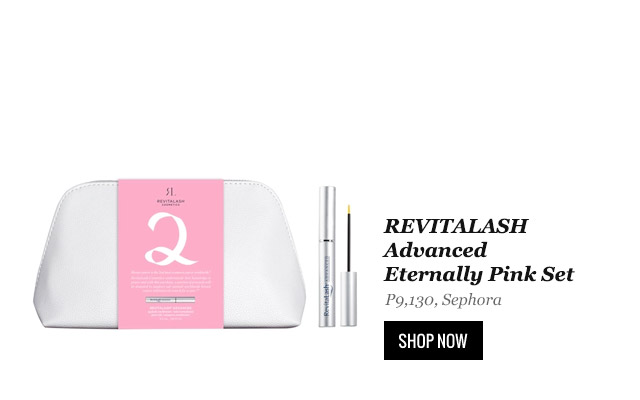 ADVERTISEMENT - CONTINUE READING BELOW
6. Olay
 Regenerist Whip Pink Ribbon Face Moisturizer
$58.99 (roughly P3,309), Olay
Do good and look good! The Olay Regenerist Whip gets a pink makeover in time for Breast Cancer Awareness Month. The cult favorite moisturizer also comes with refill pods that you can pop inside once you finish up the product.
7. Jane Iredale Facial Spritz Smell The Rose
This limited edition hydration spray has been brought back in time for Breast Cancer Awareness Month. It was exclusively developed for the organization, Living Beyond Breast Cancer, which receives 100 percent of profits from the sales.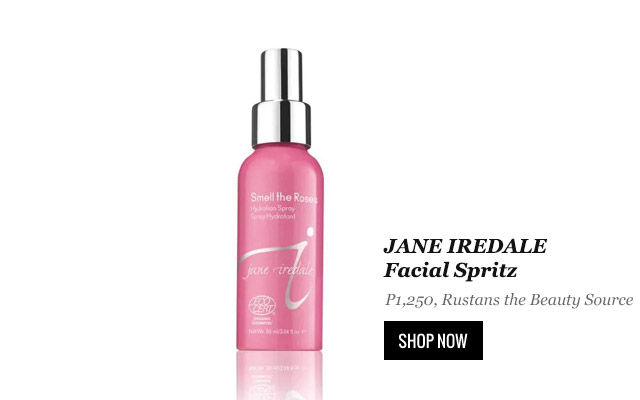 ADVERTISEMENT - CONTINUE READING BELOW
Comments
Load More Stories