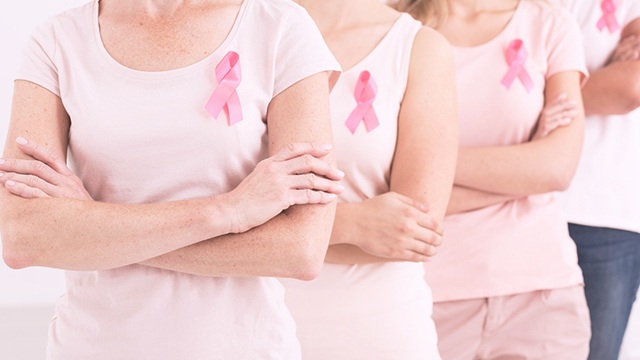 We don't need to experience a sickness firsthand, or to wait for a loved one to go through such a trying time before we arm ourselves with the knowledge we need to survive. According to the World Cancer Research Fund International, nearly 1.7 million new cases of breast cancer were diagnosed in 2012, making it the second most common cancer overall (yes, including here in the Philippines), and representing 25 percent of all cancers in women. But as much as we can refer to these numbers to know its reach, we will never truly know the strength of its impact. Aside from the physical battle, breast cancer also takes its toll mentally and emotionally on patients. No two experiences are ever completely alike, and no two women fight and overcome it the same way. Here are just some survivors who have been brave enough to share their experiences, from the hair loss and drastic lifestyle changes to going through hours of surgery and chemotherapy treatments.
ADVERTISEMENT - CONTINUE READING BELOW
CONTINUE READING BELOW
Recommended Videos
Over the years, there have been many successful campaigns to increase awareness about how common this cancer is, but not many were able to really teach us how to detect it. This is a really important aspect, as while the rate of breast cancer survival is relatively high, according to the World Health Organization, "the low survival rates in less developed countries can be explained mainly by the lack of early detection programmes, resulting in a high proportion of women presenting with late-stage disease, as well as by the lack of adequate diagnosis and treatment facilities."
So in order to detect breast cancer as early as possible, it matters to be diligent with health exams. By age 30, you can take this Breast Cancer Risk Assessment Tool by World Wide Breast Cancer to help identify your next steps.
ADVERTISEMENT - CONTINUE READING BELOW
Even if the risk isn't so high, stay on the safe side by learning how to do a self-exam. According to the ICanServe Foundation Inc., women in their 30s need to take a monthly breast self-exam, and an annual exam conducted by a medical professional.
And when you do conduct a self-exam, here are just some of the things you need to know:
ADVERTISEMENT - CONTINUE READING BELOW
ADVERTISEMENT - CONTINUE READING BELOW
Knowing these, however, isn't enough. If there's anything that has been made clearer by the recent #MeToo campaign on sexual harassment, it's that women are stronger together, both in words and action. Take your cue from fellow Pinay Tanya Aguila of Onelife Studio, who spearheaded her company's breast awareness campaign this month. 
ADVERTISEMENT - CONTINUE READING BELOW
"What made me decide to launch the Pink Card? Recent studies show that 1 out of 3 Filipinas will develop breast cancer in her lifetime. This is a staggering figure and so it made me realize that our community, which is largely composed of women, must do our part in helping raise awareness about this disease and in helping the less fortunate cancer survivors cope with their continuing treatments. Women have to take care of each other, especially when it comes to this," says Tanya.
Like Tanya, many companies—big and small—are doing their part to raise awareness on this sickness. Here are a few companies that partnered with ICanServe Foundation, Inc. that we can support:
FitFlop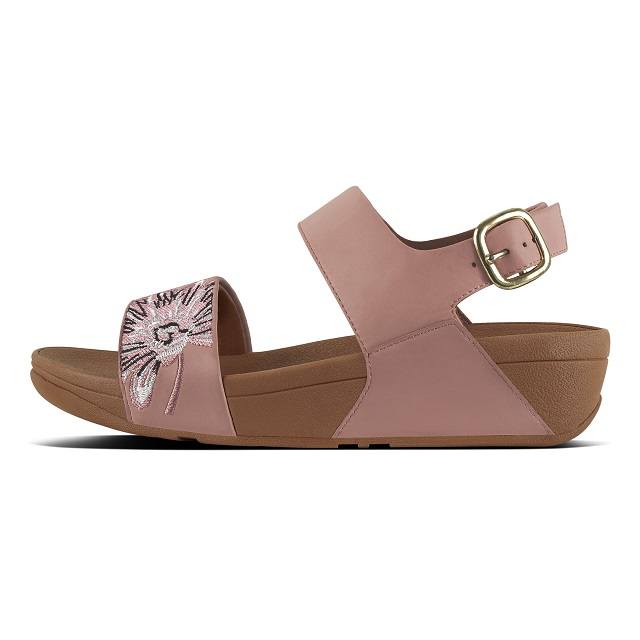 ADVERTISEMENT - CONTINUE READING BELOW
TRY: FitFlop Skinny Daisy Stitch Embroidery Toe Post, Ruffle Toe Post and Sandals, Daisy Stitch Embroidery Sandals
Jewelmer
Certified Calm

Philip Stein
For more options: Check out their pop-up booth at Rockwell
Load More Stories