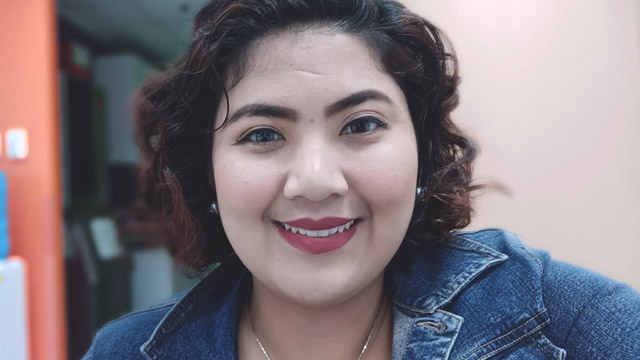 Rage and aggression filled my last bipolar episode. One night in March, I remember vaguely when I was pulled, pushed, and imprisoned for five hours in a station in Makati. It was the first time it has ever happened to me. I was supposedly there to simply report an incident, when I received a call from an unknown lady nagging me for my personal information over the phone. Already carrying with me the mental and emotional burden of my father, who passed away a month later, then being in the ICU due to brain stroke, the call was enough to trigger a breakdown.
ADVERTISEMENT - CONTINUE READING BELOW
CONTINUE READING BELOW
Recommended Videos
No one in the station understood what I was going through. Instead, they held me against my will. Truth to be told, this recent experience resonates with how Dr. Francis Mark Mondimore of the John Hopkins University School of Medicine describes bipolar disorder: "It is a phantom that can sneak up on its victim cloaked in the darkness of melancholy but then disappear for years at a time—only to return in the resplendent but fiery robes of mania."
The sad truth is that many people are furious or frightened (or both) whenever they come across a person walking with hair uncombed while loudly exclaiming in frustration. Instead of being more compassionate and understanding, some people feel compelled to inappropriately meet those who have been diagnosed with mental disorders with aggression. Social stigma is still often attached to mental health in our country causing those who have it to hide, lest they be misunderstood and be at the receiving end of judgment, or worse, violence.
ADVERTISEMENT - CONTINUE READING BELOW
Unusual episodes like this happen to me whenever I withdraw my medication and a triggering event is present. Generally, I am cheerful, euphoric, friendly, nice, energetic, and an articulate person, but beneath all the positivity hides this disorder that I have to fight every single day. Since I have a sunny disposition, my family and friends initially did not suspect that there was something wrong with me, until all the symptoms surfaced during my early adolescence.
There would be instances when I would feel that I had lost touch with reality. Those would be when I would experience auditory hallucinations. I only had partial knowledge of my condition in the past, and since I was unaware of the risks and also due to the uncomfortable side effects, I withdrew my medication for the last five years, while still being able to work and even finish my degree in University of the Philippines Open University in 2017.
ADVERTISEMENT - CONTINUE READING BELOW
Symptoms of bipolar disorder
Living with bipolar disorder is hard, but know that there are many people who can help. The first thing you can do is to monitor the symptoms:
Have there been any instances where there seems to be endless energy flowing through your veins that makes you feel you can do anything?
Does guilt overshadow your judgement, and aggression takes place?
At times, do you feel too tired to do the usual things you enjoy? Even simple acts of self-care, such as brushing your teeth or taking a bath, suddenly seem too difficult?
If most of your answers are yes, then, you may be suffering from bipolar disorder and you need to consult with a mental health professional for a proper assessment as soon as you can.
What causes bipolar disorder?
According to the U.S. National Institute of Mental Health, bipolar disorder—which is also known as manic-depressive disorder—is a mental health issue "that causes unusual shifts of mood, energy, activity level, and the ability to carry out day-to-day tasks." It even affects a person's judgement, sleep patterns, as well as concentration. There is no single cause of the disorder, but some studies suggest that it is linked to genetic factors, brain-chemical imbalances, hormonal problems, and environmental influences. 
ADVERTISEMENT - CONTINUE READING BELOW
As Dr. Francis Mark Mondimore of the Johns Hopkins University School of Medicine writes, "Bipolar disorder is the chameleon of psychiatric disorders, changing its symptom presentation from one patient to the next, and from one episode to the next even in the same patient."
A June 2019 article on Helpguide explains that there are three kinds of bipolar disorder:
1. Bipolar I Disorder (mania or a mixed episode)
This is the classic form of the illness. According to the guide, this is often characterized by "one manic episode or a mixed episode." Those who have this kind of disorder also experience an episode of depression at times, though not often.
2. Bipolar II Disorder (hypomania and depression)
This form has no "full-blown manic episodes," however, one may experience hypomania (moments if increased excitement and activity) as well as severe depression.
3. Cyclothymia (hypomania and mild depression)
This consists of "cyclical mood swings," and is considered a milder form of bipolar disorder. Symptoms are also not as severe as a full-blown mania or depression.
ADVERTISEMENT - CONTINUE READING BELOW
How to deal with bipolar disorder
Like any other illness, early diagnosis is necessary to find the most effective treatments, which can range from mood stabilizers to psychotherapy. Admittedly, it has been hard for me to accept that I have to live my life with constant medication, but the support that I am receiving from my family and friends have been tremendous, and has been making me feel less vulnerable to stress.
How to help someone with bipolar disorder
You want to help a loved one with bipolar disorder, but don't know where to start. That's okay. The fact that you care enough to reach out means you are already on the right track. You can do a lot of good by:
Learning about the disorder
The first thing that everyone needs to do away with is the stigma surrounding bipolar disorder, and mental disorders, in general. When one is educated, it makes him or her more understanding of what a person with an illness is going through.
ADVERTISEMENT - CONTINUE READING BELOW
Listening
Oftentimes, people with bipolar disorder don't need you to "fix" anything—just be there. Having someone that is available to sincerely listen can actually be very therapeutic.
Being patient
There will be mood swings. There will be moments of aggression and depression. Being patient helps in strengthening a person with disorder's knowledge that he or she is not alone, and this kind of support is the most important part of the healing process.
If you feel that you or a loved one is suffering from bipolar disorder, or from any other mental illness, head on to Siklabo.ph to find a list of people and facilities that can help. 
*Minor edits have been done by Female Network's editors for clarity.
Load More Stories