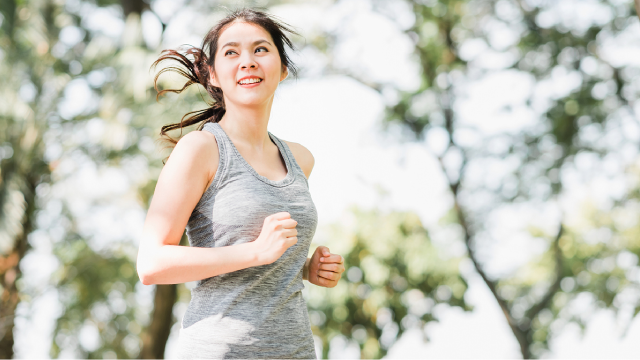 As the second half of the year unfolds, how are your new year's resolutions going? Have you maintained them or have you given up on them early in the year? More importantly, how are you doing? Do you feel like everything is falling into place, or are you stuck in a rut? 
ADVERTISEMENT - CONTINUE READING BELOW
Fret not: it does not really matter when one has started to build new habits, as what counts more is the consistency of one's actions. 
In a 2016 workshop "The Power of Change in Your Organization," personal development coaches shared a few tactics on how to achieve success with changes in one's perspective, attitude, and habits. If you're wondering how you can slowly lead yourself to a life of positivity, try these:
1. Have a morning ritual
Motivational speaker Marco Aguilar suggested having a morning ritual to help oneself have a better perspective for a new day. "At night you are stressed for the day and tend to bring problems from work. Sleeping earlier and having a morning ritual can help decrease the chances of such."
He cited drinking lemon water, practicing meditation, reading books, and a quick exercise to be part of one's routine. These practices, albeit simple, can have significant effects on one's health and well-being, especially when most professionals frantically go through their mornings in fear of getting stuck in traffic.
2. Practice new habits at night
Once the night comes, Marco noted that most people start to spend most of their time doing meaningless things. According to Facebook, people spend at least three hours a day online, streaming videos, checking their social media accounts or simply browsing.
"Imagine taking that much time on doing something significant instead or starting a new habit, it can greatly affect your life," Marco said.
The possibilities are endless, it can be a new sport, reading new books, or learning a new language. But he also assures one has to take it easy to avoid building excuses and forgetting the practice all together.
"It takes 21 days to change a habit or acquire a new one, while three to six months to eradicate those deeply embedded within us. If you start a new habit every quarter, your life can easily be transformed in a year."
ADVERTISEMENT - CONTINUE READING BELOW
3. Set your goals as affirmations
For author of best-selling book Baseballs Don't Bounce and 12 Hugs to Happiness Forrest Willett, not only is setting goals important, but how one affirms it to oneself matters too.
Forrest was in a major car accident in 2002 and had to undergo five years of rehabilitation before getting back on his feet. A change in perspective matters on the bad days, but mostly in the worst of times.
"Having specific goals and speaking them as affirmations set your mind that it has to accomplish the goal. It tunes the mind to get the work done," he said.
For example, if one wants to lose weight, have a specific date on when you want to achieve it and tell it to yourself every day. If possible, have a specific time too. "It is weird at first but doing it every day gives you the push."
ADVERTISEMENT - CONTINUE READING BELOW
4. Have 12 hugs a day
A self-confessed workaholic, Fprrest said he was never as close to his family as he is now before the accident happened. During rehabilitation, the constant conversations and encouragement from friends and family helped him get through the worst of times.
"This was also when I realized that having as much as 12 hugs a day can alter one's moods. Four hugs is the minimum, it is for maintenance," Willet said.
The speaker said the best kind of hugs are the ones when two people raise their left arms first, thus, letting each of their hearts physically connect, coming into a full embrace.
5. Talk to yourself like how you would talk to a friend
Forrest noted, "If we talked to our friends the way we talked to ourselves, we may not have many friends as we do now."
For the speaker, leading a better life means believing and taking charge of one's actions and having the right mindset matters for its fulfillment. Besides, how can one be so caring to others but not to oneself?
ADVERTISEMENT - CONTINUE READING BELOW
This story originally appeared on Entrepreneur.com.ph.
Minor edits have been made by the Femalenetwork.com editors.
Load More Stories