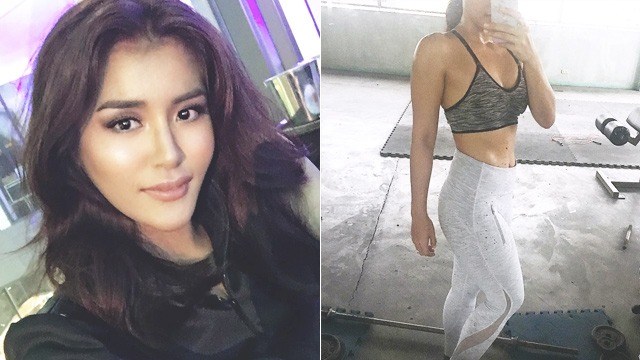 If Angelique De Leon looks familiar to you, it's because this 27-year-old beauty regularly competed in Binibining Pilipinas. Prior to joining the pageant world, however, Angelique wasn't as conscious about her unhealthy lifestyle. But she worked hard to overcome those poor habits to train to be a beauty queen.
ADVERTISEMENT - CONTINUE READING BELOW
When did you officially commit to living better?
I was living a "yo-yo" lifestyle for three years before finally committing to a more sustainable one. I've tried every possible way to try and lose weight fast. I was miserable. Like most girls, I wanted to be skinny, not necessarily healthy. I succumbed to unrealistic standards of beauty. And I risked my life for it. One night, I was home alone and I felt uncomfortable. I had a fever and I could barely walk or move. I was dehydrated and my joints felt brittle. I was 21 then, and was going through my first real heartbreak, but I wondered why I was doing this to myself. So my then-boyfriend could love and accept me?
CONTINUE READING BELOW
Recommended Videos
My second wake-up call was during my first stint at Binibining Pilipinas in 2014. I was considered one of the "thick" girls during the screening process (even after I lost 30 pounds prior to that). My body type is far from the typical Filipina body; I'm not petite and I have broad shoulders and wide hips. I was really insecure. Then I realized that I stood out because of how different my body was from the other girls'. Fans started noticing my natural curves. There was no turning back; I accepted the responsibility of teaching other people to discover their inner sexiness.
What was your diet like before? How did your eating habits change? 
I ate and drank everything you put in front of me (and more). I used to eat nine cups of rice in one sitting and I'd still be game for dessert afterwards. I drank soda, iced tea, and powdered juices. Everything changed when my nutritionist, Leigh Guda, and workout trainer, Reynaldo Domalsin of Maximus Den, came into the picture. They trained me for Binibining Pilipinas. They taught me that it's not about weight loss; it's about body-fat loss. You can weigh the same and still look different because of fat and muscle.
ADVERTISEMENT - CONTINUE READING BELOW
Now, it's all about eating alternatives. I work for more than 12 hours a day; my schedule is very demanding. I mindfully choose what I put in my body. I have a different diet for when I'm competing and for when I'm at my day job.
What kind of workouts did you do to lose weight?
I was scared to use the weights at the gym at first because I didn't want to look masculine, but my trainer made me realize that that's a common misconception among women. And there was no such thing as "leg day," "shoulder day," or "core day." We did a lot of full-body workouts or super sets. My entire body was sore after every workout, and I loved it. I specifically asked them to create a routine for me that'll challenge me so badly that it would make me cry. I didn't cry though. My fats did. When I first started training, I had 21 percent body fat. Two months later, it was down to 15 percent.
ADVERTISEMENT - CONTINUE READING BELOW
Did you feel self-conscious while exercising?  
At first, I did. I was specifically self-conscious about my legs. I have big legs because of my genes. I did a lot of squats and butt exercises. You will only be self-conscious if you see your body as a weak entity. So what if I have stretch marks? Those are my battle scars from my weight loss. So what if I have cellulite? Who doesn't? You can do what you want to minimize them, as long as you don't put yourself at risk.
ADVERTISEMENT - CONTINUE READING BELOW
How long did it take you to lose all the weight?
My starting weight was 180 pounds. I lost 30 pounds in three weeks, but it was due to depression. I didn't eat, and I locked myself inside my room. I gained 10 pounds after that when I decided to live my life without my ex-boyfriend. I worked on myself more. I slowly lost another 30 pounds in two years, not knowing that my weight loss would eventually lead me to the pageant world. When I joined, I weighed 130 pounds. It's not about being skinny; it's about being healthy. It's not about losing weight; it's about gaining knowledge.
Follow Angelique's Instagram, Twitter, and blog. 
This story originally appeared on Cosmo.ph.
* Minor edits have been made by the Femalenetwork.com editors.
Load More Stories