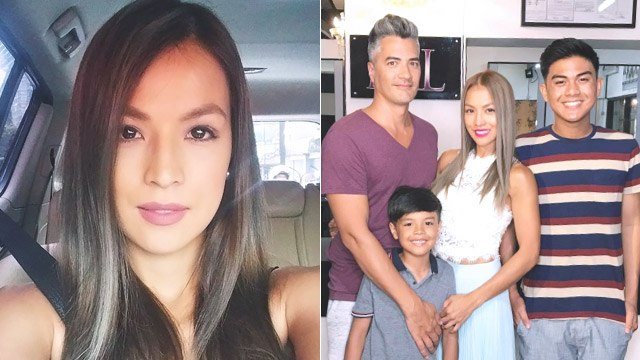 Most of us know Aubrey Miles as a television host, model, actress, trainer, and R U Tough Enough ambassador who, at 39, looks even fitter and more fabulous than she was a decade ago.  But the road to wellness was not always smooth for her as she admits that she, like most women, also went through being overweight after pregnancy.
ADVERTISEMENT - CONTINUE READING BELOW
"I was like 185 (pounds) after giving birth and I struggled for a year," she said in an interview during the press con of R U Tough Enough? Man versus Woman Edition of KIX. "That's why when people say, 'Ah, you're naturally thin,' I'm like 'No.'"
Former Philippine Volcano member and Aubrey's R U Tough Enough co-ambassador Arnold Aninion shared that he has also trained many women who wanted to get rid of their excess weight post-birth.
"It's a challenge--the birth weight. You have to get over that first hurdle, try to lose those first couple of pounds then usually it's a downhill ride. It just comes off, but depending on just how much weight you've put on. Sometimes you have to deal with other things, like stretch marks, excess skin, stuff like that. All those could be emotional too, 'cause trauma. They have to look at themselves after they've been through things... It's not how they saw themselves nine months before, you know. So you have to coach them through that."
CONTINUE READING BELOW
Recommended Videos
The good news is that according to a featured U.S. National Library of Medicine article on LiveStrong, "women will lose about half of their pregnancy weight gain by six weeks post-partum." However new moms will need to stay disciplined and keep their motivation high as "It may take six months after giving birth, or longer, to lose all of the additional weight."
For Aubrey, losing birth weight was all about having the right mindset.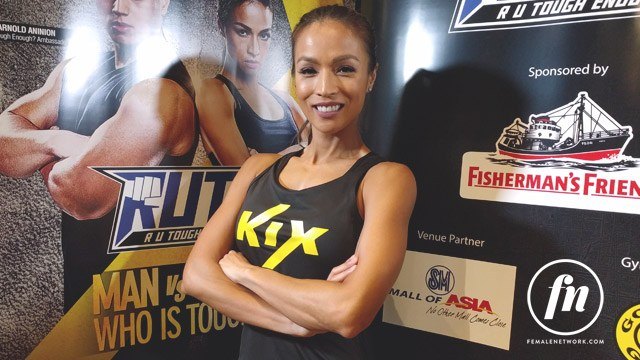 ADVERTISEMENT - CONTINUE READING BELOW
"Over a year... I never had lipo. That time I was working for myself. I'm a breadwinner, I don't have time for it. So I said, 'You know what, I can do this. But I don't want to rush it.' Because emotionally I'm ready na... I wanna learn. I wanna see my body, how it works. And before I entered showbiz, I said, 'I wanna lose this (weight) first.'"
Currently, Aubrey is considered one of the top fitspirations on Instagram, and her motivating posts about wellness and exercise show the passion that continues to inspire her 354,000 followers on a daily basis.
While she is happy about being able to inspire others to choose fitness, she also notes that it's every woman's personal journey, and every new mom's decision of staying healthy for themselves and those they love. "[For the women who have just given birth,] the mothers, don't rush it. Don't be scared. [Birth weight] will go away, if you try and do it... And really try your hardest."
ADVERTISEMENT - CONTINUE READING BELOW
Catch Aubrey Miles and Arnold Aninion on R U Tough Enough? Man versus Woman Edition on KIX.
Load More Stories