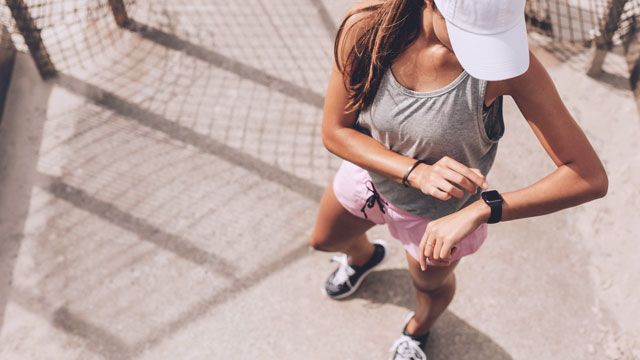 If you're living near a park or basically any open space, you've probably seen people in workout clothes, armed with expensive smartwatches, completing a few laps.
Each one of them is huffing, puffing, and sweating like crazy, especially with the current heat index. They're usually accompanied by peers, and for solo runners, their dogs. The only difference is what time of day the activity is done—some prefer morning runs before going to work, while others jog at night after office hours.
ADVERTISEMENT - CONTINUE READING BELOW
Most of us have come to believe that when it comes to running and working out in general, the earlier, the better. Once the sun has set, we assume that a person is already too tired to exert more effort. But is this belief system even scientifically proven?
According to Charles "Crunch" Vincent M. Aguila, PTRP, REB, Group Fitness Team Leader and Master Personal Trainer, Fitness First Philippines, Inc., the best time to run is from afternoon to evening "since your body is already awake and its temperature is high."
"Sa umaga kasi literal na 'natutulog' pa yung katawan mo, unless you want to build mental strength," he explains. "That is also why most runners are advised to train well before joining fun runs and marathons, which are usually scheduled in the morning because the body is still in such state at this time of day."
For casual runners, though, you're just subjecting yourself to injuries and other health concerns with the amount of exertion at dawn, when body temperature and lung function are their lowest. James Waterhouse, Professor of Biological Rhythms at John Moores University, Liverpool told Runner's World: "Research shows this is the most common time of day for heart attacks and strokes."
But it doesn't mean that morning laps are pointless, especially if done right. Aside from training one's mental toughness, Aguila says running before you start your day allows the person to focus solely on the workout. "Although maraming nagte-train sa hapon o gabi kasi nga after work, medyo hindi sila makapag-concentrate kasi marami nang nangyari sa araw. Nandiyan yung na-badtrip ka sa katrabaho mo, ha ha!"
He also describes early runs as an effective way to jumpstart metabolism, which is "measured by the basal metabolic rate (MBR), or the number of calories burned at rest. Kapag mataas ang BMR mo, mas maraming taba yung nasusunog. After all, your metabolism needs expenditure."
More than anything, Aguila emphasizes that waking up before your alarm and lacing up those trainers "creates the habit of committing to working out."
This story originally appeared on Fhm.com.ph.
* Minor edits have been made by the Femalenetwork.com editors.
ADVERTISEMENT - CONTINUE READING BELOW
Load More Stories