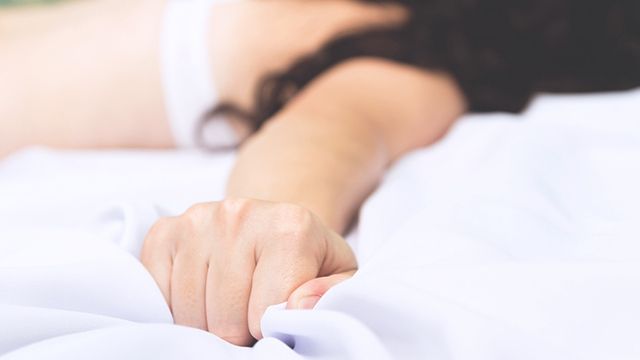 You might assume that women have the best orgasm of their life while they are young and wild and in their 20s. But a new study conducted by contraceptive app Natural Cycles found that like fine wine, orgasms get better with age.
Over 2,600 women were surveyed on what age they've experienced the best orgasm. The respondents were broken down into three groups: younger (23 and below), middle (23 to 35), and older (36 and over).
ADVERTISEMENT - CONTINUE READING BELOW
Women reported achieving more mind-blowing Os in their mid-30s, specifically at the age of 36, with six out of 10 respondents claiming it has become more frequent and better. Meanwhile, only five out of 10 reported the same in the younger group.
The older group also reported having the most enjoyable sex with a whopping 86 percent of them saying they had fun time in the bedroom over the last four weeks compared with 76 percent of women from the middle group and just 56 percent from the younger group.
One in three women from each group said they felt sex should last longer.
Any sex tips you want to share? Visit Girltalk today!
This story originally appeared on Fhm.com.ph.
* Minor edits have been made by the Femalenetwork.com editors.
Load More Stories