#FN30DayChallenge is a special series where Female Network editors try a new way to incorporate a self-care practice into their daily lives. Got something you want us to try? Message us on Facebook, or email us at femalenetwork.editors@gmail.com.
Why intermittent fasting?
According to Healthline, intermittent fasting (IF) "is an eating pattern where you cycle between periods of eating and fasting.
"It does not say anything about which foods to eat, but rather when you should eat them.
"There are several different intermittent fasting methods, all of which split the day or week into eating periods and fasting periods."
In the past two years, I've met several people whose lives seem to have improved greatly because of IF, and not just because of the significant weight loss: They work out more, appear more confident, and have gone on to improve other aspects of their lives—business, love lives, time management, etc. It almost seems too good to be true, so I knew I wanted in.
ADVERTISEMENT - CONTINUE READING BELOW
Other reported benefits, according to Reader's Digest, include possibly helping those at risk for developing diabetes, lowering your risk for cardiovascular disease, and slowing down the aging process.
How I did it
I started with the famous 16:8 diet, which meant I fasted for 16 hours (where I could only have black coffee, tea or water) and ate only from 10 a.m. to 6 p.m. By week two, I started eating later because having all my meals in the office felt kind of sad and limited my nights out with friends and family (as you can imagine, it's not fun to drink tea as you watch your barkada wolf down plates and plates of Korean barbecue). Around the fourth week, I started fasting for 18 hours straight and ate only from 2:30 p.m. to 8:30 p.m. (FN TIP: In the mornings, green tea is your best friend.)
Day 0
Skipping breakfast isn't really new to me, however I'd always take my coffee with cream or milk and a bit of sugar so I knew getting used to black coffee would be my biggest adjustment. I'm also not a big tea person, but reading about the benefits made me pretty excited about having more of it; I googled tea recommendations and ended up buying a box of Twinings Jasmine Green Tea.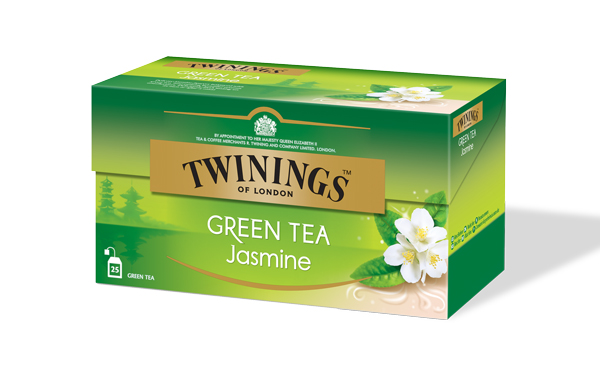 TRY: Twinings Jasmine Green Tea, P277, Robinsons Supermarket
I've also significantly cut down my sugar intake the past year, except for the occasional donut and the not-so-occasional cups of white rice, so I knew that I could maintain that semblance of discipline amid 16-hour fasts. (I've been told that the key to maximizing IF's weight loss benefits is to NOT abuse your eating window by treating it like an eight-hour buffet so I took that advice to heart.)
The Lows
In my experience, cheating a little bit is just as bad as quitting it completely. I've read in several blogs that anything below 50 calories will keep you in a fasted stated so at first I'd still put a splash of soy milk into my coffee; but I noticed I was having a hard time adjusting to my eating window and it almost immediately improved when I started ditching the milk altogether. (On the upside, I now hate having any sort of sweetener in my coffee and have grown to appreciate unique flavors more.)
I also had to learn to distract myself in the morning and to sleep earlier at night, but while it was a struggle at first, doing so ultimately led me to become more productive. (In fact, as a feature on Reader's Digest notes, "research shows a hypothesis that intermittent fasting helps us to stick with our body's circadian rhythm."
The Highs
Where do I begin? 
It's a quick adjustment.
I was expecting to have more difficulty getting used to eating so late, but by the second week, I felt fine and had found a schedule that suited my lifestyle. Before I started, I always pictured myself watching the clock, eagerly anticipating my eating window to start every single day, and while I did in the beginning, the fasting periods started going by pretty quickly. It also made me more efficient in the mornings, since I had nothing to do but sit and get my work done.
ADVERTISEMENT - CONTINUE READING BELOW
Eating healthy became easier, and more sustainable.
Since you can still eat anything you want, there are less rules to follow and less pressure on yourself to stick to a specific kind of food. While I expected this to lead to more junk food binges, surprisingly, the flexibility helped me make better, more sustainable decisions that worked for MY lifestyle--simply put, I went with what was convenient for me instead of forcing myself to go out of my way to follow a certain meal plan.
With previous diets I've tried, I had to change so much in my current routine that the transition didn't feel as natural. Since IF is really more about the schedule, I still went about business as usual and just adjusted when I'd eat.
Day 31: Am I going to keep this up?
Yes, definitely. Thanks to this challenge, I think I've found the discipline for me. It's helped me become more consistent, productive, and mentally determined to stick to a healthier lifestyle. In terms of weight loss, while I've only lost about six pounds, it's mostly how my body looks and feels that's encouraging me to keep going. I have more energy, and have felt stronger during workouts. Sometimes I even work out twice a day now ('Pag may time lang, of course).
Should YOU try it?
According to Healthline, "a number of studies have suggested that intermittent fasting may not be as beneficial for women as it is for men. For this reason, women may need to follow a modified approach. Here is a detailed beginner's guide to intermittent fasting for women."
They also reported that if "you're underweight or have a history of eating disorders, you should not fast without consulting with a health professional first."
The takeaway? Ease your way into it if you feel like this eating pattern will benefit you, and don't do anything that could put your health at risk. Click here to read about more Filipinas who have gone on IF for longer than three months.
Load More Stories