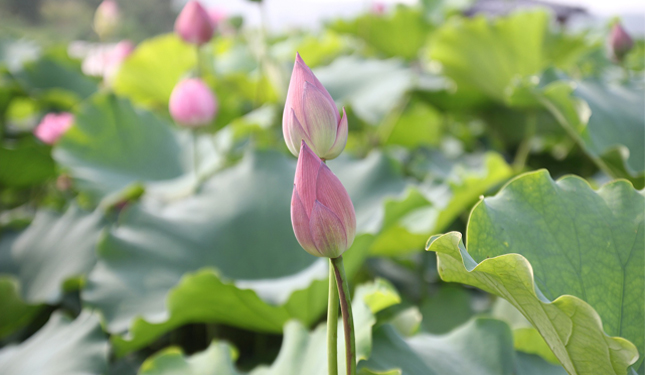 I was 27 when I was diagnosed with endometriosis and then polycystic ovarian syndrome (PCOS) a year later. At the time, I did not pay much attention to PCOS because it was the endo that was causing my infertility. But this hormonal imbalance got my undivided attention in the last year because of several factors: my age (I am approaching 40); my menstruation was becoming irregular; and I rapidly gained a lot of weight. It could be menopause, but I got worried. 

At the time of my diagnosis, PCOS' link with elevated levels of insulin, which makes it difficult for the body to handle blood sugar, was already known, but it wasn't being claimed as the primary cause. Now Ob-Gyn and reproductive endocrinologist Eileen Manalo, M.D., with St. Luke's Center for Advanced Reproductive Medicine and Infertility, emphatically believes it is the "root cause," putting sufferers at high risk for diabetes. "When the insulin levels go up (a condition called insulin resistance), it causes the levels of the male sex hormone androgen to increase as well. That can result in non-ovulation (the eggs don't form) or poor egg quality, which in turn can cause infertility and miscarriage."
ADVERTISEMENT - CONTINUE READING BELOW
 
Dr. Manalo gives us a primer on how PCOS gets diagnosed, who is at high risk, and what you can do if you suffer from it. 

You have PCOS if you meet two out of the following three criteria. 
You don't ovulate on a regular basis so you have intermittent or absent menstruation. 

A blood test shows there are increased levels of androgen, which also manifests as acne and excessive hair (hirsutism). 

An ultrasound reveals you have follicular cysts, measuring at least 9mm in diameter, on one or both your ovaries. 
The symptoms are easy to dismiss as "normal" when you're a teenager. 
That's because excess body hair and acne are common physical changes in a teenager entering puberty. Dr. Manalo says PCOS is confirmed when a teen's period has been irregular for two years apart from the above criteria. 
What can be considered as excessive hair growth? 
Dr. Manalo pays attention to hair that grows on the upper lip, chin, sideburns, chest, upper and lower abdomen, inner thighs, and the upper arms. She adds that it can also manifest as a few hair strands on the nipple. 
CONTINUE READING BELOW
Recommended Videos
PCOS has a genetic predisposition. 
If PCOS runs in the family, whether in the father or mother's side, you can have it. Dr. Manalo also firmly believes if your family has a history of diabetes or obesity ("60 percent of PCOS women are obese"), then you are a candidate for PCOS as well.
The good news is PCOS is treatable. 
In Dr. Manalo's experience, 95 percent of those with PCOS will respond to fertility drugs. Clomid, which I took, had been the first line of treatment. But Dr. Manalo says today letrozole is often prescribed to improve ovulation. She clarifies that while these drugs make the chances of getting pregnant higher, it is not a guarantee if you have the following conditions: unhealthy tubes, endometriosis, poor sperm quality, among others. 

A diabetes drug is part of the treatment. 
It's called metformin to help regulate the amount of glucose in the blood. This drug counts weight loss as a side effect, which is good news for those who are overweight. 

Exercise has to be part of your lifestyle. 
Because PCOS is tied to insulin resistance, weight control, a healthy diet, and physical activity are necessary especially among the overweight. "It's what I always advocate. There are many patients who get pregnant easily or their periods become regular after weight loss."  
ADVERTISEMENT - CONTINUE READING BELOW
Here's one more reason not to ignore PCOS. 
More and more evidence show that PCOS is linked to metabolic syndrome, a host of conditions like "excess body fat around the waist, a blood sugar of 110 mg, increased blood pressure, and rising cholesterol." If left unchecked, PCOS won't just be a contributing factor to diabetes but to hypertension, stroke and heart disease.
Dr. Manalo says PCOS is the number one cause of hormonal imbalance. It's the first thing doctors check when you go to them for missed periods. But, remember, you can have PCOS even if your periods happen like clockwork. I wouldn't have found out about my PCOS if I hadn't been trying to get pregnant. So I always tell women friends: make the Ob-Gyn appointment a gift to your health even if you think nothing's wrong.           
Load More Stories