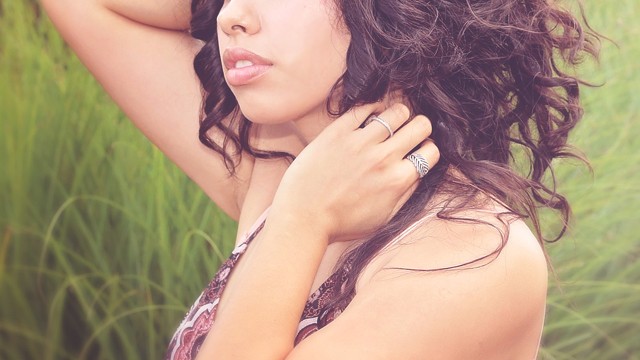 There are a lot of great deodorant and antiperspirant products out there and you're probably hiyang with a few of them, but sometimes, you need to give your armpits the chance to breathe. If you don't have any strenuous physical activity planned that will make you sweat a lot, try out these natural remedies against underarm odor:

1. Apple cider vinegar
It seems counterintuitive to put vinegar on your underarms to keep you from smelling maasim, but apple cider can actually lower your skin's acidity levels and keep bacteria at a minimum. Apply it after taking a shower and gently wipe the excess off. Just make sure that you haven't recently shaved and you don't have any open wounds.

2. Lettuce
Believe it or not, lettuce is a great anti-odor agent. Simply extract the juice from its leaves and rub it on your armpits after bathing.

3. Peppermint oil
Aside from being known for settling sensitive tummies, peppermint oil can also help fight odor-causing bacteria on your pits. You can rub them directly to your skin, or mix a few drops of it with distilled water and put the solution in a spritz bottle for handy re-spraying.

4. Baking soda
Baking soda is a wonder powder that effectively cancels odor by absorbing sweat and killing bacteria. You can mix it together with highly-absorbent cornstarch before application.

5. Wheatgrass
Wheatgrass is rich in vitamin A, C, and E, which makes it a common vitamin supplement. However, experts from Columbia University also note that drinking wheatgrass juice can also help lessen body odor, as it's considered a natural deodorizer.

6. Tea Tree Oil
Rich-smelling tea tree oil can effectively remove bacteria, reduce allergic skin reaction, and kill fungus. Apply liberally on your armpits to keep bad odor at bay.

7. Alum
Alum or tawas is one of the raw ingredients of commercial deodorants, and is what you probably see your lolas use. Rinse the crystal in water and gently rub its smooth side on your arm pits, and let your skin dry. Just make sure that the crystal you buy from the store does not contain aluminum, as this may cause underarm darkening.
ADVERTISEMENT - CONTINUE READING BELOW
Load More Stories