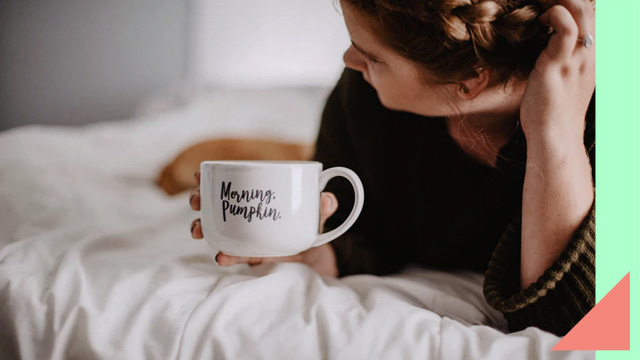 Being classy isn't about having lots of money or living in a huge house. It's actually more of how you carry yourself, and it goes beyond etiquette—it's about who you are as a person, and how you deal with others. Below are six ways you can be the classy lady you've always wanted to be:
ADVERTISEMENT - CONTINUE READING BELOW
READ MORE ON SELF-IMPROVEMENT:
Wear clothes that fit you
And we're not saying that you need to wear a certain style or go for a certain look. What we mean is to find and invest in clothes that actually fit you well, 'yong maganda ang hulog sa katawan mo. Moreover, throw out your bacon-ed bras and panties and get yourself new underwear. Clothing that fit well and feel good will immediately make you look more put-together.
CONTINUE READING BELOW
Recommended Videos
Smell good
Having a signature scent can immediately uplift your mood. It doesn't have to be designer—whether you opt for the classic Angel's Breath or go for the luxe Chanel, anything that will make you feel good is a thumbs-up.
Be kind
More than anything else, kindness is what makes a person classy. Be kind to people from all walks of life, and not just to those who are within your circle. Sure, there are times when it's difficult to do so, but a simple smile, or even a quick acknowledgement can go a long way in making someone's day.
ADVERTISEMENT - CONTINUE READING BELOW
Tip your delivery person
Everyone's trying to hustle these days, and while tips are optional when you get food delivered, they're always appreciated. Some apps allow you to buy food for your drivers and riders as well. Small tokens of appreciation are the least we can offer for these people who keep stores and restaurants open, while allowing us to enjoy our favorite cravings in the comfort of our homes.
Be empathic
Each person has something going on in their lives, and it pays to remember that not everyone has the opportunities you've been afforded. When someone speaks about his or her situation, listen with an open mind and an open heart. Understanding comes from putting yourself in someone else's shoes.
READ MORE ON SELF-IMPROVEMENT:
ADVERTISEMENT - CONTINUE READING BELOW
Take care of yourself
Prioritizing your health and well-being isn't selfish at all. Relearning to love yourself and to acknowledge your own needs is actually the first step in enabling you to share a part of yourself with those around you. Remember, no one can pour from an empty cup. When you take care of yourself, you have more time and energy to take care of others.
Comments
Load More Stories