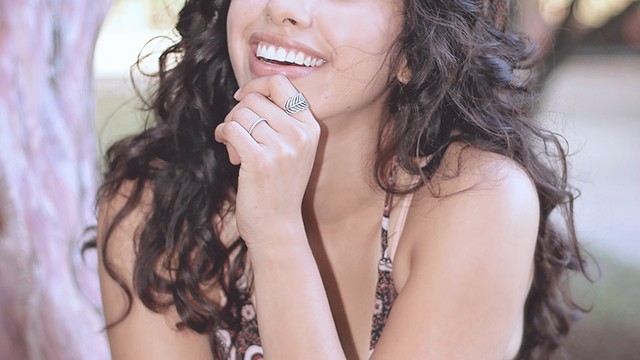 There are many things to celebrate in your 30s. You may have a young family, may already have found security in your chosen career, or have decided to go on your own and put up a small business. You're not doing so bad. Except you now often find yourself saying, "Hindi na talaga ako bata," referring to aches and pains you used to shrug off. If you led a semi-healthy lifestyle in your 20s, those aches and pains may come with age, all right. But if you've indulged a little, you may want to start eating less red meat, increase your physical activity, and treat yourself to a medical check-up to see which parts of our body may need some fine-tuning. Here's a few conditions you need to watch out for.

1. Kidney Stones
Kidney stones are created when substances in urine crystallize and join together. Small kidney stones are able to pass out of the body during urination, but larger stones cannot. That's when you experience extreme pain in your side because the stones block the flow of uterine or get lodged in the kidney. Kidney stones are most common in individuals between the ages of 30 and 50. The risk increases when you've had frequent urinary tract infections and your family has a history of it.

Lower your chances: Drink fluids especially water to decrease your risk of forming kidney stones. When you get a kidney stone, you have a 50 percent chance of developing another stone within the next seven years, according to WebMD. See other ways on how you can keep your kidneys healthy here.

Diagnosis can be made through: ultrasound; intravenous pyleography (IVP); computerised tomography (CT) scan

2. Prediabetes and Diabetes
Diabetes is when your body does a poor job of turning carbohydrates into energy, causing sugar to build up in your blood. While people who have diabetic family members are more predisposed to the disease, it doesn't mean you are immune just because a close relative doesn not have it. In fact, far more people have prediabetes, which is when blood sugar levels are above normal range but not high enough to be diagnosed as diabetes. "Without intervention, prediabetes is likely to become type 2 diabetes in 10 years or less," says Mayo Clinic.

Type 1 diabetes usually appears in childhood, and type 2 usually develops after the age of 40. Diabetes gets progressively worse if left untreated--it can lead to complication like heart and kidey disease--so early diagnosis is crucial.

Lower your chances:
ADVERTISEMENT - CONTINUE READING BELOW
Eat right. Avoid highly processed carbohydrates, sugary drinks and fatty food.

Exercise regularly. Losing even 10 percent of your weight can cut your risk of type 2 diabetes in half, according to WebMD.
Diagnosis can be made through: Blood test

3. Prehypertension and Hypertension (High Blood Pressure)
High blood pressure or hypertension is when the heart works too hard to pump blood that, when left untreated, can damage the heart and lead to life-threatening conditions like heart disease, stroke and kidney disease. Risk of high blood pressure increases as you get older. Though high blood pressure is more common in the elderly, younger adults can develop prehypertension – blood pressure that is slightly higher than normal – which can progress into high blood pressure.

Lower your chances: The exact causes of high blood pressure are not known, but lifestyle changes have been shown to lower and cut the risk of developing it. Hence,
Eat a balanced diet and keep a healthy weight.

Exercise regularly.

Avoid alcohol.

Don't smoke.

Sleep well.
Diagnosis can be made through: multiple blood pressure tests

4. Fatty Liver Disease
There are two main types of fatty liver disease: alcoholic liver disease (ALD) and nonalcoholic fatty liver disease (NAFLD). ALD is caused by too much alcohol drinking. If you regularly drink alcohol, it's important to get your liver checked as early as possible as ALD doesn't usually cause any symptoms until the liver has been severely damaged. The causes of NAFLD, however, are still unclear but it's most common in middle-aged individuals and those who are overweight.

Lower your chances: Limit your intake of alcohol, red meat, and fat and oily food.

Diagnosis can be made through: blood tests

5. High Cholesterol
Did you know that one out of two Filipino adults ages 20 and up have borderline to high cholesterol? That's 46.9 percent of Filipinos, according to the the Department of Science and Technology's Food and Nutrition Research Institute (DOST-FNRI). Cholesterol is a type of fat in your blood, and too much of it can start to build up in your arteries, which can increase the risk of heart disease and stroke.

Lower your chances:
Certain types of food are high in cholesterol. Control your intake of saturated fat (found in animal meat), trans fat (found in processed foods) and dairy.

Keep a healthy weight. Having body mass index (BMI) of 30 or greater and having a large waist circumference puts you at risk of high cholesterol.
Diagnosis can be made through: blood tests

Other routine tests you should be doing in your 30s include pap smears (to check for cervical cancer), HPV tests and breast exams (to check for lumps and other suspicious breast changes) for women, and, testicular and prostate (by age 40) exams for men.


This story originally appeared on SmartParenting.com.ph.

*Minor edits have been made by FemaleNetwork.com editors.
Load More Stories