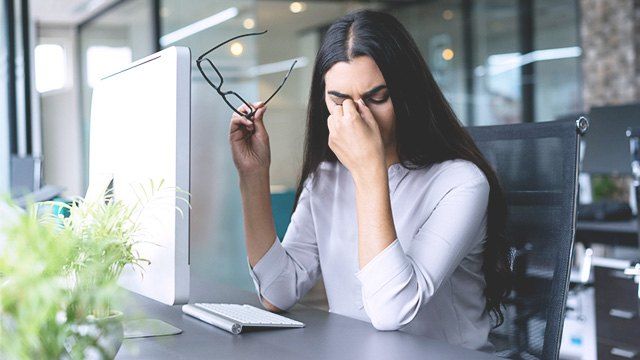 If you're in your 30s, it's most likely that you are feeling (or seeing) the changes in your body compared to your 20s. Your added responsibilities and busy schedule might be making it difficult for you to maintain a healthy lifestyle. Prioritize good health habits and preventive medical care to help you continue to enjoy a happy and healthy life, and make sure to keep an eye out for these five common diseases that might get in the way:
1. Heart Disease
Did you know that heart disease kills more women that breast, lung and ovarian cancer combined? In fact, cardiovascular disease is the top cause of death around the world. But, don't let that alarm you because cardiovascular disease is highly preventable and even reversible.  According to Dr. Mimi Guarneri, MD, FACC, a functional-medicine cardiologist and president of the Academy of Integrative Health and Medicine in California, the cause of heart disease is not just cholesterol, it's multifactorial: it's the food choices you make, the toxins you're exposed to and it's the way you respond to stress and tension. Have your blood pressure checked regularly and watch out for symptoms such as constant chest pain, nausea, indigestion or heartburn, dizziness and jaw pain.
ADVERTISEMENT - CONTINUE READING BELOW
2. Breast Cancer
Breastcancer.org explains: "Breast cancer is always caused by a genetic abnormality. However, only 5-10% of cancers are due to an abnormality inherited from your mother or father. Instead, 85-90% of breast cancers are due to genetic abnormalities that happen as a result of the aging process and the 'wear and tear' of life in general." Make sure to give your health the time that it needs and give yourself a breast self-exam once a month and a screening mammogram every two years. These exams won't prevent cancer, but they can definitely help you find it as early as possible and reduce the risk of dying from the disease.
3. Diabetes
Diabetes is a metabolic disease where high blood sugar levels are prolonged because of the body's inability to produce or use insulin. Insulin is the hormone that allows your cells to absorb sugar from your blood and use it as energy.  Surprisingly, insulin resistance can also be a problem for people who are not overweight. It is not just the extra pounds that increase your risk of diabetes, more importantly; it's the unhealthy diet and lack of exercise.
4. Thyroid Disease
The three different thyroid conditions are hyperthyroidism, where you produce too much of the thyroid hormone, hypothyroidism, where you don't produce enough of the thyroid hormone and goiter, where the thyroid gland is enlarged. Everything in your body relies on the thyroid hormone – including digestion, the growth of your hair and nails, and the function of your organs. Your brain, heart and metabolism are especially dependent on the right levels of thyroid hormone to function properly. Maintain a well-balanced diet low in sugar and salt to avoid having a thyroid problem.
5. Arthritis
Think arthritis is just for the elderly? Half of the people who get it are actually under the age of 65 and studies show that about 70% of women will eventually be diagnosed with it. Arthritis is the wear and tear of cartilage – the rubbery cushion in the joints that absorbs shock for the bones and allows them to glide smoothly. To reduce the risk, delay the onset and altogether prevent arthritis, you should maintain a healthy weight, trade in your heels, exercise, manage stress, and quit the habit if you're a smoker.
Follow your healthcare provider's recommendations for preventive care and screenings in your 30s. The recommendations will vary depending on your overall health, lifestyle, personal and family medical history. In general, you should have a medical check up about every one to two years.
Camille Romero is a Holistic Health Coach and Yoga Instructor. For classes and consultations, contact her at cmf.romero@gmail.com.
Load More Stories