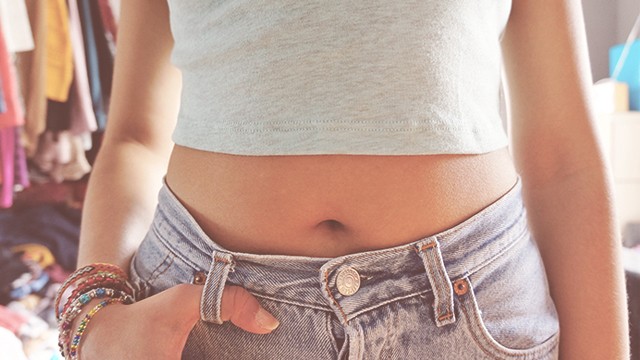 1. You eat too much, too fast.
Overeating is one of the main causes of bloating, and almost inhaling your food adds to the issue. According to WebMD, it takes approximately 20 minutes for you to feel full and satisfied, so it's better to eat small portions slowly than to down everything in one go.

2. You're gassy.
A good amount of gas in your tummy is swallowed air, which may be caused by drinking through a straw, chewing gum, and consuming soda and other carbonated beverages. Cut back on these, and you'll feel better.

3. You eat packaged food regularly.
Sodium is one of the biggest culprits of bloating, and there is a lot of it in all kinds of processed food. This includes everything from chips to canned meat. Even those "light" soups in sachets can increase your sodium intake to more than the recommended 2,300 mg daily value. "It's a good bet that pretty much any product that comes wrapped in a package contains more sodium than you think, and you're unlikely to even taste the salt," says Dr. Janet Brill, author of "Blood Pressure Down" on Health.com.

4. You munch on difficult-to-digest food too often.
Beans, cabbages, carrots and prunes can take time to digest, which result in your stomach producing more gas. High-fiber whole grains are also part of the list, which is why experts recommend slowly increasing your intake to give your body time to adjust. The key to properly utilizing their health benefits is by making sure that they're part of a well-planned balanced diet. It's also important to drink a lot of water to help move them through your digestive system.



ADVERTISEMENT - CONTINUE READING BELOW
Load More Stories