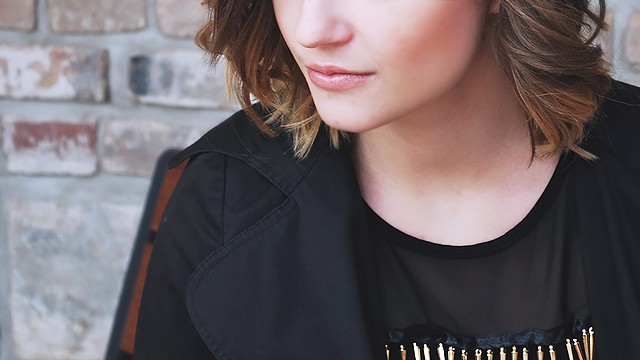 It's normal to get stressed from time to time, but if your career always seems to push you to feeling like ripping the hair out of your head every single day, then what you're experiencing is chronic stress.

According to the American Psychological Association, chronic stress is "constant and persists over an extended period of time" and "can be psychologically and physically debilitating." Chronic stress can eventually lead to conditions not limited to insomnia, depression, high blood pressure, and heart disease, if you're not aware of early warning signs:

1. Muscle twitching
Muscle twitching or muscle fasciculation happens when small muscles contract due to stress. At times, it may happen to your arms or calves after a good workout, but it can also happen to the muscles in your face especially when you're anxious. It's important to give yourself a breather when you feel your muscles involuntarily twitching to let your body relax.

2. Acne
While stress does not seem to directly cause acne, what you do during these high-pressure moments is what does. "When people are under psychological or physical stress, maybe they aren't eating as well, maybe they aren't getting enough sleep, maybe they're not taking their makeup off at night," says Union Square Laser Dermatology founder Dr. Anne Chapas on Huffington Post. "Sometimes it's hard to pinpoint whether it's the underlying cause of the things you do in response to stress."

If you're having a breakout, try to see what lifestyle changes may have triggered it. Determining the cause can at least lessen your skin worries.


READ: 5 Natural Body Treatments For Women Who Have Stressful Jobs


3. Hives
Hives are red, swollen bumps that suddenly appear on your skin that can sting and cause itching. Dr. Daniel More notes on VeryWell that stress is one of the most common cause of acute hives, which can last for six weeks or less.

"Methods of stress relief may include taking a much-deserved vacation, starting a hobby as a distraction from stress, and increasing exercise – all of which may help in the reduction of hives caused by stress," he explains. "Even if stress relief isn't helpful to reduce hives, treatment with oral antihistamines is likely to be."

4. Hair fall
Dr. Daniel K. Hall-Flavin reveals on WebMD that there are three hair loss conditions that can be associated to chronic stress. The first is telogen effluvium, wherein your hair follicles go on a "resting phase" which may cause hair to fall out within a few months. The second is alopecia areata, wherein your immune system attacks your hair follicles and kills them. The last is trichotillomania, a condition wherein hair pulling becomes your way of dealing with negative emotions.

Managing stress can help lessen hair fall, but should you feel that you're losing too much hair or when you notice that you're turning to hair pulling to make yourself feel better, then it's time to see your doctor.
ADVERTISEMENT - CONTINUE READING BELOW
CONTINUE READING BELOW
Recommended Videos
Comments
Load More Stories