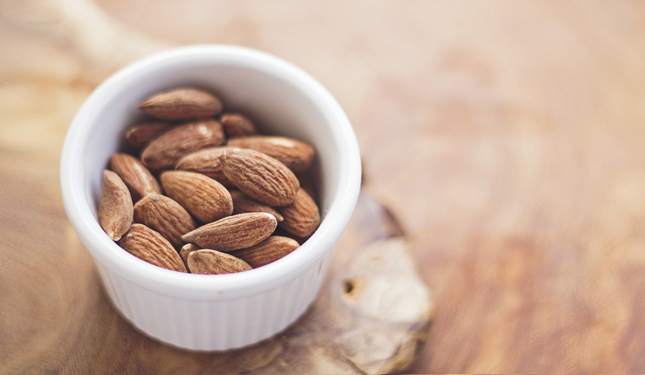 Credits: Pixabay
You probably cringe at the mention of the word "fat" and totally avoid dealing with it in your diet at all costs. The fear is understandable especially when you're to lose weight, but the reality is that not all fats are bad, and there are some which your body even needs.

According to the British Nutrition Foundation, if you're planning to cut back on fat, you need to lessen your intake of saturated fats that increase the amount of cholesterol in your blood. To stay healthy, what you need to consume on a regular basis are unsaturated fats, which help maintain healthy cholesterol levels.

This doesn't mean that you need to forgo taste for fitness. You only need to substitute your fatty ingredients with healthier ones. Here are a few food ideas that are known to be high in the good kind of fat which you can start your clean diet shift with.

1. Nuts
Instead of: pastries
If you're looking for a quick snack, opt for unsalted nuts such as almonds, cashews, and pistachios. Judy Caplan, RD, who is spokesperson of the Academy of Nutrition and Dietetics in the US says that these are good when taken in moderation: "Their mix of omega-3 fatty acids, protein, and fiber will help you feel full and supress your appetite." This makes them great for weight watchers.

2. Fish and lean meats
Instead of: Fatty meats
Fish, especially salmon and sardines, are high in omega-3 which help keep your heart healthy. On the other hand, lean meats are great sources of protein and have way less calories than fatty meat, without losing any of the good stuff. Make sure to grill or bake them for healthier results!

3. Olive oil
Instead of: Palm oil
Olive oil, which is the main component of the Mediterranean diet, contains monosaturated fatty acids that are considered healthier than their saturated counterparts. According to Medical News Today, people who regularly use olive oil are less likely to develop hypertension and heart diseases, so don't be afraid to sprinkle a lot of it on your salad!

4. Yogurt
Instead of: Ice cream
Yogurt has loads and loads of good bacteria which keeps your gut healthy. Although it comes from whole milk which is known to be fatty, a Spanish study on WebMD revealed that yogurt can lower the hypertension risk. It also helps you stay fuller longer, so you won't need to worry about bingeing. Add your slices of your favorite fresh fruits for a refreshing treat!



ADVERTISEMENT - CONTINUE READING BELOW
Load More Stories