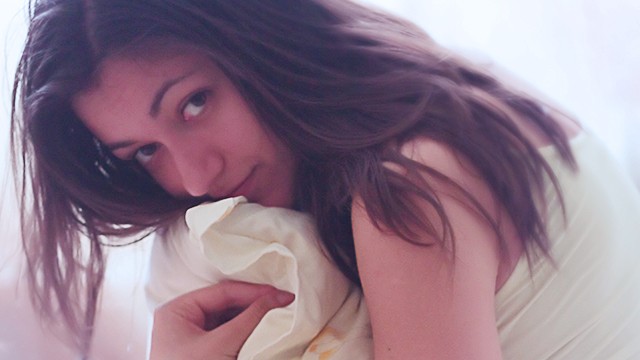 Morning bad breath happens to everyone. It's a fact of life. Even if you've brushed and flossed before going to bed, bacteria multiply in your tongue, teeth, and gums overnight that you wouldn't even try to give your man an open-mouthed kiss right after waking up.

However, it's possible to lessen bad breath with a few small hygiene and dietary changes. Here are ways to keep things fresh even after a good night's sleep:

1. Brush your teeth and scrape your tongue at least twice a day.
And we're not just talking about a quick scrubbing. Every brushing session should take five minutes, aside from adding a minute to scrape your tongue after. According to Dr. Kyle Stanley of the University of Southern California Ostrow School of Dentistry, tongue scraping should always be a part of your dental routine. "This is how you can get rid of bad breath-causing bacteria on your tongue that brushing and flossing leaves behind," he says.

2. Keep hydrated.
One of the main reasons you have bad morning breath is your mouth drying out. When saliva decreases due to nasal issues or snoring, bacteria can easily multiply. They then produce sulfur compounds that cause bad odor. Drinking water flushes out food bits which bacteria feed upon and it also helps promote the production of saliva.

3. Tweak your diet.
Garlicky snacks and coffee are two of the major causes of a stinky breath so you may want to counter them with the kinds of food that promote freshness. Parsley and cloves are great breath deodorizers. Yogurt is a good choice, too. According to a Japanese study, "eating about three ounces of sugar-free yogurt with probiotic bacteria twice a day for six weeks [reduces] bad breath by helping to lower the levels of odor-causing sulfide compounds." If you don't like the taste of plain yogurt, you can opt for drinks that are rich in lactobacilli bacteria.
ADVERTISEMENT - CONTINUE READING BELOW
CONTINUE READING BELOW
Recommended Videos
Load More Stories