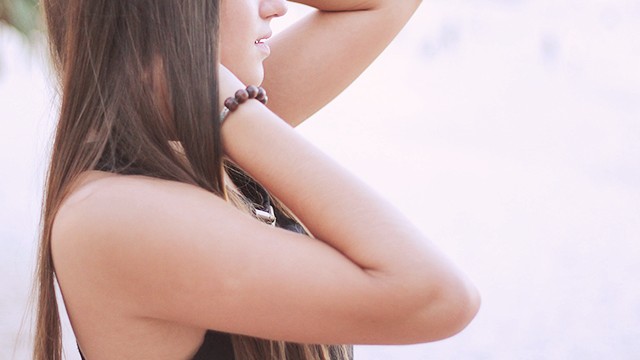 Dark underarms are often caused by clothing rubbing against your skin, or an adverse reaction to deodorants and antiperspirants. It's quite common, and many women have found products and even DIY solutions to address this concern. However, discoloration that happens overtime and is characterised by a velvety feel along creases may be a sign that you have acanthosis nigricans.

Acanthosis nigricans is a signal that you may have an underlying condition which needs medical attention. If you notice it spreading not just in your armpits but on your nape and your groin, then you may have one of these conditions:

1. Hormonal disorder
According to Mayo Clinic, discoloration is one of the hallmarks of a hormonal disorder. These disorders can range from underactive thyroids to problematic adrenal glands, and can cause the growth of cysts in the ovaries, among others.

2. Diabetes
Healthline notes that having too much insulin in your bloodstream can trigger acanthosis nigricans. Those struggling with obesity are more prone to this as they tend to become insulin-resistant over time. When your body is unable to properly utilize insulin, not only do you get too much sugar in your bloodstream, but you also get skin cells that reproduce too fast with too much melanin, thus causing discoloration.

3. Cancer
Malignant acanthosis nigricans can be a symptom for something more problematic, such as cancer. It has been associated with the growth of tumors and several forms of the Big C, including ovarian cancer and stomach cancer.

To verify the true cause of your skin discoloration, immediately visit your doctor.
ADVERTISEMENT - CONTINUE READING BELOW
Load More Stories