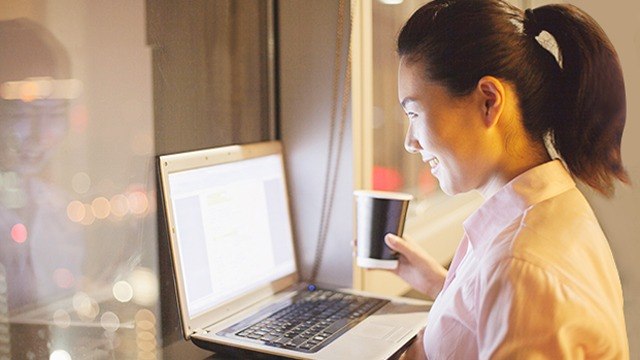 When you're working the night shift, you might find yourself skipping meals, eating unhealthy food, and missing your workouts. It may not seem like a big deal at first, but these little things can add up and will definitely take a toll on your physical health and well-being in the long run. Try these self-care tips to keep your health in check and help make your work schedule more manageable.
ADVERTISEMENT - CONTINUE READING BELOW
1. Build a routine
A daily routine is not only good for your physical well-being, but for your mental health as well. A good schedule allows you to map out how your day will go and allot time for rest. To start off, try eating your meals and going to bed at the same time everyday. This will have immediate effects on your metabolism and on your ability to fall asleep right away.
CONTINUE READING BELOW
Recommended Videos
2. Stock up on healthy snacks
Chances are, your body craves for all sorts of snacks in the middle of the night. Stock up on healthy food that you can munch on and make sure there is nothing in your pantry you'll regret eating later on. Try fresh fruits, vegetables or trail mix and replace your cheesy dips for hummus or fresh salsa to help you stay healthy and keep you from gaining those unwanted pounds.
ADVERTISEMENT - CONTINUE READING BELOW
3. Don't let fast food joints tempt you too much
If you get hungry at 2AM, it's most likely that the only establishments open are fast food joints. Fast food is normally deep-fried and laced with all sorts of chemicals and preservatives that will only make you feel more tired. Prepare baon ahead of time so you can come to work with nutritious meals that keep you going for the rest of your shift.
4. Caffeinate wisely
One or two cups of java at the start of your shift can help you stay alert and maybe even boost your metabolism. But, if you're having coffee all throughout the night, it may be doing you more harm than good. Limit your coffee intake to three small cups and cut it off completely at least 4 hours before your bedtime. Otherwise, it might keep you so wired that you start to get jittery and have trouble sleeping.
ADVERTISEMENT - CONTINUE READING BELOW
5. Sneak in a workout whenever you can
Forget about spending hours in the gym. Research shows that those who do five sets of 30 second bursts, followed by four minutes of rest, burn an extra 200 calories a day. You can do this on a treadmill, on a bike, or even just doing burpees, jump rope or jumping jacks. You can also take the stairs instead of the elevator to get that much needed exercise.
6. As much as possible, avoid sugar on your shift
Keeping your blood sugar leveled throughout your shift will keep your energy level balanced as well. Replace your candies with fresh or dried fruits for a natural energy boost and get rid of those sugary drinks (a.k.a. soda and fruit juices) completely. Those spike up your blood sugar levels and always result in a crash. As if that's not bad enough, sugary drinks go straight to your liver and are immediately turned into fat – the kind that goes straight to your puson.
ADVERTISEMENT - CONTINUE READING BELOW
7. Get in those needed Zzz's
The night shift interrupts your circadian rhythm, the body's internal clock that tells you when to rest and also plays a major role in your metabolism. Get a little more shut-eye by using a white noise app. White noise helps you shut out the sounds of the rest of the world that is awake and active. If that doesn't work, try blackout curtains or a good eye mask to shield your eyes from daylight.
8. Hydrate
Whether or not you're on the graveyard shift, hydration is very important. Bring a water bottle with you that you can refill at the water station and aim to finish at least two liters a day. Drinking enough water will help you keep feeling energized to function at a more optimum level.
9. Take vitamin C
Individuals who engage in night shift work are more susceptible to contracting diseases. Boost up your immune system by taking more vitamin C - a great anti oxidant that helps to fight a cold or flu. Not sure what other vitamins to take? Ask your physician for the proper prescription and dosage.
ADVERTISEMENT - CONTINUE READING BELOW
10. Save your carbs for after your shift
Carbohydrate foods like bread, rice, and pasta, have a relaxing effect on the body. Saving the carbs for after your shift helps decrease drowsiness while you're working and increase your chances for a good night's sleep.
Camille Romero is a Holistic Health Coach and Yoga Instructor. For classes and consultations, contact her at cmf.romero@gmail.com.
Load More Stories