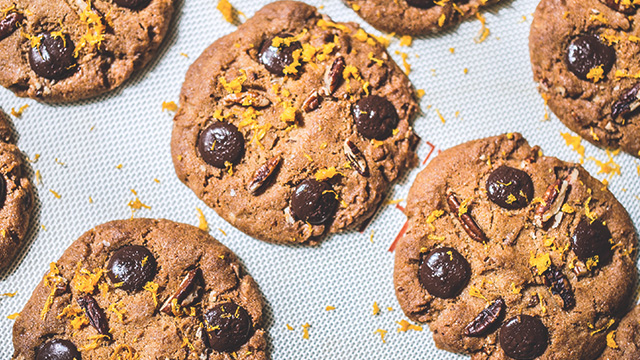 At this point in your life, it's safe to assume that you're familiar with dieting; we can't think of a single woman who isn't (sadly). And it doesn't really matter how much discipline or control you have—you've probably "cheated" once or twice. Well the good news is that this new fitness trend is all about those cheat meals! 
ADVERTISEMENT - CONTINUE READING BELOW
Flexible dieting (which is actually a nutritional concept accroding to Coach Kyle Hunt on Breaking Muscle) is all the rave these days. Registered dietitian nutritionist Beth Warren describes flexible dieting as not having a "perfect" meal plan: "You're able to bend the rules enough to give in to the situation but get right back on track once it passes." Unlike most diets, it isn't about depriving yourself of foods you want; it's about giving in and knowing that in the long run, this way is more effective. There are no strict rules, as it really depends per person on how you're going to adjust your diet, but the point is your mind won't 'want something it can't have,' so to speak.
People who feel like they're missing out on food they enjoy fall off the bandwagon more often. Gina Keatley, another dietitian, talks about indulgences: "I have clients who get stressed over the things they ate three days ago that may not be the most healthful. They will consternate over this for a week, make promises to eat only kale, only to have something less than perfect and start the cycle over again."
If you don't think you have the discipline for flexible dieting, you can start the year off with the 80-20 rule where you eat well 80 percent of the time, but reward yourself every now and then. You can also pair your indulgences with healthy foods to "trick" your body into feeling like you're just eating the stuff you want.
It's good to note though that as with any get-healthy strategy, exercise should always be a part of the program, so don't forget to get moving!
This story originally appeared on Cosmo.ph.
* Minor edits have been made by the Femalenetwork.com editors.
Load More Stories