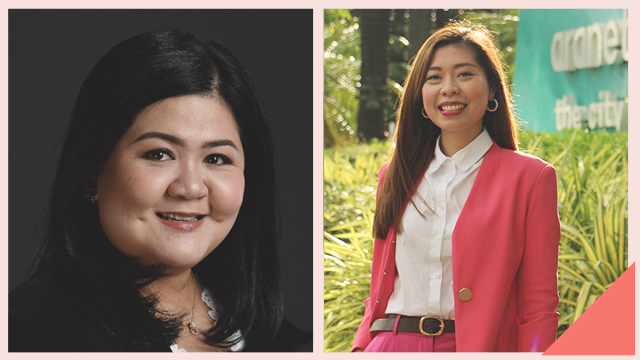 While the Philippines is often at the listed as one of the countries that score well in equality in the workplace among its Asian neighbors, this doesn't mean that gender discrimination doesn't happen anymore. In fact, benevolent sexism—which is inherent bias wrapped in supposed gestures of good faith—is still quite rampant, and is present when a woman is asked to handle a male client "kasi mas mabait sa 'yo," or when a woman is assigned to do a pitch "kasi maganda ka."
The nine fierce bosses below prove that a woman's seat is at the head of the boardroom. Shining in their own industries, they continue to break the glass ceiling, holding the torch high so that others may find their way through mazes of discrimination and misogyny to take their rightful positions as leaders.
ADVERTISEMENT - CONTINUE READING BELOW
Margot Torres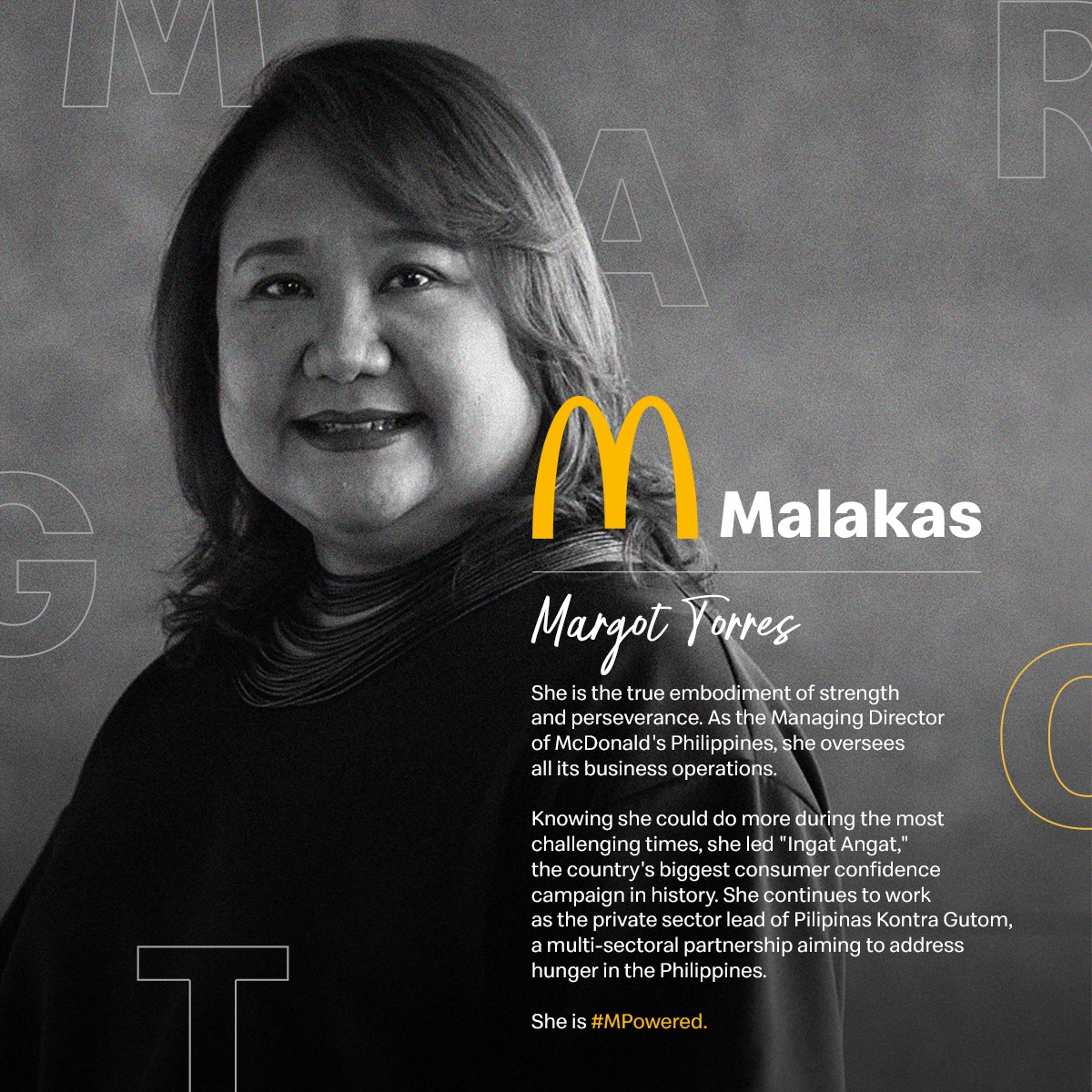 Margot Torres is one of the people at the helm of Ingat Angat, which is "the country's biggest consumer confidence campaign" for Task Force T3, a collaborative consortium of private companies helping the government fight COVID-19. Aside from this, she works on other projects that help address hunger and malnutrition, while overseeing operations in fast-food chain McDonald's as its Managing Director.
"It is not enough to look at just the projects that gain media exposure because the more compelling work of women at McDonald's happens every day, in the kitchens of all our restaurants in the Philippines," she says in a release. "Each day I am inspired by the skill and tenacity of our restaurant managers and crew, whom I believe, through their unique strengths, are pivotal for the success that has brought McDonald's to where it is today and in the future."
Irene Jose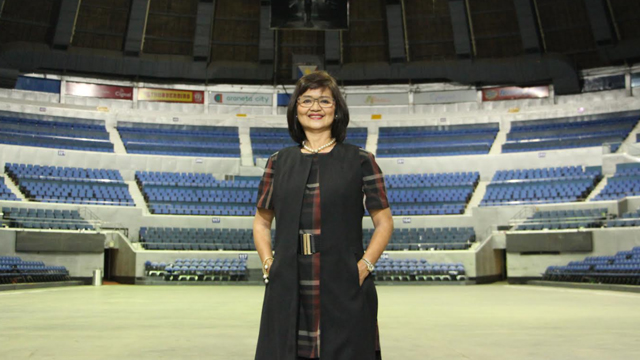 From becoming the VP for Finance of the Araneta Group, Irene was assigned as the Chief Operations Officer of Uniprom Inc., the conglomerate's arm that manages Smart Araneta Colisuem, New Frontier Theater, and the Gateway and Ali Mall Cineplex, which flourished under er leadership.
But while she has a lot of accomplishments under her belt (such as re-aquiring hosting rights for the NCAA and offering their stage to many K-Pop acts), Irene has always attributed her group's success to her officemates. "I would say that I have been very fortunate to have worked with supportive colleagues and superiors who have really empowered and fully entrusted me with my craft."
Chacha Juinio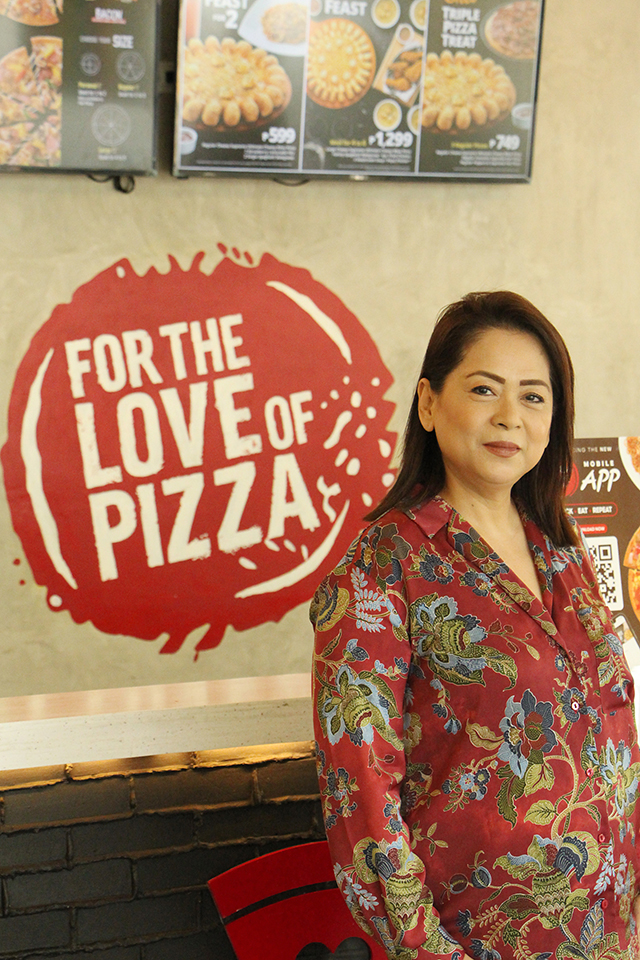 ADVERTISEMENT - CONTINUE READING BELOW
As the Chief Operating Officer of PPI Holdings, Chacha oversees the operations of exclusive franchises such as Pizza Hut, Taco Bell, and Dairy Queen; but she admits that it wasn't always a smooth journey for her. "The most significant barrier I faced is bias," she shares. "Early on in my career, the general consensus on women managers is we would give up our job as soon as we had children, or worse, we became unreliable when we have kids."
Despite this, Chacha has forged on, leading the company through the COVID-19 crisis. "Women need to believe in their innate intelligence, their skills, and more importantly, their voice."
Angela Cretu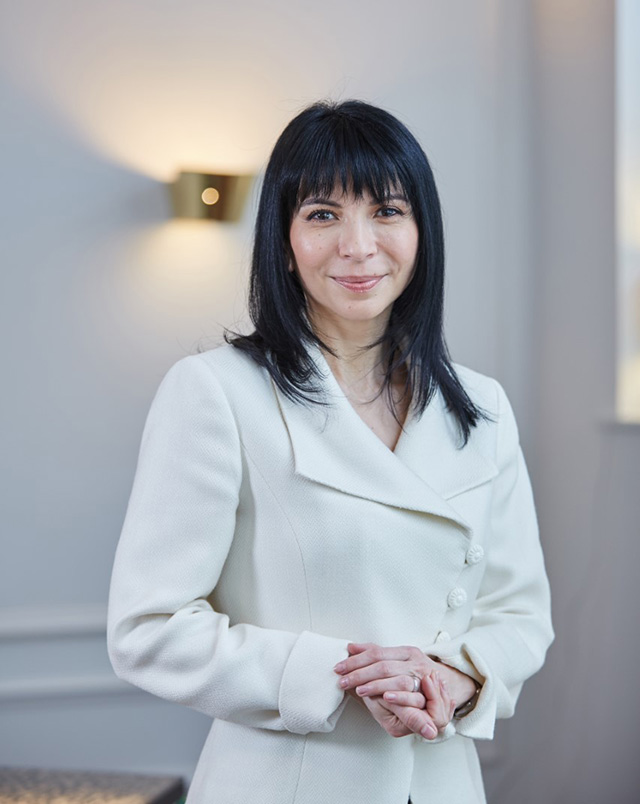 For over 21 years, Angela Cretu has been working with Avon. She held several sales positions and worked her way up the corporate ladder until she recently took on the role of Global CEO.  
Like everyone else, what drives her to get up and work each day is her purpose. "Beauty goes beyond transacting makeup, fragrance, and skincare," she shares with Female Network. "For her to really feel beautiful, she needs to feel that has the freedom of choice, that she has financial independence, that she's well. Empowering women really has a ripple effect in the society."
For decades, Avon has been enabling women to become entrepreneurs with their business model of direct selling. This allows them to have flexible work options, too—especially during the pandemic.  
"Women have been disproportionally impacted by the pandemic with additional huge pressure coming from financial stress and being isolated. This has been excruciatingly painful for women... so we had to do something," said Angela. 
"In my own experience, [after] working in Russia, Middle East, Africa, and U.S., I've heard thousands of life stories that are guiding me until now. These are stories of women just like myself. I found strength in those. So I said, why don't we create a global movement of really showing women around the world that they're not alone?" 
Avon recently launched My Story Matters, a campaign that gives a platform for women all over the world to share their stories of triumphs and trials online. 
Maria Manlulu-Garcia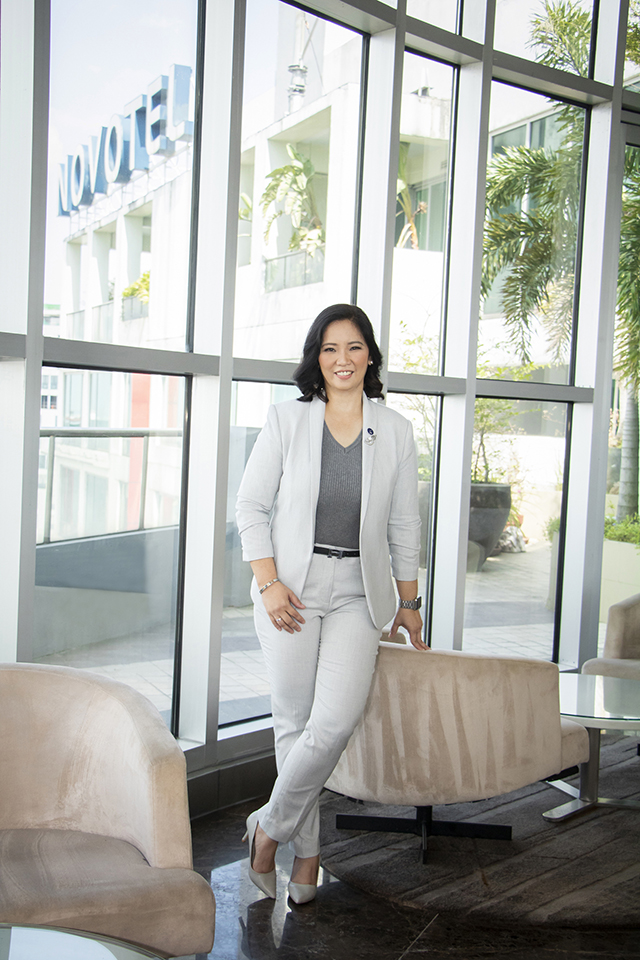 ADVERTISEMENT - CONTINUE READING BELOW
Maria has been a hotelier before she joined Novotel Manila, opening four international hotels and rebranding three in the span of her 28-year career. Her rise through the ranks has made her the first Filipina General Manager of an international Accor hotel brand locally, and with her influence, she chairs the RiseAsOne program, which aims to promote diversity in the workplace.
"More companies and management need to have the awareness to fully understand what diversity and inclusion are all about," she say. "It is no longer about women but embracing all genders. No one wants to have special treatment; we all just want to have the same and equal opportunities."
Lorna Fabian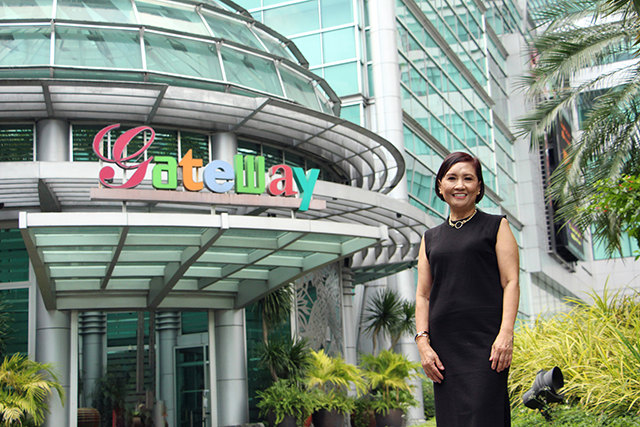 With tough competition and even a tougher pandemic environment, Lorna Fabian unwaveringly heads the Araneta Group's leasing department, bringing the company to acquire over 600,000 square meters of leasable spaces.  
She attributes her success and her resilience to having a positive outlook in life, and she also believes that leadership should always be merged with compassion: "I always desire to develop my team to be better than me."
Melissa Henson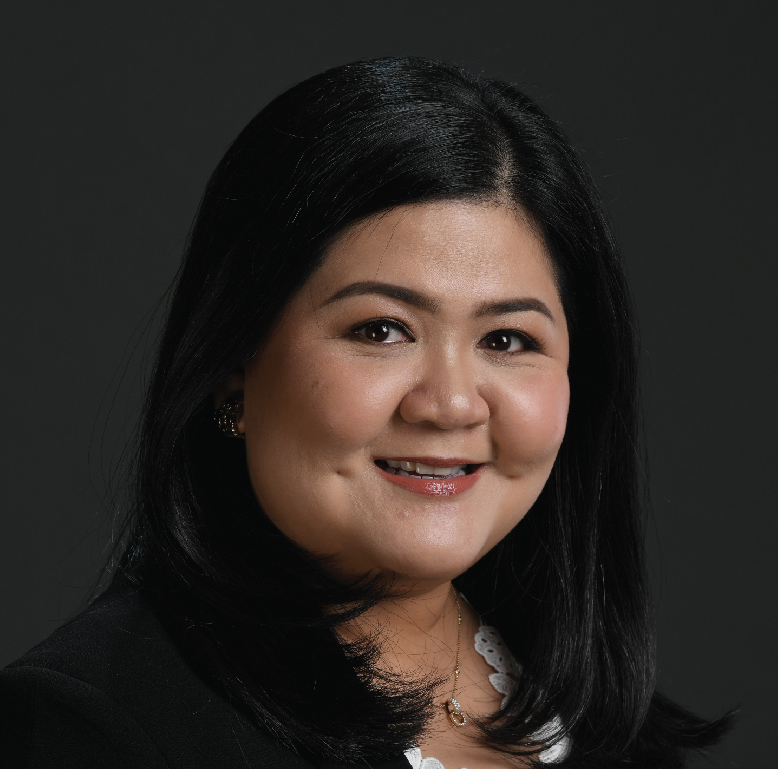 With the belief that "marketing changes with people," Melissa Henson continues to add a touch of compassion in all her communications as Manulife's Chief Marketing Officer. A veteran in the field, she admits that her current role still continues to be her dream job as it gives her satisfaction to listen to and address the needs of their customers.
"Courage helps in advancing your career because you need to step out of your comfort zone and try new things, both in personal development, as well as in exploring new projects and initiatives," she notes. "Asking questions and striving to learn helps in becoming better professionals and leaders, because you'll find different ways to deliver solutions."
ADVERTISEMENT - CONTINUE READING BELOW
Diane Romero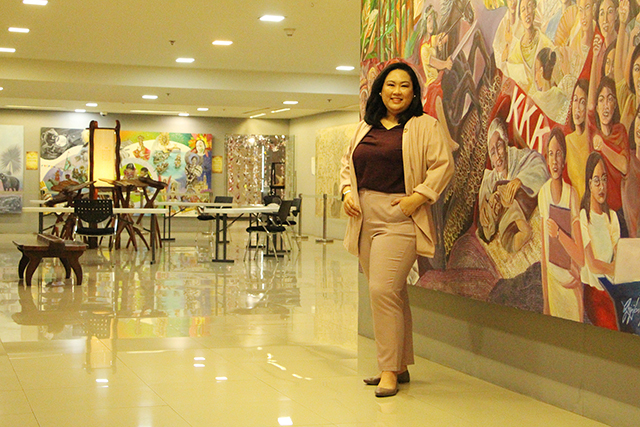 Diane Romero joined the Araneta Group as a fresh college graduate in 2004, and more than a decade later, she is now its AVP for Business Development. The company has helped her find right balance between her passion and her career—staying on top of special projects and spearheading the company's CSR under the J. Amando Araneta Foundation, which supports hundreds of scholars, provides housing for vulnerable individuals, and manages a public museum, among others.
"I am blessed to have my passion, vocation, profession and mission converging and leading me to where I am now. But everything was not handed on a silver platter. Trust was built and maintained over time, starting from the smallest, the simplest tasks."
Marjorie Go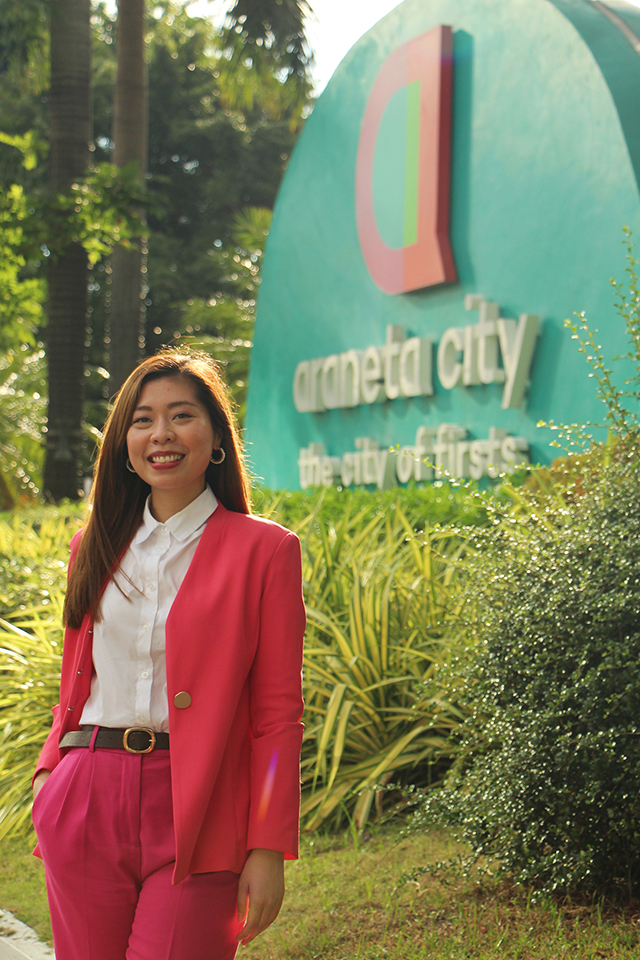 Marjorie Go is behind rebranding "Araneta Center" into "Araneta City" to run with the major developments in the area. As AVP for Marketing and Promotions, and the youngest member of the Araneta Group management, she and her team have already mounted several large-scale events, including homecoming parades for Pia Wurtzbach and Catriona Gray.
Despite her many achievements, Marjorie continues to seek guidance from her mentors—her former and her current bosses. "They continue to inspire me to become a better leader. Both are generous to share their knowledge, gave their full trust to me… Sometimes, when I decide on something, I would ask myself, 'What would these two do?'"
As a leader, she believes that it is a must to constantly learn and evolve in all aspects. "The constant balance to continuously reinvent yourself and inspire and train the people under our wing is challenging. I constantly remind myself to have that growth mindset instead of a fixed mindset, to embrace challenges and accept criticism, and to focus on learning."
ADVERTISEMENT - CONTINUE READING BELOW
Load More Stories