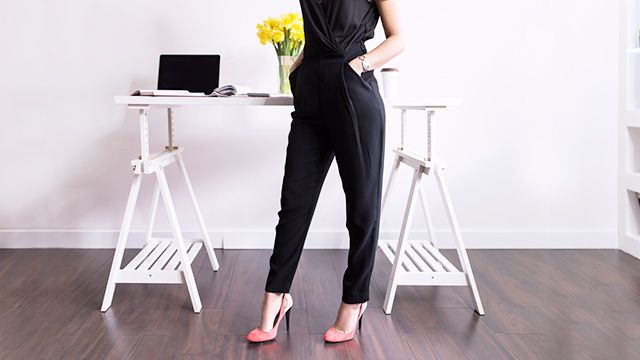 Deep down, we women know that we have a certain strength that men can never touch or understand, even when life isn't as great as how we planned it out to be. Sometimes, that strength only needs coaxing for it to rush to the surface: A word, a reminder that there's no such thing as the "weaker sex."
ADVERTISEMENT - CONTINUE READING BELOW
As we continue to celebrate Women's Month, we have collated five inspirational quotes from women who lend their voice to those who may be afraid to speak. If at any time you feel that you're not enough, reread these words and let them encourage you to get back into the fray.
CONTINUE READING BELOW
Recommended Videos
1. "We realize the importance of our voice when we are silenced." -- Malala Yousafzai, youngest Nobel Peace Prize laureate
Never take for granted what others have fought for that you now enjoy. Always be aware of what you can do to make things better, and go out there and make your mark.
2. "We need to be empowered because we deserve to be empowered." -- Winnie Monsod, Broadcast Journalist and Economist
Raise your voice and fight against outdated beliefs of where a woman should place herself. Step up, and claim the power and the dignity that has been yours from the very beginning.
ADVERTISEMENT - CONTINUE READING BELOW
3. "We must continue to lift each other up, believe in ourselves and not hold back from this truth." -- Alicia Keys, singer/composer
Always lend a hand to others who are struggling with their personal battles. Make compassion a habit, and you'll find the world to be an easier place to live in.
4. "Offer yourself to a cause bigger than your own ambition." Lisa Macuja-Elizalde, Prima Ballerina
The most successful people dream beyond themselves. When your goals are far bigger than what you want for yourself, they uplift you and those around you.
5. "Be bold for others." – Chelsea Handler, Comedian
If you can't be bold for yourself, be bold for others: run for office, volunteer, get active. #BeBoldForChange pic.twitter.com/Dng85KGEEW

— Chelsea Handler (@chelseahandler) March 8, 2017
When those around you feel weak, be their strength. Be brave even when you're fearful, and you'll eventually realize that courage has been with you all along.
Load More Stories