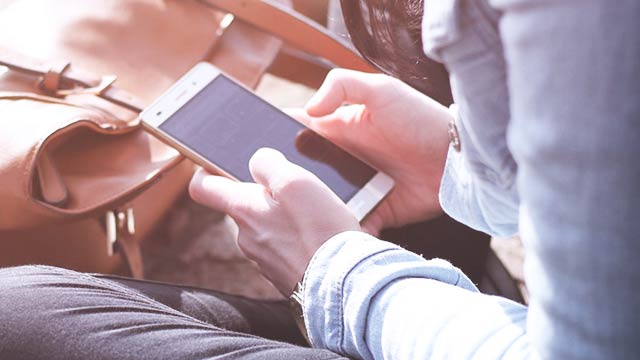 We all have different reasons for being on social media, but sometimes, we just need to disconnect. With all the noise your Facebook feed produces, you may find yourself wanting to cut back on the connectivity and just deal with the real world without distractions. You don't even need a long weekend or one major reason to go on a digital cleanse, so if you're experiencing any or all of the things listed below, you may want to plug off for the time being:
ADVERTISEMENT - CONTINUE READING BELOW
1. When it's becoming too much of a distraction
As Facebook has proven itself a key source of market information, more companies are letting it through their firewalls, which means social media access for everyone. But of course, that doesn't mean you have to be on it the whole day. Don't let it distract you from the things that you need to do, because unless your business requires you to post or monitor real-time updates, there's really no sense in endlessly scrolling through your friends' stories during office hours.
2. When you feel like it's messing with your self-esteem
A study featured on Huffington Post reveals that a lot of people only post their "ideal self" on social media, and not who they really are. While this is mostly common knowledge, there will always be times when you find yourself wishing that you're more like your friends online who seem to not care so much about what people think. When you feel that being constantly updated about other people's lives is making you question your worth, deactivate for the time being and center yourself. You don't need digital validation to prove that you're beautiful.
3. When you think you're getting addicted to it
Facebook addiction is a very real thing, and Live Science reports that this can produce brain patterns similar to those found in drug addicts. People are often triggered to respond to posts, and California State University psychologist Ofir Turel notes that "they have the ability to control their behavior, but they don't have the motivation to control this behavior because they don't see the consequences to be that severe." If you feel that the urge to always check your timeline is too strong that it's making you lose your focus all the time, get off the platform.
4. When your privacy and safety are compromised
While the lines between what's private and what's shareable are constantly being blurred, things such as your location, bank accounts, boarding passes and the like should be kept away from the public and should never be accessible to anyone. While many crimes are solved via Facebook, many are still being propagated on it, so if you feel threatened by a third party or even by a person you think you know on the platform, deactivate the account, and if necessary, inform the necessary authorities.
ADVERTISEMENT - CONTINUE READING BELOW
5. When you need time alone
Solitude is a luxury these days, so if deactivating your Facebook can help you quiet your world down, do so. You don't even need to explain it to other people.
Load More Stories