There truly is no one recipe for success, and the story of how Tyffanie Short built her own beauty company, without a college degree or a sizeable capital, is a testament to that.
In her late teens, Tyffanie (or "Tyff" to her close circle) found herself pregnant with a baby boy. "I didn't finish fourth-year high school," Tyff shares during her cover shoot for Female Network. "But then, I told myself, 'not having a degree or not finishing high school will not be a hindrance for me to provide for my son.'"
Having to raise her child all on her own, the young mom was scared, restless, and broke. She took on several jobs—waiting tables at one point—before landing a job at a call center. It was in this industry where Tyff was able to climb her way up from agent to executive assistant. She hustled hard during odd hours and was, fortunately, able to make ends meet. "My job was paying for everything—my townhouse, my son's school…"
ADVERTISEMENT - CONTINUE READING BELOW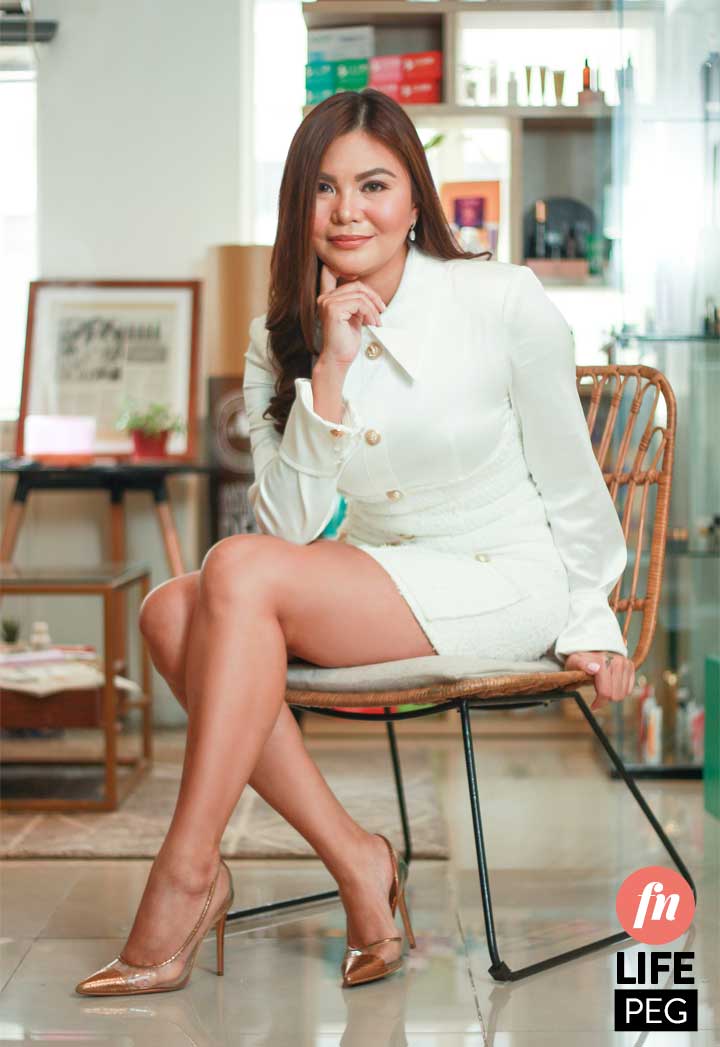 CONTINUE READING BELOW
Recommended Videos
But as her only child was getting older, Tyff began to question her path. "I didn't know what my calling was," she shares. "Is being an executive assistant going to be [my job] forever? I [used to] always, always wonder." 
ADVERTISEMENT - CONTINUE READING BELOW
Tyff never had a clear-cut answer to this until she faced a beauty problem that's very common among women: she had a terrible reaction to a skincare product. 
As a side gig, the working mom resold facial kits on Instagram. Of course, she tried out the products herself, and though they did initially deliver glowing results, the facial kit left her ultra-sensitive skin aggravated. "Noong una, parang wow, kutis artista. Parang may instant glow. But after using it for two months, 'yon na, talagang ang nipis ng skin ko. I had cystic pimples. Na-alarm na talaga ako..."
ADVERTISEMENT - CONTINUE READING BELOW
After this incident, Tyff didn't resort to the next skincare product she could find in drugstore aisles—she thought of creating her own.
"I started researching every ingredient in that beauty product that I used to resell. I discovered that these were highly toxic chemicals." Back in 2012, Tyff recalls, "Filipinas were not so big on natural products… so it gave me [this] idea: What if there's an alternative? [What if we can] replace every chemical ingredient with a plant-based ingredient?" 
"I only had P37,500 in my bank account. Talagang sugal." 
Quitting her corporate job and starting a business also came with a huge opportunity: "Siyempre, I'm a single mom so naisip ko din, you know, it's gonna work for me because I can manage my own schedule. I can spend [more] time with my son."
As with every business, however, transforming an idea into a reality came with risks. "I only had P37,500 in my bank account. Talagang sugal... What happens if it doesn't take off after a month?" But after praying on it many times, Tyff eventually took a leap of faith. 
ADVERTISEMENT - CONTINUE READING BELOW
Having no background in chemistry, Tyff teamed up with one of her close friends who owns a professional facility in order to produce her first line of skincare products. "Kasi for you to have a facility, you need to have a hundred million pesos. Ang mahal and I don't have that money yet." 
Behind closed doors
While her professional life was starting to flourish, Tyff's personal life was in a downward spiral. The early days of the business were like "hell" for the single mom. Just as she was establishing the brand, Tyff was suffering through a decade-long abusive relationship.
"He's not the father of my son, but he was very emotionally, physically, and mentally abusive. He was a [drug] addict for so many years.
"I had low-self esteem. Parang akong robot. I didn't have a mind of my own. I would always act and speak according to whatever my he thinks—or whatever his friends or family think."
ADVERTISEMENT - CONTINUE READING BELOW
At one point, the single mom lost hope. "I was crying every night, and I would keep telling myself, 'Hindi na ako makakawala dito. This is my life. I'm gonna be with him forever.'"
"Wow. Ito pala 'yong buhay na wala siya."
"I was in denial that he was taking drugs, [but] one day, parang si God na at ang Universe 'yong kusa na nagtanggal sa kanya sa life ko. Out of nowhere, I just called an ambulance and I talked to the staff. So, dumating 'yong ambulance at dinampot siya. Siyempre, out of his will na. Then, diniretso siya sa hospital and they did a drug test, and it was positive beyond limits. 
"One month siya nasa hospital, and that's when I felt na 'Wow. Ito pala 'yong buhay na wala siya.'"
It was then that Tyff truly restarted her life.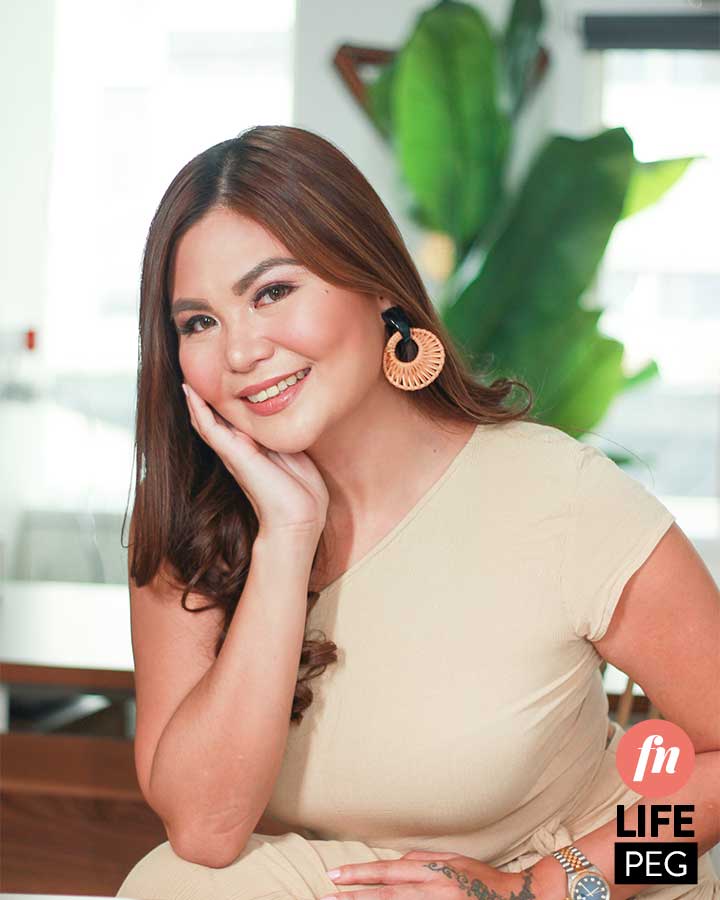 ADVERTISEMENT - CONTINUE READING BELOW
Perfect timing 
When One Earth Organics entered the scene in 2013, Instagram was booming. This then became Tyffanie's first selling platform, and it helped her launch and grow her business even with a low capital—all she needed to do was to put her all-natural products out there: "I used to post [before-and-after] photos of my kili-kili." 
Tyff's very first product was an underarm set, which includes a deodorant spray, a cream, and a serum. "My underarm was my biggest insecurity," she explains, and this insecurity was a relatable experiece among those who follow her products. Just a month into the game, her organic goods already made an impression on Pinays. "We started with 50 sets, and they sold out like in less than a week or two weeks."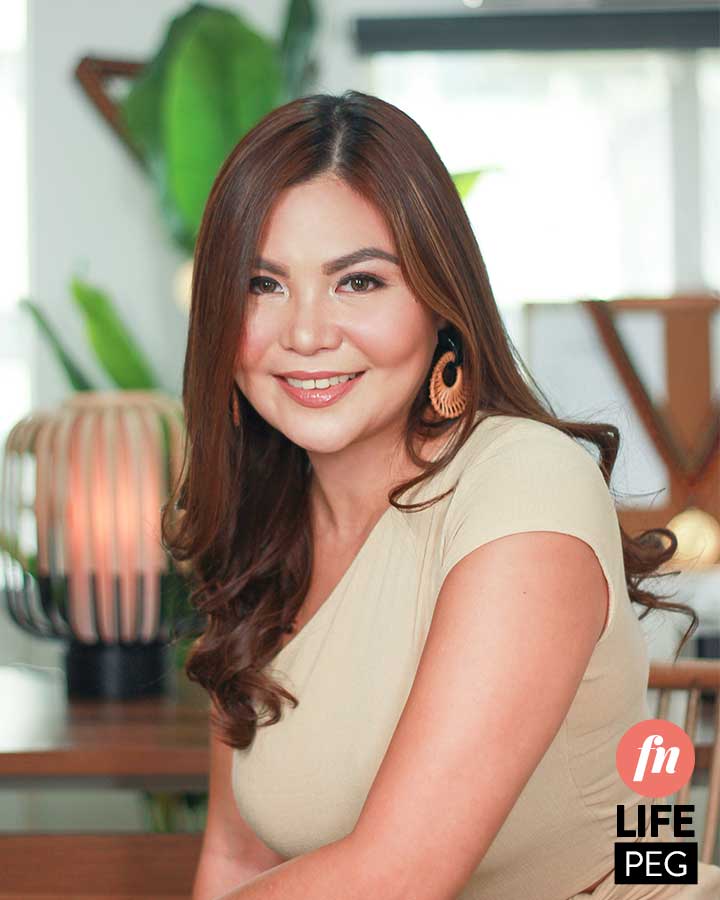 ADVERTISEMENT - CONTINUE READING BELOW
"For a year, I was doing online selling until we were invited to do bazaars for two to three years. I'd always have a vision for the brand and the products to be available in a retail chain so it happened."
In 2017, the beauty company was approved to be distributed in Beauty Bar, and in 2019, One Earth Organics became available in Watsons, a major health and beauty retailer in the country. Sharing her brand's success to others, Tyff started offering business opportunities to Pinay entrepreneurs like her by opening One Earth Organics for franchising.  
Becoming one's own boss
Being one's own boss surely sounds nice, but the road to success is rough. "I believe one of the hardest parts of running a business is trying to fight the negative thoughts in my head because it would always be easy to give up and wake up like 'I can't do this anymore.'"
ADVERTISEMENT - CONTINUE READING BELOW
"There are really bad days when [I] don't want to get up and I'm just tired and exhausted, but I'd always give myself a limit—a deadline. Na 48 hours ka lang pwede malungkot. Hindi pwede matagal..."
"I always remind myself to live a grateful life." 
To cope with day-to-day stress, Tyff says it's all about "mind conditioning."
"It's talagang being positive. Sometimes, ang hirap noh, but you have to try. When things get [difficult], like for example, I have problems with the production, I focus on that problem and complain to people. [But then] I always remind myself to live a grateful life. Just be thankful because you have a company."
ADVERTISEMENT - CONTINUE READING BELOW
When asked about how one can "do it all," Tyff frankly admits, "You can't do it all. I always try to go to the gym. I would tell my secretary, 'Please do not set an appointment in the afternoon. I need to leave at 3 p.m. Takbo and then go to the gym. It's so hard, but I have to try."
Tyff adds that she finds solo traveling an effective way to de-stress. "I get to be in the zone again. It's really more of a reset for me.
"[Being the boss], people always want to talk to you, and I love it. I love the interaction between people with clients and business partners pero siyempre, sometimes, I need some time alone."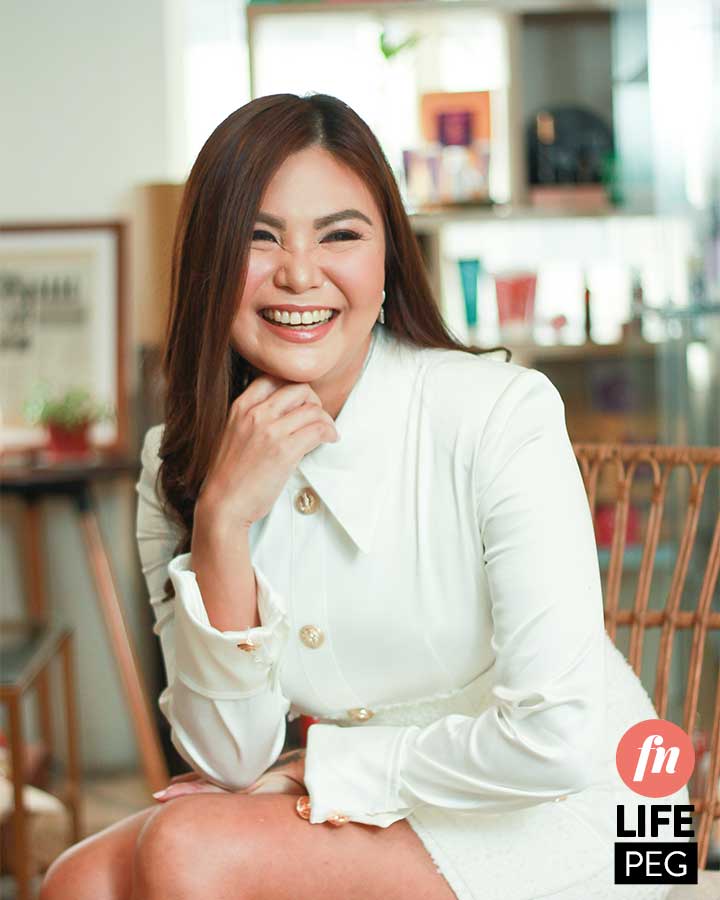 ADVERTISEMENT - CONTINUE READING BELOW
Author Daniel Defoe once said, "The soul is placed in the body like a rough diamond, and must be polished, or the luster of it will never appear." Tyffanie's path has not been smooth, but it gave her the power and strength that she eventually used to propel herself higher than she ever thought her own wings could take her.
Now a woman with a confident light that's all her own, she recalls her ex-partner—the last chain link that once held her back. She says with certainty, "I don't want to ever go back to that life..."
And this strong woman never did.
"Malapit na 'yong annulment namin," she says with a warm smile. "Hopefully, this year, okay na." 
* * *
PRODUCER: Patricia Melliza
ASSISTED BY: Charlene J. Owen, Ysabel Y. Yuzon 
PHOTOGRAPHER: Julian Rodriguez
VIDEOGRAPHERS: John Mariano, Mart Francisco, and Kim Gan
HAIR AND MAKEUP: Elaine Ganuelas
ADVERTISEMENT - CONTINUE READING BELOW
TEAM ART DIRECTOR: Jico Joson
SHOOT LOCATION: One Earth Organics Main Office
Special thanks to Lester Chan and Krissa Manuel of 3C's Global Advertising Inc.