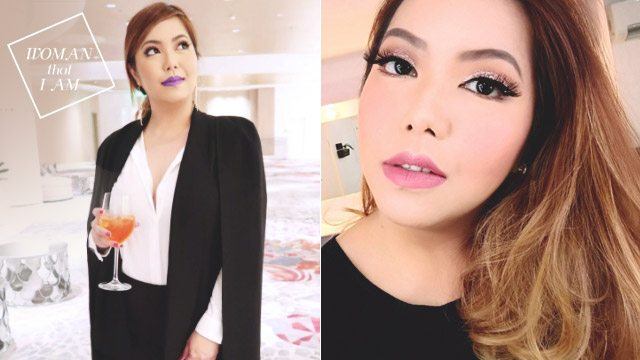 It's not easy to step out one's comfort zone and be open to the scrutiny of others. It takes a different kind of courage to get out there, tell your story, and convince the world that what you have to say matters.
For Say Tioco, it was YouTube that introduced her to the world of beauty vlogging, and it eventually became a platform for all her makeup hacks, skin care tips, and even her personal day-to-day milestones. The tech giant recently set up YouTube Space in BGC where content creators like Say were able utilize pop-up studios and production equipment for free over a limited time.
ADVERTISEMENT - CONTINUE READING BELOW
CONTINUE READING BELOW
Recommended Videos
"Back in 2010, my first YouTube inspirations were Blair Fowler and Michelle Phan," she shared in an email interview with FemaleNetwork.com. "I loved how they expressed their love for makeup, and I thought…  'Why not make makeup videos myself?' Back then, there were only a few 'beauty gurus,' especially in the Philippines."
While it seemed like a good idea, Say, a marketing graduate who taught herself how to shoot and edit videos, was initially unsure about opening herself up to strangers online.
"Everyone starts at zero. I had my own hesitations at first; I wasn't that comfortable speaking. But as time went [by], people online start responding as if they were my friends, and this gave me more courage…"
And it seems her tutorials and experiences resonated so much with her growing audience. "People would share [with] me how they got over different issues by watching my videos. Some are OFWs feeling homesick, some just got over a break-up, depression, etc. It's a great feeling being told you made an impact in their lives," she shared.
ADVERTISEMENT - CONTINUE READING BELOW
Now on her seventh year on the platform, Say has accumulated a whopping 30 million views, making her one of the most popular content creators in the country. From a simple what-if, her vlog began opening doors for her, giving her opportunities she had never dreamed possible.
"YouTube opened up a lot of opportunities for me! I was able to move out of my parents' house and live on my own. I learned so [much about] 'adulting'…
"YouTube also made projects abroad happen—I was able to travel to Japan, Korea, Hong Kong, Shenzhen, Malaysia, and more local places because of work—all the traveling totally enriched me as a person."
Her growing channel also gave her the chance to meet the person who inspired her to get started.
"Remember Michelle Phan? I met her IN PERSON when I was sent to Japan for the BeautyBound Asia finals! I also met a lot of people because of YouTube, some of who made huge impacts in my life."
ADVERTISEMENT - CONTINUE READING BELOW
However, it was not all fun and games for Say: she also had her fair share of bashers to deal with.
A few years into starting to blog and vlog, she had to deal with a lot of hate and personal attacks from people not just from her audience, but also from the same social-media powered industry as her. 
"Syempre, like in any industry, meron pa ringbackstabbing,"she noted in a previous Cosmo.ph interview. "And sometimes, a lot of influencers are up for the same project. Okay lang 'yon. If it doesn't come, it's really not for you. Pero 'yung mga dumadating naman, bonggang-bongga din!
Before, she would cry to her mom about comments that went way below the belt, but as more and more people supported her and trusted her opinion, she began to build confidence, and learned to fight back against unfair and nasty comments. "The best way to handle them is to ignore, because they get tired eventually. But there are times when I also like to put them in their place. For example, if they say something totally offensive, I respond back and it's funny because others actually say sorry after!" As she liked keeping things positive, she dealt with bashers with finality. "Most times I just block and delete, because I don't like seeing negativity in my channel."
ADVERTISEMENT - CONTINUE READING BELOW
In spite of a few bad apples, Say has continued to treat her followers like good friends who have seen her change and improve through the years. For her, online popularity comes with a huge responsibility to help and empower those who look up to her. As she was influenced by many people, she, too, would continue to make an effort to inspire others to tell their own stories on whatever platform they choose.
"You don't need to live your life for others: live it for yourself. Don't let people's (online and offline) standards define you as a person. And also, what is meant for you will always happen!
"You'll be surprised with what you can find [and] experience outside your comfort zone. Try it once. Take the leap and just do it! There is nothing to lose, actually, you're most likely to gain. If you need encouragement, I'm just a message away!"
ADVERTISEMENT - CONTINUE READING BELOW
Load More Stories