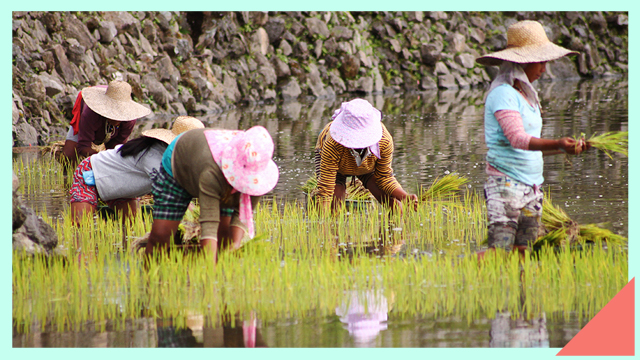 A year since the start of the pandemic, one crucial sector seems to have been overlooked in its efforts to ensure enough supply of food goes around for everybody. Filipino farmers are working hard to keep many households nourished with their produce. Now, it's our turn to give back. 
"Salamat Sa Ani" ("Thank You for the Harvest") is an initiative spearheaded by Grab Philippines and Zagana that allows you to help farmers earn more profit.
How to Participate in Salamat sa Ani
During the height of the pandemic, Grab Philippines  introduced GrabBayanihan, a program that leveraged its technology and platform to provide support to driver-partners, frontliners, displaced individuals, farming communities, and local governments. Now, Salamat Sa Ani will help Filipino farmers.
Through Salamat Sa Ani, Grab encourages Filipinos to help farmers conquer the pandemic.The initiative provides support to the farming communities that Grab helped digitalize since the Enhanced Community Quarantine phase.
Contents of the Salamat Sa Ani gift sets are sourced directly from Zagana farmers in Benguet, Pangasinan, and Cavite. Each Salamat Sa Ani gift set, which includes fresh corn, bananas, and lime, is exclusively available on GrabMart for only P299.
Working Around Supply Chain Challenges
As highlighted in the June 2020 Report of the World Bank, the supply chain of fresh produce and agricultural products in many parts of the Philippines was greatly impacted since the implementation of the lockdowns. Farmers were forced to throw away their produce because of the restrictions on the movement of goods and people caused by the lockdowns. 
ADVERTISEMENT - CONTINUE READING BELOW
Salamat sa Ani gives Filipino farmers wider market access through the Grab app and the Department of Agriculture's "Kadiwa ni Ani at Kita." Now, with a few taps on the app, Grab consumers can enjoy fresh produce from local farmers (the set is delivered straight to their doorsteps in as quick as 30 minutes) and, at the same time, support local farming communities.
Too Many Wasted Vegetables Because of the Pandemic
For Benguet-based farmer Ardan Copes, the partnership between Grab and Zagana provided new technology to farmers like himself who are used to traditional models for distributing and selling their produce. His main challenge when the pandemic hit was that there were too many vegetables wasted due to the absence of buyers brought by the quarantine.
Through Grab, Zagana farmers are able to reach and serve new consumers. The partnership also gave farmers like Copes a good market price for their produce which is why they did not hesitate to join the platform. "We were able to continue with our livelihood despite the challenges of ECQ, which gave us a huge relief," says Copes. With every order of fresh produce on the Grab app, users are able to support tens of thousands of driver-partners, MSMEs, and local farming communities who are facing the socio-economic impacts of the COVID-19 pandemic. "The pandemic has truly impacted a lot of lives. Our partnership with Grab has allowed us to continuously serve our customers and support our local farmers, provide Filipinos access to fresh produce, delivered right at their doorsteps," said Zagana ;CEO Joshua Aragon.
We are grateful to have made a difference in the lives of millions of Filipinos through our GrabForGood program. We will continue with our commitment to helping Filipinos overcome their daily struggles," says Grab Philippines country head Grace Vera Cruz.
Load More Stories