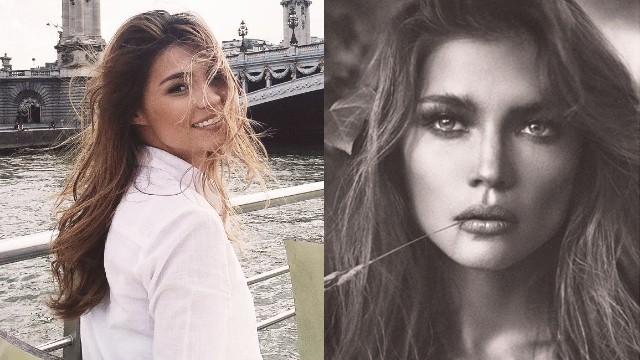 It's a first for Rhian Ramos, as the Silong actress graces the cover of FHM this July. During the press conference, Rhian admitted that it took a while before she agreed to pose for the magazine. "Magaling sila mangligaw." The star shared that this was a shoot seven years in the making. She was offered to pose for FHM when she was younger but she wasn't ready yet.

ADVERTISEMENT - CONTINUE READING BELOW
CONTINUE READING BELOW
Recommended Videos
"Now, I'm a little older and I feel more confident with myself; I like myself a little bit more than I used to. You know when you're a kid, you don't like yourself that much. And you zero in on the things that you feel are your flaws–and now I even like my flaws."
ADVERTISEMENT - CONTINUE READING BELOW
"I feel more confident about myself and I dare say that I do feel sexy nowadays." Rhian also revealed that she's happy with the magazine's recent rebranding. "I really like the direction that FHM is taking. I feel like the readers of FHM now are just the kind of guys that I would like to put myself in front of. I love their content–intelligent and you can learn a lot."

The 25-year old beauty revealed that she prepared thoroughly for this cover. "I dropped carbs–which I do every time I prepare for something. I drop carbs and sugar. I go running a lot. This was on a Europe trip, so all of the days before this happened, I was running. It was a diet and workout thing."

Here's FHM's July cover girl, Rhian Ramos with FHM's Sexiest Woman for 2016, Jessy Mendiola.

ADVERTISEMENT - CONTINUE READING BELOW
Load More Stories