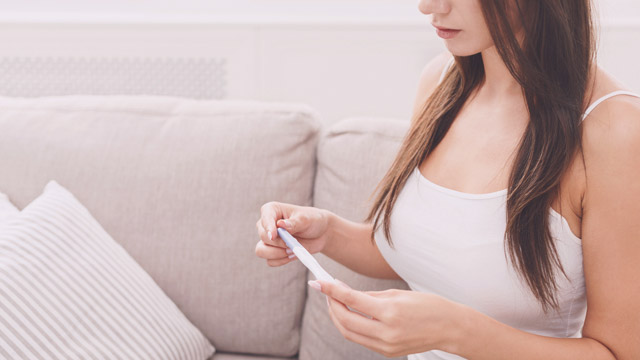 In case you missed it, Pines City Colleges, an institution in Baguio that specializes in medical-related courses, has required all female students in the Colleges of Dentistry, Pharmacy, and Nursing to take a pregnancy test as stated in a memo dated October 25, 2018. The memo, which was signed by the school physician Dr. Aurelia D. Navarro and was noted by the school's vice president for administration Ma. Regina S. Prats, also requested the deans addressed to "provide…a list of female students of your respective colleges." It also noted that the P150 cost of the test "will be added to their school fees."
ADVERTISEMENT - CONTINUE READING BELOW
The said memo has already caused an uproar online and offline, with women's rights group Gabriela releasing the following statement:
"Gabriela Women's Party strongly denounces the mandatory pregnancy test being imposed by the Pines City Colleges on all its female students in three colleges. This policy is discriminatory against women, violates the Magna Carta of Women, and perpetuates an old view and stigma that pregnancy is socially unacceptable and against the norm. This also creates undue pressure and lays unreasonable blame to pregnant female students, as they will be sanctioned with dropping of the subjects and one-year delay. This policy glosses over the reality that women, especially female students, are vulnerable victims in a patriarchal society, and that unplanned pregnancy is never their fault.
"We will formally write to Pines City Colleges to register our opposition against this highly discriminatory policy."
The Commission on Higher Education has also commented on the issue through chairman Prospero de Vera: "Speculative 'yan if I make comments based on news reports. I have to look at the document, I have to talk to who is complaining, but I have instructed the legal office of CHED to look into it," he said in an ABS-CBN report.
For their part, Pines City Colleges said that it "abides by its policy of pregnancy tests for female students who are enrolling in any subject that would endanger both mother and child."
ADVERTISEMENT - CONTINUE READING BELOW
Let's look at it from the angle of the law, the Magna Carta of Women: 
Section 13 of Republic Act No. 9710 or the Magna Carta of Women highlights "equal access and elimination of discrimination in education, scholarships, and training," explicitly saying that "No school shall turn out or refuse admission to a female student solely on the account of her having contracted pregnancy outside of marriage during her term in school." While Pines City Colleges have not mentioned what could happen should some student pregnancy tests turn out positive, this is what their critics, including the Commission on Human Rights, are concerned about:
ADVERTISEMENT - CONTINUE READING BELOW
Sadly, this issue is still rampant even beyond the walls of local classrooms, as there are still HR departments that ask potential female employees whether or not they're pregnant during interviews, which, in itself, can be considered discriminatory. 
Solo mothers are often victimized by this kind of discrimination, but remember that maternity benefits do not require "the existence of a valid marriage," according to an article by Maria Monette F. Mesa on Accralaw.com. Moreover, women, whether pregnant or not, should never be "denied or restricted in their rights and in their access to and enjoyment of opportunities, benefits, or privileges," as the 1987 Constitution itself has charged the State to "protect working women by providing safe and healthful working conditions, taking into account their maternal functions."
Section 23 of Republic Act No. 10354 or The Responsible Parenthood and Reproductive Health Act of 2012 notes that "pregnancy or the number of children shall not be a ground for non-hiring or termination from employment," adding that "Any violation of this Act or commission of the foregoing prohibited acts shall be penalized by imprisonment ranging from one month to six months or a fine of ten thousand pesos (P10,000.00) to one hundred thousand pesos (P100,000), or both such fine and imprisonment at the discretion of the competent court: Provided, that, if the offender is a public officer, elected or appointed, he/she shall also suffer the penalty of suspension not exceeding one year or removal and forfeiture of retirement benefits depending on the gravity of the offense after due notice and hearing by the appropriate body or agency."
ADVERTISEMENT - CONTINUE READING BELOW
There's no lack for laws that protect pregnant women against academic and workplace discrimination. The problem lies in educating those that are in positions of power about the deep-seated effects of gender inequality and chauvanism that even they are not aware of.
So if you or anyone you know is being discrimination against due to her pregnancy or marital status, it's important to voice out your complaints to the proper agencies. You can contact the following who can help:
Philippine Commission on Women
Website: https://www.pcw.gov.ph/
Contact number: +632.7365249 or +632.7367712
Email address: oed@pcw.gov.ph
Department of Labor and Employment
Website: https://www.dole.gov.ph/
Hotline: 1349
Commission on Human Rights
Website: http://chr.gov.ph/
Contact person: Atty. Krissi Shaffina Twyla Rubin, Officer-In-Charge, Centers for Gender Equality & Women's Human Rights
Contact number: +632.2948640
Email address: gewhrc.chr@gmail.com
Load More Stories