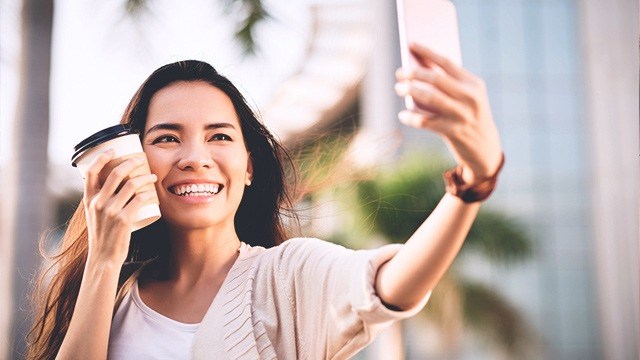 Just like a well-curated Instagram feed, everyone wants to showcase their quirky Instagram Story skills. But how do you do it when you can only upload photos or videos that were taken within the last 24 hours? Or what if you have no internet at the moment, but are raring to share your experiences?
ADVERTISEMENT - CONTINUE READING BELOW
IMAGE Instagram
Wouldn't it be great if you could save or prepare photos and videos in advance, and then line them up for later posting? Well, there are several ways to bypass Instagram Story's 24-hour rule! Check them out below.
1. Take a screenshot
The easiest trick is to simply take a screenshot of an old photo. The screenshot will be then added to your camera roll, and because that photo is now new, you'll be able to upload it to your Instagram Story. The downside, though, is that this lowers the picture's resolution. Also, don't forget to crop the photo before uploading it to remove any excess background!
ADVERTISEMENT - CONTINUE READING BELOW
2. Create a duplicate copy
You can create a duplicate copy of a photo by editing it using any photo editor app (PicsArt, VSCO, etc). Because the edited picture is new, you can easily add it to your Instagram Story.
3. Transfer the file to another folder
Another way to create a duplicate file is to transfer the original photo or video to a different folder. You can use any file manager app to do this. Transferring a photo or video updates the date of the file, making it new again.
4. Send it to a friend and ask him to send it back to you
You can also send any photo or video to a friend on Facebook Messenger, WhatsApp, etc., and ask that friend to send the files back to you. Now the files are good as new!
5. Post while on Airplane Mode
To do this, you have to turn on the Airplane Mode of your phone first. Next, upload a video to your Instagram profile page, which, of course, will fail. Failing to upload the file saves the video in the Instagram folder on your camera roll, making it a new content, waiting to be uploaded as an IG Story!
ADVERTISEMENT - CONTINUE READING BELOW
This story originally appeared on Fhm.com.ph.
* Minor edits have been made by the Femalenetwork.com editors.
Comments
Load More Stories