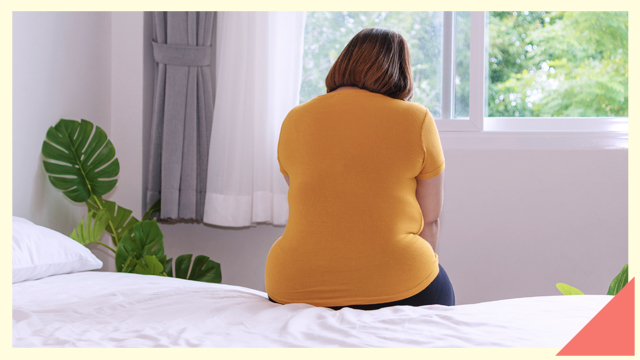 Reverend Pastor Stewart-Allen Clark of Malden, Missouri was delivering an impassioned sermon on February 28, 2021, when he said something his churchgoers thought they misheard: 
"I'm not saying every woman can be the epic trophy wife of all time," begins Clark. But then he adds, "Like Melania Trump."
ADVERTISEMENT - CONTINUE READING BELOW
Everything goes downhill from there. Not only did he reduce the former first lady as a "trophy wife," but he also admonished the females of his flock to be dutiful Christians by staying thin. 
"Most women can't be trophy wives like her, maybe you're a participation trophy... But you don't need to look like a butch either."
He tells all the married women in the crowd, "Your man needs an attractive wife." He repeats it several times.
His sermon was recorded and uploaded on Facebook by Reagan Williams, who wrote a lengthy post about Clark's bigoted speech.
"According to someone whose family members attended his last Mother's Day sermon, they walked out because his message was worse than this, and toxic and degrading," wrote Williams. 
The backlash from the commenters was unforgiving. 
"This is the grossest thing I have ever heard in my life," wrote one woman. 
"This is the reason why people are leaving the church," wrote another. 
Others pressed the irony of Clark's own weight: "So just so we're clear, the guy rocking a spare tire around his waist is preaching about antiquated beauty standards? Seems legit." 
Baptists Denounce Clark's Statements
In a statement, the General Baptists Ministry, of which Clark is a member, has denounced the latter's controversial statements. 
"The sermon included comments that are not consistent with the positions and values of General Baptists.  General Baptists believe that every woman was created in the image of God, and they should be valued for that reason," the organization said in its statement.
But you don't have to be a Christian to be decent. The problem is that too many men are trying to define a woman's worth by how "appropriately" she appears. Whether you're Melania Trump or not, your weight is not the business of any man or any god.
ADVERTISEMENT - CONTINUE READING BELOW
Load More Stories