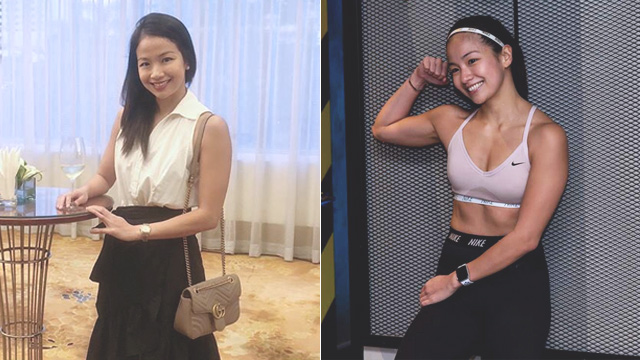 The topic of physical fitness can be daunting to many women, especially if they consider themselves unfit. What they don't realize is that fitness doesn't just happen after they've accomplished a big goal, like finishing a 5K run, or when they paddle and stand up on a surf board on their own. Fitness is a journey—you don't just wake up to six-pack abs. It has a starting line, and when it's over, you're not the same person as when it began; changing is the achievement.
ADVERTISEMENT - CONTINUE READING BELOW
Case in point, these five nontraditional athletes that are now some of the city's most sought-after fitness instructors share their own journeys, proving that hard work and a disciplined mindset can take you from a walk in the park to a marathon, all at your own pace.
No two fitness journeys are the same. 
There's always context and a different set of goals involved to consider. Multi-sport and fitness trainer Kat Reambillo recalls an active childhood playing basketball and tennis, but says her "skills never reached varsity level." Lala Dy Buncio, a Saddle Row and Flyweight instructor, for her part, says that she was on the swimming varsity team from gradeschool until high school, but struggled with being overweight as a kid.
OneLife Pilates instructor Therry Dizon says it wasn't until her late teens that she decided to get active, "It started out as wanting to lose a bit of weight and to feel better about my body." Even later in life, Ting Joson was in her forties when in 2007, she picked up yoga and Pilates then running, before deciding to "do three sports, not just one," ultimately becoming a "living and breathing triathlon since then."
Or, sometimes, the reason behind a fitness journey can just be practical. Ride Revolution instructor Klaire Yapyuco started on her path because of the most ordinary reason: parking! "I got into spinning because the CrossFit box I [would] go to moved to a location with very difficult parking, and I'm a really bad driver!"
The Game Changer
Working around difficulties seems to be a common trigger for these women. Kat clearly recalls her worries from an early career working as part of an airline cabin crew. "I understood that the nature of my job—messed up sleeping patterns and exposure to unhealthy food intake—could take its toll on my health," she shares, "Hotel gyms around the world became my best friend for four years!" But when she moved back to Manila and the boxing studio she worked close to shut down, she found herself exploring a new form of exercise: CrossFit. "Well, my first workout crushed me! And all along I thought I was fit!" This gave Kat a renewed energy, saying, "I was extremely challenged. Although I couldn't walk for a week, I went back and enrolled myself. That was in 2012. The rest, as you call it, is history."
ADVERTISEMENT - CONTINUE READING BELOW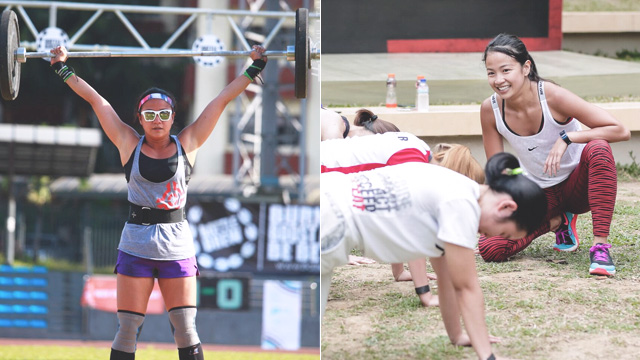 ADVERTISEMENT - CONTINUE READING BELOW
Today, Kat is not only a Nike Training Club Trainer, CrossFit Coach, and Flyweight Instructor, she is also an ACE Certified Personal Trainer who is working on her Performance Enhancement Specialist certification under NASM.
While different strokes work for different folks, there's always a common end goal for health and well-being. Therry shares that while she valued exercise, going to the gym just wasn't for her. "I would always try to find something that I enjoy doing so that I would not realize I was exercising," she says. From dance and Tae Bo classes, to rowing and badminton, Therry took her time in discovering what she loved. When she started doing Pilates, her entire workout resonated with the founder's famous quote: "Physical fitness is the first requisite of happiness." More than the release of endorphins, working out serves as self-care, which in turn makes her—and the people around her—happier.
ADVERTISEMENT - CONTINUE READING BELOW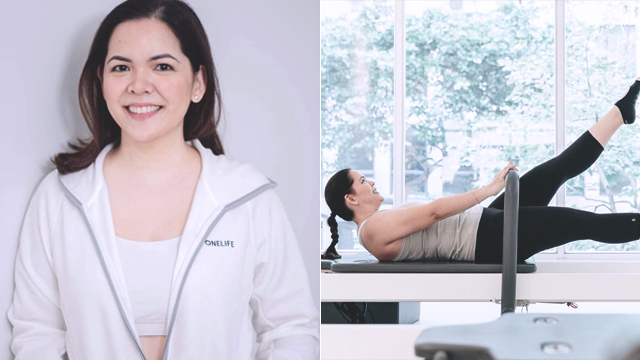 Klaire also looks back at the first-timer package that got her hooked on Ride Revolution before becoming one of their instructors. "The bike room was dark, the music was good, the workout was just what my heart needed at that time—it was so therapeutic! It's so cheesy," she adds, "But it was a workout that touched my heart and soul."
ADVERTISEMENT - CONTINUE READING BELOW
"One thing I have in common with most of my riders [at Saddle Row,] is that we want to stay fit because people depend on us," chimes in Ting, "Our families, our peers, people at work. It goes beyond looking good and being buffed." Ting, now 54, was a corporate bigwig for almost 30 years, and only got started on her fitness journey in 2007. Conditioned with the mindset to go hard or go home thanks to some nasty habits that she needed to kick, she has done close to 60 triathlons since.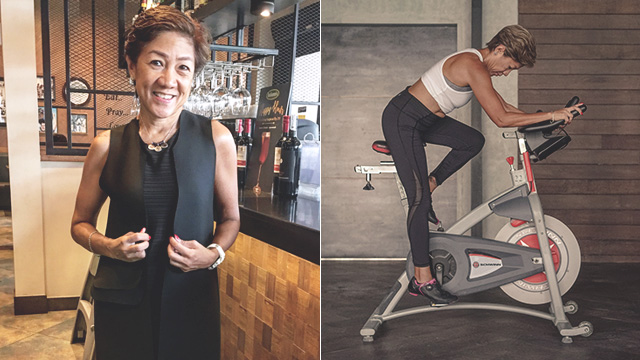 ADVERTISEMENT - CONTINUE READING BELOW
Similarly, Lala was in the fashion industry for nine years before motherhood changed her priorities. "Before, fitness for me was just getting abs," she says, "I tried many things, too, like Bangkok pills, teas, all of them. But those things don't last!" Among Lala's philosophies is that "food is medicine," allowing her to respect her body as she pays more attention to nutrition. Her current interest, aside from motherhood and teaching, has been in Machita Activewear, a brand she launched two years ago.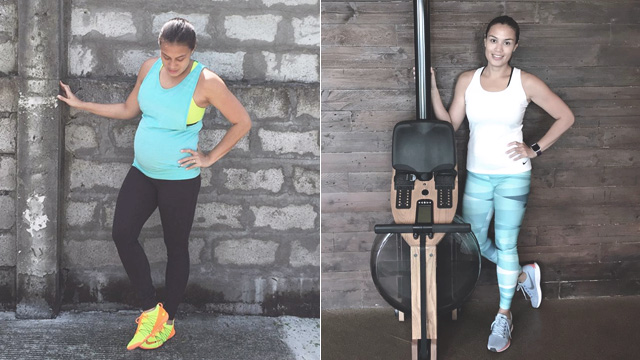 ADVERTISEMENT - CONTINUE READING BELOW
"After I gave birth," she says, "I decided to forget corporate and just focus on fitness."
TAKING THE LEAD
Becoming a fitness instructor isn't easy. Even as Ting has gone up to Baguio via bike numerous times and was in the habit of taking back-to-back indoor cycling classes, she was rejected from instructing at the first studio she applied to. "I was 51 when I auditioned, 52 when I started teaching at Saddle Row," she says, "I see myself as a motivator to the people who take my classes. We have our small community of riders who have bonded because we are all in the same fitness journey."
Even Klaire, who describes herself as a happy rider, describes a grueling process behind the upbeat classes at Ride Revolution. "[The auditions] were much harder than I thought it would be," she recounts, "We went through an intense eight-week training program to learn all the technicalities. After that, it's about another eight weeks of polishing."
ADVERTISEMENT - CONTINUE READING BELOW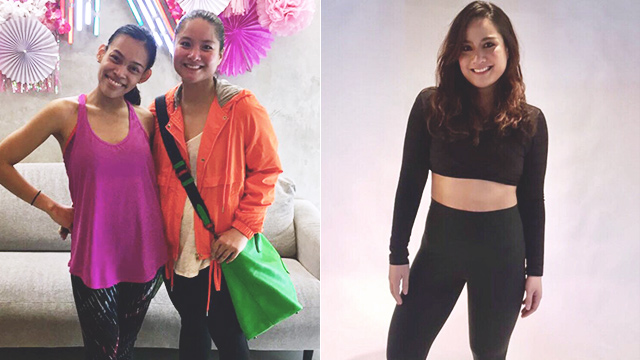 ADVERTISEMENT - CONTINUE READING BELOW
Kat couldn't agree more. "I'd like to point out though that pursuing fitness as a profession is NOT just showing skin, or posting sexy photos and videos in a sports bra, or getting more likes and followers, or signing endorsements, or getting invited to nice events," she says, "Yes, it's nice to have those perks, but if those are your only goals, you wouldn't last in this industry. A lot of it will come from within the realm of your passion. And you need a lot of it (and humility), especially when things aren't as rosy and glamorous."
Even after the sponsorship deals and certifications, learning about fitness doesn't end there. "Being a Pilates instructor means continuous education," says Therry. Her first course at OneLife may have been five years ago, but she continues to train to attain higher certification levels. "I also attend workshops here and abroad to better serve my clients," she says, "And for me to grow as a teacher."
ADVERTISEMENT - CONTINUE READING BELOW
Load More Stories