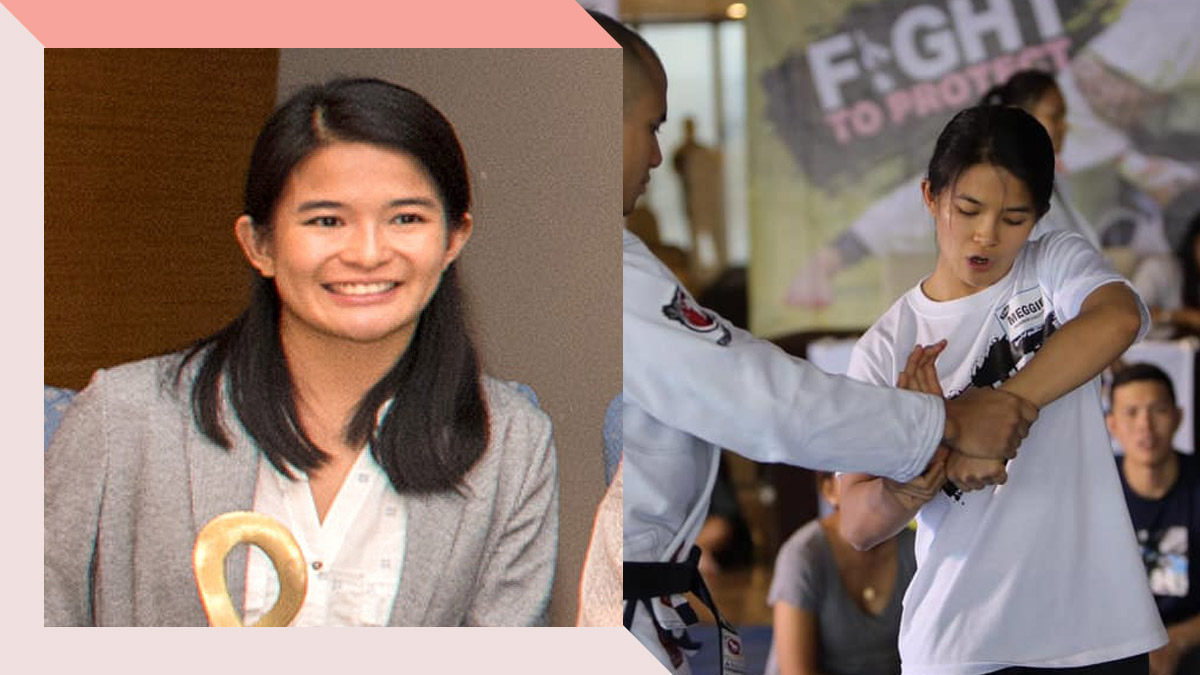 At 28, Meggie Ochoa has already made a name for herself in the field of jiu jitsu. She has won many international competitions, making history in 2018 as she snatched bronze at the Asian Games, gold at the Grand Slam Jiu Jitsu World Tournament, and another gold at the Jiu Jitsu International Federation World Championships, the latter making her the first Filipina and the first ever Asian to win in the competition. Only recently, she was hailed as one of the BRAVO Empowered Women awardees by Security Bank, and was recognized as one who "demonstrates an unwavering commitment to leadership and service." 
ADVERTISEMENT - CONTINUE READING BELOW
The journey for her, however, was full of questions and self-doubt.
"Everything really started noong 2015 kasi. I won the World Championship as a blue belt, and after winning I had a question of purpose in my life. Parang 'What is this for?' In the past kasi I was a crowd-funded athlete so people actually donated funds to get me to the World Championships. Parang why am I spending people's money, 'di ba, for my dream?"
Later that year, Meggie came across a CNN article about a girl raped 43,200 times from the age of 12 to 16 as she was sold as a child prostitute. It made such a huge impact on her, and it eventually led her to a renewal of faith that gave her better insight on the path she was meant to take.
"The reason pala why those victories happened in the past because God had a specific purpose for it. He was building up a platform for me to speak up for children...who can't speak for themselves. To have the courage… to use the sport to do something about it."
Meggie founded Fight to Protect, an organization that aims to help juvenile survivors of sexual violence by teaching them jiu jitsu in the hopes that the practice won't only protect them physically, but also empower them enough to reclaim their lives. "Children are the most vulnerable to sexual violence, because as a child, you don't even know that it's wrong. And they're made to believe by the perpetuators that it's normal, or that it's even good."
For Meggie, using her skills to help improve the lives of children has given her the strength to surmount her own hurdles. "You know last year, I was actually really burnt out with life. Everything. Asian Games was last year, and then there was pressure and all that, and I really trained so, so much. I competed every month in a different country, and when I got back home, I was burnt out, and these kids—they are the ones that constantly remind me why I should keep on going." 
ADVERTISEMENT - CONTINUE READING BELOW
A career in sports has its deadline. Meggie knows this, and she knows that her days competing around the world are limited. She believes, however, that she will continue her advocacy. "Every single child's story stays with me," she says. "Maybe now, I'm more hands-on teaching three children who are survivors... kids that have been consistent since 2016, and they've really stayed with us, with the team, training jiu jitsu, and they've grown so much. As in they were able to take what they learned on the mats to the courtroom facing their perpetuator... Having the courage to answer the questions of the judge.
ADVERTISEMENT - CONTINUE READING BELOW
"Alam mo 'yon, for me that's more important than any medal."
As she moves towards the future, the jiu jitsu champion hopes to continue using her skills for service, even after her days on the world stage come to a close.
"I really want to reach places that the sport does not normally reach because of the lack of access, resources, and all that, so I know there's still so much more to do, and its endless possibilities from hereon out," Meggie notes. "Even 'til today, things are still being revealed to me little by little, so the story is not finished."
* Special thanks to Ms. Dorothy Palafox and team for helping Female Network with this interview.
Load More Stories