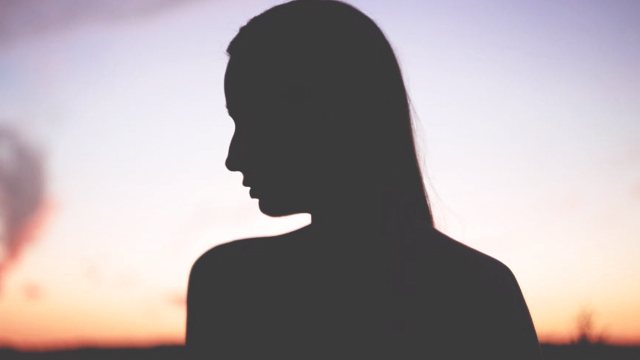 Malaysian lawmaker Shabudin Yahya—the member of parliament (MP) representing Tasek Gelugor—recently sparked controversy with his misogynistic arguments during the debate on the Child Sexual Offences Bill at the Dewan Rakyat (Malaysia's House of Representatives).

Shabudin, who is part of the political party called United Malays National Organisation (Umno), stated that marriage between a victim and her rapist can in fact help solve social problems.

Today Online noted that Shabudin seemed completely convinced that marriage would benefit rape victims. He argued, "The thing is they have an opportunity—with a marriage they can lead a healthy and good life."

He went on to reiterate, "Perhaps through marriage they can lead a healthier, better life. And the person who was raped does not necessarily have a bleak future. She will have a husband, at least, and this could serve as a remedy to growing social problems."

He added, "The girl becomes safer when she is married rather than when she is left alone. Don't assume they (rapists) remain bad people."

Shabudin had objected to the amendment to the bill proposed by Teo Nie Ching (who belongs to another party, Kulai-DAP) that aimed to invalidate child marriages.

Shabudin had also expressed his approval of girls as young as 9 to 12 years old being married. He said, "They reach puberty at the age of 9, or 12. And at that time, the physical state of their body is already akin to them being 18 years old. So physically and spiritually it is not a barrier for the girl to marry."
ADVERTISEMENT - CONTINUE READING BELOW
Malaysians remained outraged by Shabudin's remarks.
Shabudin Yahya : you are perpetuating a rape culture with that disgusting statement of yours. I was hoping it was fake news but it's not!

— Daphne Iking (@DaphCLPT) April 4, 2017
Would not be surprised if Tasek Gelugor MP Datuk Shabudin Yahya turns out to be a child molester

— Dominic Chow (@ChowWowWow) April 5, 2017
Datuk Shabudin Yahya would be okay if someone were to rape and degrade his daughter. Moreso, encourage the offender to marry his daughter

— ajimboi (@DenNazeem) April 4, 2017
Shabudin Yahya, stupid MP, no matter what you say, we remember you as a person who love child marriage.

— Kok Fu Sheng (@fu_kok) April 6, 2017
@boosulyn @ipetitions BN Tasek Gelugor MP Shabudin Yahya's remarks are simple inhumane, unIslamic and unconstitutional.

— LAU Weng San (@lauwengsan) April 5, 2017
Shabudin Yahya, a name that deserves to be listed in the Child Predator Registry. #ShabudinBangsat

— Jonathan Ramesh Raj (@JonRRaj) April 4, 2017
@zaidibrahim Can a motion be moved in Parliament to disqualify Shabudin Yahya as MP for bringing Parliament into disrepute?

— E.S. Shankar (@esshankar1) April 4, 2017
In fact, Shabudin's fellow Umno member and Kota Belud MP Abdul Rahman Dahlan, has expressed his objection to Shabudin's suggestions.

Free Malaysia Today quoted Rahman as saying, "I just came across an article about the comments of Tasek Gelugor MP Datuk Shabudin Yahya in Parliament in respect of underage marriages and marriages between victims and rapists with utter shock and disappointment."

He further stated, "Every child has the right to live, to dream, and to have fun. While it is the parents' responsibility to provide a decent childhood for their children, the government and lawmakers have the responsibility to protect the best interest of Malaysian children."

Rahman likewise stressed that the according to the Malaysian Penal Code Section, it is "considered statutory rape for a man to have sex with a girl under 16 years of age—with or without her consent."

Rahman quipped, "Therefore, it is abhorrent in this 21st century to suggest that a rapist—who should in the first place be prosecuted—has the means to escape legal responsibility simply by marrying his victim."
This story originally appeared on Cosmo.ph.
* Minor edits have been made by the Femalenetwork.com editors.
Load More Stories