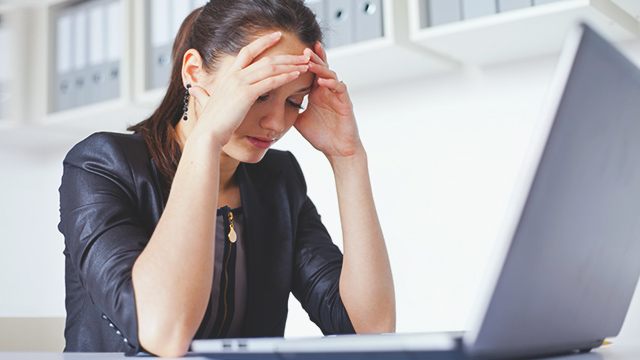 We all have our share of regrets, whether it be about broken family ties, that special someone who got away, or choosing a career path you didn't want just to please others. Living without regrets probably isn't entirely possible, but moving on and going beyond things that might have been is something that you can do. At some point, it may even give you the peace of mind that you've always wanted. Here are a few things that can get you started on the road to healing.
ADVERTISEMENT - CONTINUE READING BELOW
1. Accept that everyone makes mistakes.
Yes, even you. You may have had everything planned, but life is such that it throws you a curve ball that you ultimately can't dodge. It can suck, and it can hurt a lot. But you should remember that you aren't the first one to have experienced such a blow and that you have the power to recover from it.
2. Look at the positive side of regret.
It may seem counter-intuitive, but the things that you wish you did or didn't do can be lessons that can arm you with better understanding later on in life. Research by Neal Roese of the Kellogg School of Management at Northwestern University notes that while regret may be a negative emotion, it actually helps you "make sense of the world, gain insight, achieve social harmony, improve your ability to approach desired opportunities, and avoid future negative behaviors." There's always a silver lining—you just need to take your time to look for it.
CONTINUE READING BELOW
Recommended Videos
3. Let go of the past.
You can replay what has happened over and over in your head, but there's nothing you can do to change it. It's harsh, but that's the way it is. The past will always be exactly that: the past. Dwell in it, mourn over it, but at some point you do need to let go of it. As Christine Hassler shares on Huffington Post, "When you are consistently looking behind you, you do not notice what is right in front of you." Focus on where you are now and what you can do about it. Don't take the present for granted so much so that to becomes another thing you'll regret.
4. Change the things that you can control.
Believe it or not, you still have so much going for you! If you feel that you've already made a mess out of everything and there's nothing left for you to rebuild, then stop walking through the shambles of what-might-have-been's. Build something new and stronger. "All you can do is move forward from where you are," shares Lori Deschene on Tiny Buddha. "This is an invaluable skill because it empowers us to take positive action instead of falling into a shame cycle."
ADVERTISEMENT - CONTINUE READING BELOW
5. Forgive yourself.
Probably the most important point that Dr. Mark Banschick shares on his feature on Psychology Today is about being kind to yourself. "Genuinely apologize and forgive yourself," he says. "Regret and resentment keep you prisoner of negative thoughts and emotions." There is freedom in accepting all your flaws and in knowing that it's not just you: nothing is permanent, after all, and you did your best to cope with that. Only when you begin to love yourself again can you finally move on stronger and wiser than you ever were before.
Load More Stories