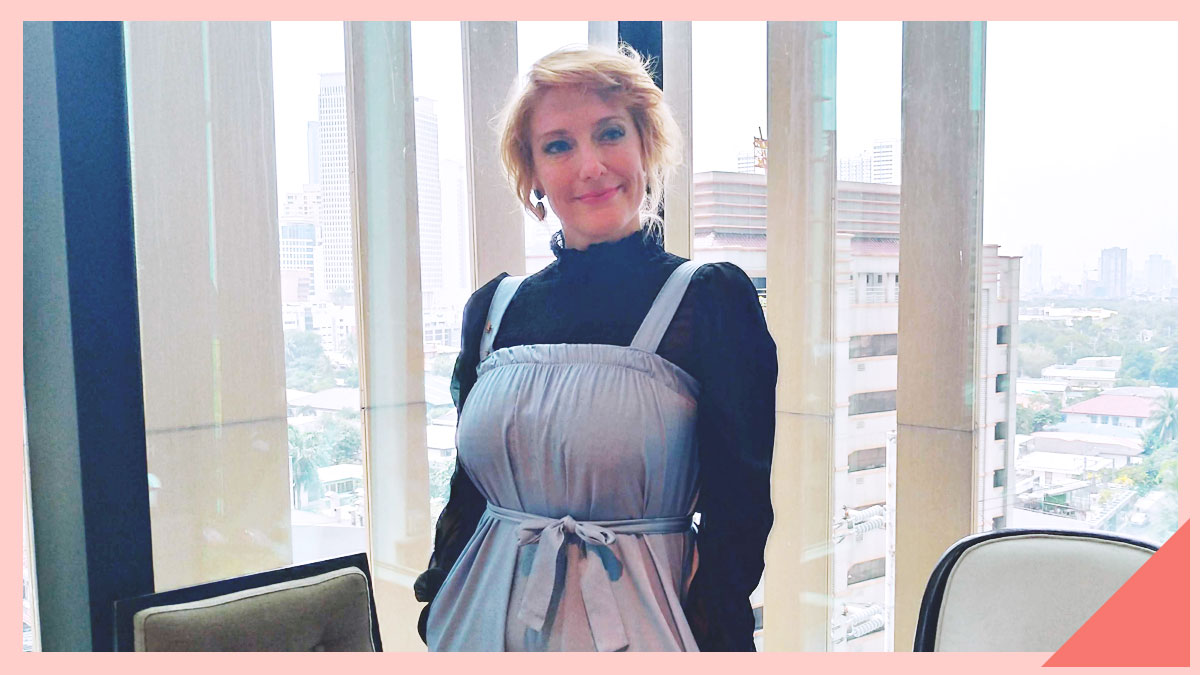 Let's go for a bit of nostalgia: remember seeing She's All That for the first time and having Kiss Me as your earworm for the next few months—and you loved every minute of it? Sang by Leigh Nash, this Sixpence None The Richer song stood the test of time and became one of the most iconic songs in the 90s.
ADVERTISEMENT - CONTINUE READING BELOW
And in case you didn't know, it just celebrated its 20th anniversary.
Recently releasing a new version of the iconic song, Leigh says that she never really tires of going back to it. "It was really fun... My voice—and I don't mean to brag—but a woman's voice hits her peak in her 30s and 40s. And I feel like I'm a stronger, better singer than I've ever been, so I think it came out really beautifully. I didn't want it to sound exactly the same [so] we added a little bit to it."
Listening to the soft lull of her voice even in casual conversation, one can easily see how she propelled to stardom in the 90s: she has a way of telling stories which easily translates to her music, and it comes from a very real and honest place. In her most recent tour in the Philippines, she performs with musician Bradley Meinerding of Over the Rhine, and she says that while they have yet to do a song together, she has always considered sharing the stage with him as a collaboration.
"Musically, we haven't been playing together for very long... but we've been able to bond and talk a lot about the energy between the crowd and the artist," says Leigh. "The audience is almost like another instrument or another band member, and their excitement in what you're able to give to them, you get something back, so that's an exchange that's really, really wonderful. In that way, yes we collaborate every time we perform together."
Putting on the years has never been an issue to Leigh and her music ("It's happened, I'm 43," she laughs), but time has brought about struggles in her life, which she has expressed through her songs. My Love, My Drug is one of them.
"The benefit of getting older... I've had struggles in my life like we all do, and My Love, My Drug centers around a really serious struggle that I had for a few years. Maybe a year. And that resulted in a song that means a lot…
ADVERTISEMENT - CONTINUE READING BELOW
"In the United States, we have a huge epidemic of people taking opioids, and they're dying. I did not have a problem with opioids, it was sleeping pills. I was just looking forward a little bit too much to sleeping at night, versus being awake during the day.
"It made me very sad. So I wrote a song, almost like a love song to a drug. That's what this song is about. And I know it's meant a lot to the people when I performed it… Because it's either they had trouble with or know someone who has, so as a grown-up woman now and not a child, it's nice to be able to sing about things and themes that I've actually gone through."
Going beyond it, she says, was no easy task, but she was propelled by the want to be better for her 15-year-old son and also herself. 
ADVERTISEMENT - CONTINUE READING BELOW
"I think part of what the problem was the daytime was becoming so difficult—being stressed when you're not sleeping. 'Cause you know when you're tired, you can get really depressed, and so... I so looked forward to being able to shut down at the end of the day.
"It was becoming a problem. So falling in love with the daytime again, and being awake, and the things that we're here for, which is writing music, loving each other, reconnecting with those things, that's what gives me strength. And not wanting something like that to take me down… that's not for me. That's not for anyone."
Leigh finds joy and healing in music. "I've got a new single coming out in a month called 'Don't Let Me Die in Dallas' about my father passing away… but they're not all serious," she smiles. "I've got one that came out about a month ago called 'God Gave Me Horses' so I'm really singing a lot of new music. It can be found anywhere online."
ADVERTISEMENT - CONTINUE READING BELOW
Going back to her country roots, Leigh continues to create songs coming from her well of experience, some of which audiences can expect in her performance on October 4 at the Antidote Rooftop Bar in I'M Hotel in Makati (tickets start at P1,000), on October 5 in Alabang Town Center, and on October 6 in Circuit Makati.
ADVERTISEMENT - CONTINUE READING BELOW
If there was a chance for her to give a bit of advice to her younger self—the one who sang about innocence and romance and kissing "beneath the milky twilight"—she replies, "I'd say it's going to be okay, and my second piece of advice is the best is yet to come. I remember people told me that all along, and it's hard to hear when you're young—'It's going to be okay'—when you're full of anxiety and stress. 'What's tomorrow gonna be like?' 
ADVERTISEMENT - CONTINUE READING BELOW
"But now I'm in my early 40s... I'm more comfortable in my own skin. I love myself and my family and friends more with a greater capacity than I've been able to before, and that's hard to tell a young person. Sometimes you have to walk it out and figure it out yourself."
Load More Stories